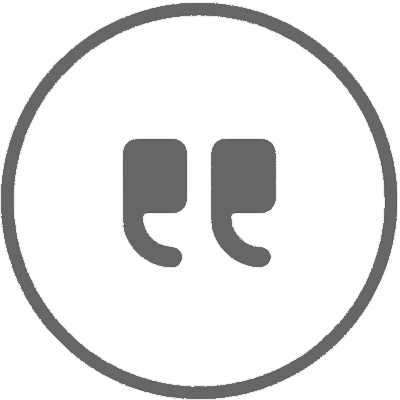 Rita Petrova
I am so grateful to Despina for the Ayurvedic Yoga Massage level 1-2 course! I am very satisfied with the course for many reasons. First, the atmosphere was very friendly and supportive. The group was small, we were only 8. We learned theory, then tried to practise and swapped, asking questions and getting answers. I learned a lot about massage, anatomy, the human body, and other different important things about how to do it right, step by step. Each moment of these days was very useful because of the high level, excellent teaching. Also I have met new friends with the same interest and passion. And what amazing organic food chosen by Despina we had for lunch and breaks! I really enjoyed it! And of course the main thing is that I have enough knowledge to start my practice offering separate AYM sessions or combining it with my yoga privates. One small thing more is that I became more conscious and stopped rushing. I found more meditative way to work, which makes me feel happier.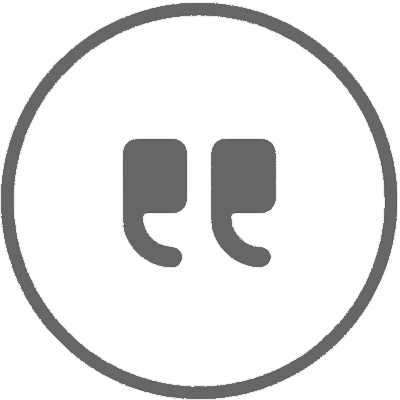 Christina Bolt
"I was lucky enough to attend Levels 1-4 in Greece with Despina. Not only is she a fantastic teacher, creating easy to follow content and notes but also a fantastic host. I've rarely eaten such wonderful food, the beaches were beautiful, the villages we visited all unique and lovely and the people open and generous.
I learnt so much in those 2 weeks it's almost hard to believe! Back home Despina stays in contact to help with any future learning, gives tips for setting up your business and has brought me in contact with a whole new group of wonderful people as a support network. Fantastic!"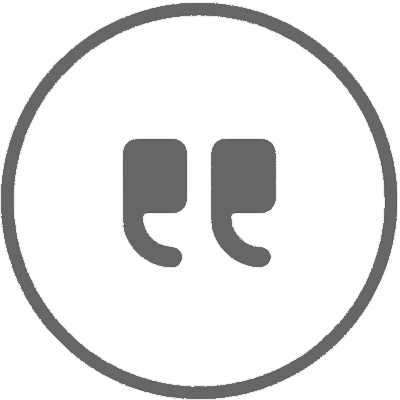 Filipa Pinto, Level 2 Therapist
Despina is a great teacher. I enjoyed doing L1-2 and highly recommend it to anyone who wants to do this life changing course. I also believe this is the most complete and effective massage course I have done.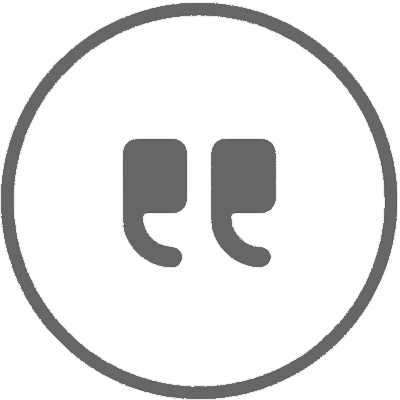 Laura Kay
I recently attended an Ayurvedic Yoga Massage workshop with Despina. It was great! We covered neck and head massage. She demonsrated the techniques very well, so it was easy to understand and remember. She is a great teacher and I look forward to learning more from her."
Laura Kay, In Touch Leeds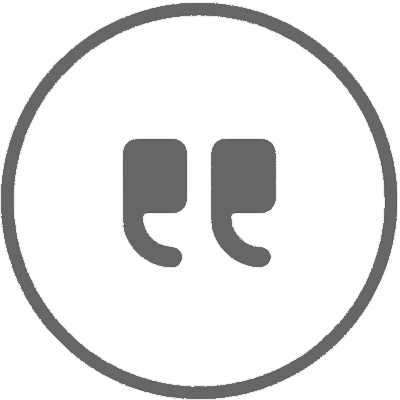 Gerry Turvey, Yoga Teacher and Choreographer
I recently attended one of Despina's 4 hour massage workshops. She created a warm welcoming atmosphere and made everyone feel comfortable as soon as we arrived. Her explanations, insights and demonstrations were all clearly put across and everyone had enough time to practice. She was encouraging and helped everyone to get the most out of the afternoon.
I gained some useful techniques, in a short space of time. I would however suggest you have time to put some of these techniques into practice after the workshop….a bonus for friends and family!
Highly recommended, I felt wonderful afterwards, and enjoyed meeting new people. Well worth it! Thanks Despina"
Gerry Turvey, Yoga teacher and choreographer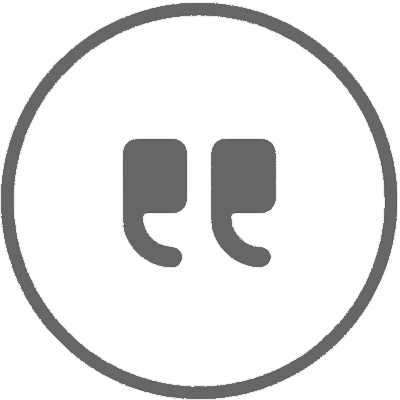 Oana Paunas, Level 4 Therapist
When I decided to start a massage course I had no idea where and what I wanted to do. Took me a while to find this amazing massage and a good friend to recommend me Despina as a teacher and a guide into my journey. She is a wonderful person and her energy is pure and authentic.
I was looking for a teacher with a good soul and a big heart. Patience and calm. Someone that i can feel comfortable around and in the same time someone that actually care for their passion.
Meeting Despina was the best thing for me as she's got everything I've asked for.
Thank you Despina for the wonderful experience and the lovely vibes of Chios! I loved every single minute spend around you, the other students and your lovely family.
Deciding to come and do the full course with you was the best thing I have done for myself, the best investment in myself, as now I'm absolutely loving it.
Love your patience to teach and your freedom of sharing your knowledge with me.
Thank you for the lovely food, thank you for taking us around the island, thank you for your kindness and thank you for your time
I highly recommend Despina, her treatments and courses to anyone who is looking to do something amazing for themselves.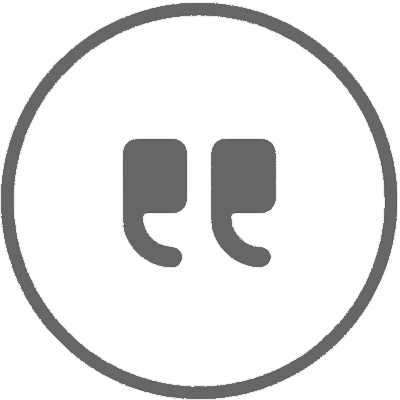 Jaroslava Tomanova, University Student 
Great experience! I attended the Head, neck and face workshop and definitely would recommend it. It made me very excited to give more massages to my friends and family and learn more. I have no previous experience with learning massage technique (apart from nice looking youtube videos). I think Despina is a great teacher. The 4 hour workshop was well structured and planned, we had time to receive some theoretical knowledge, watch her demonstrate the technique, practice on each other and share our reflections and feedback at the end of the session. Very impressive planning I think! She brought a printed guide with photos and instructions for everyone – which I loved (you can take your own notes or write directly in the guide). She brought shared lunch so we had time to socialize, eat and get to know each other little bit more. I really liked her open approach to everyone's own techniques, tastes and needs. Overall fantastic experience."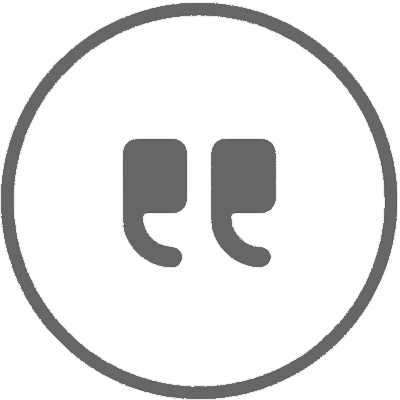 Sandra Batista
For quite some time I had a little inner voice telling me to experience an Ayurvedic Yoga Massage session or workshop. I believe that everything is incredibly aligned and I finally got the chance to do a back and shoulders workshop with Despina. She is an incredible and passionate teacher with the warmest personality, a beautiful technique and attention to detail and she makes you feel confident and supported throughout the session! I totally recommend AYM and Despina's workshops – I am already booked for the next head, shoulders, neck and face workshop and looking at doing the level 1-2 in the near future!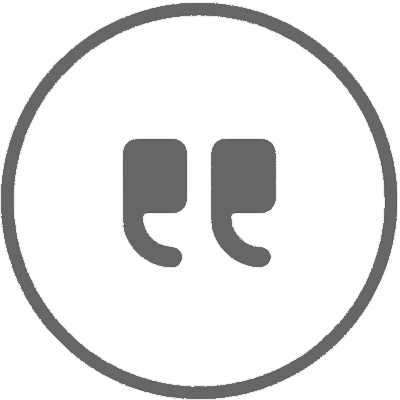 Yasmine Khan, Yoga Teacher
The 4 hour Back and Shoulder Ayurvedic Yoga Massage that I attended at 'The Shala' far exceeded my expectations. The atmosphere, intimate group size and the attention to detail combined with the warmth of delivery was superb.
Despina is a skilled and knowledgable practitioner and this is totally embodied in the way she shares so passionately during the training. I look forward to doing more workshops and would recommend this workshop highly to yogis, massage therapists and any other bodyworkers.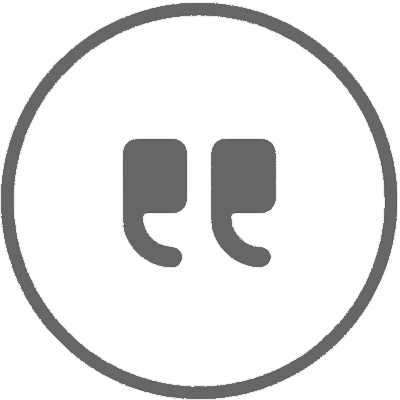 Amanda Crossfield
I really enjoyed learning AYM with Despina, she is extremely knowledgeable and has a wealth of experience that she is able to pass on. The courses are informative, and practical with loads of hand-on practice. I learnt so much! And I thoroughly enjoyed them!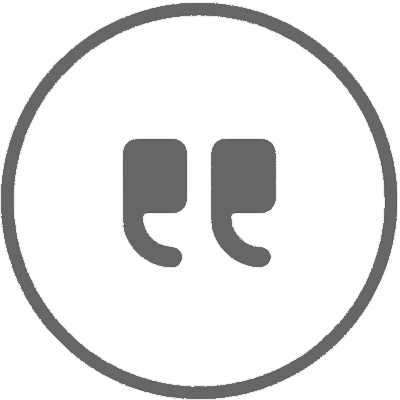 Alison Grace, Choreographer
Despina's AYM teaching has given me the skills to practice on different bodies in a safe and sensitive way. I always come away from her classes feeling good in my own body too!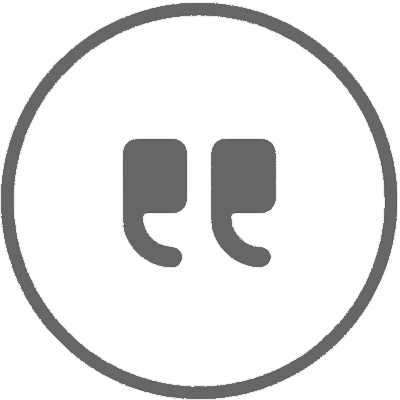 Nawal Careem, Level 4 Therapist
Over the past two years, I have attended a weekend intro course, several 4-hour workshops and L1-2 courses with Despina. It has been just been amazing! Her teaching technique which is very hands-on combined with her knowledge and reassurance has given me confidence in my new found skill. I was able to give sessions to friends just after a few days practice.
Nawal Careem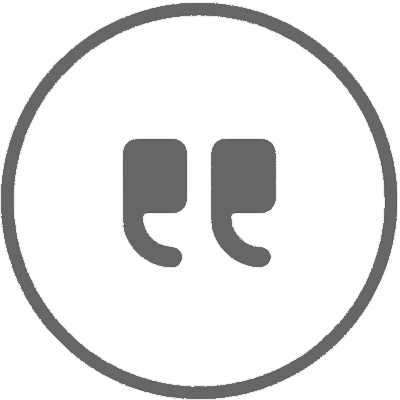 Alistair Findlay, Level 2 Therapist
Just completed the AYM L1 / L2 training with Despina, I loved the relaxed atmosphere and her hands-on approach to teaching. It quickly became apparent that not only was Despina an amazing massage therapist, she was also a natural teacher which allowed myself and the other students to quickly gain confidence in what we were doing. The combination of demonstration, detailed handouts and frequent massage practise sessions worked brilliantly. Whether you're a massage therapist looking to learn AYM or just looking to add to your life skills I would highly recommend attending one of Despina's workshops or training courses.
Alastair Findlay, Therapist, Aberdeen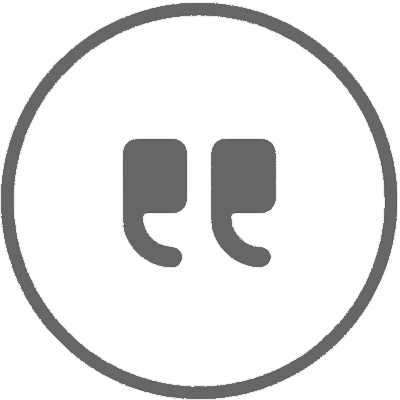 Silvia Maquirriain, Level 5 Therapist
Despina is a 5 star teacher no doubt about it. She is welcoming, personable and very approachable. She is very generous too! Generous with her knowledge, her skills, her time, as well as all the yummy food she provided us with during the level 1-2 training! While she taught the class she found time to sort out my Psoas which had been making me very miserable. All in a day's work for Despina!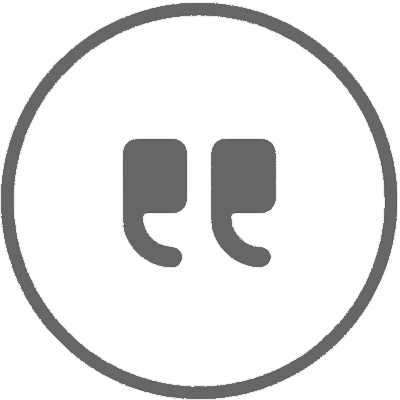 Michelle Owen
I'd been looking for a massage course for a long time before finding Despina. Nothing had felt right before. I was looking for a teacher who was wise, experienced, has a heart for people, and an instinctive way of responding to health and the body. Despina is all of those things. She is very knowledgable, and that shines through. She really knows her craft and cares about people and those she is passing it on to. She believes in what she does, and having spent a week with her, feeling the impact of this approach – so do I. I have left the course really excited about sharing, and feeling confident to do so. Not only have I learnt loads, I feel like I've been on the most amazing retreat.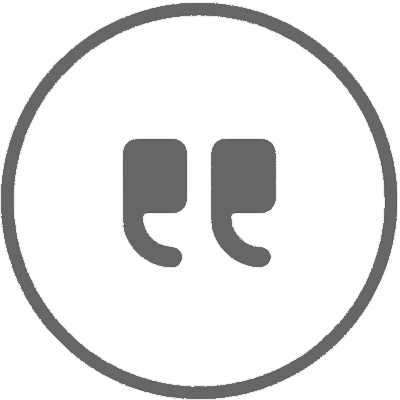 Kat Kafka
Yoga Teacher, Morocco
"Harriet's sunny disposition and natural demeanour made me feel the good vibes right from the beginning of the treatment. She seems to be intuitively connected with the human body, knows where to press and where to sooth. She responds and treats the aches and pains with a gentle yet strong touch. I have a sensitive lower back and few other issues, but Harriet made my muscles so relaxed and her touch feels very healing. I felt that she loves what she does and she gives directly from her heart. I give 10 out of 10 and hope to see you soon for another divine massage! Thank you"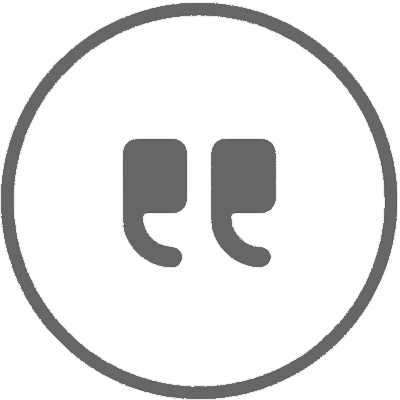 Hélène Lo
Head of Product data at L'ORÉAL Competitive Martial Artist
Joy is the most caring massage therapist I've ever come across. She will go the extra mile to understand your body mechanics and try to untie your knots in the long run. Don't be fooled by her petite frame, she actually has the strength of a professional male wrestler when she needs to.
As a very competitive martial artist, my body very often requires maintenance. Having someone who knows my long term injuries and my muscle structure is invaluable.She has helped me keep my body proficient in the run up to competitions and also recover faster during the off season.
Whether you're a professional athlete, working in an office all day or a busy stay-at-home mum, Joy will be able to relieve the pressure and stress from your day to day life with her magical hands!
I couldn't recommend her more, you will feel the benefit of her massages over time!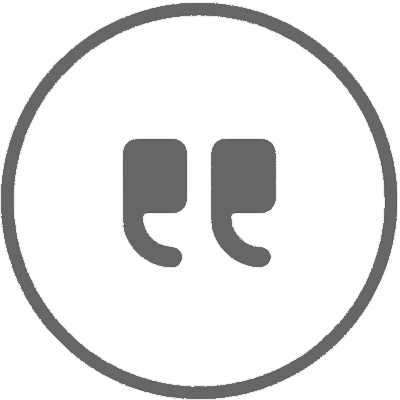 Karina
Joy has been my masseuse for the last year, as I have lower back/sciatica issues along with very tight shoulders. I have always lived in London, and it has been very difficult to find a good masseuse. I need deep tissue massages to relieve tension in my back and have seen many therapists over the years with little success. I was recommended Joy by my trainer and she exceeded my expectations. Joy consistently provides massages at an excellent standard, listens to your needs and provides helpful advice on stretches that can be done in your own time . . . She is very active in developing her skills which is reflective in her treatments. Highly recommend!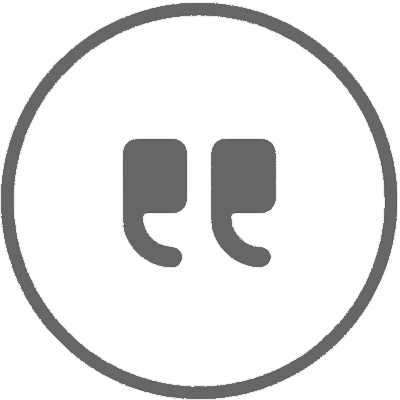 Aaron Hinchliffe
Head Muay Thai Instructor at London Fight Factory, Competitive Martial Artist
After having spend the majority of my life as a competitive athlete, i've accumulated many different injuries and problems with my body's performance over the years. I had been really turned off my sports massage in the UK after a few bad experiences, and so saved my money for training trips abroad where I would get massages as and when I could. Before a recent competition I came across The Little Satori and decided to give their deep tissue massage a try as it was so convenient to reach from my house (I live in the area). Without a doubt this was the best massage I ever had. My therapist Joy greeted me at the door and immediately made me feel at ease with her demeanour (other professional massage studios often can be a little clinical, in my experience). After filling out a quick form and a chat about my issues, Joy set me up on the massage table in her quiet and very comfortable studio. Not only was she incredibly knowledgeable about the body, she was able to zero in on all my issues very quickly and by the end had me feeling relaxed, looser and even a little energised by the whole experience. I will definitely be going back to The Little Satori soon, and I think I've already recommended Joy to all my friends and family. You won't regret making a booking here.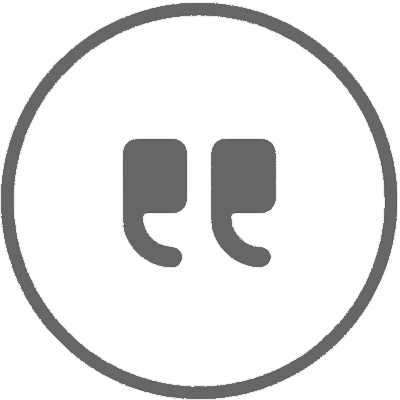 Vidushi Jain
Joy has been my therapist for quite sometime now. I get regular massage done and after a lot of sessions with various therapists I decided to hold on to Joy. I personally think she's excellent in her field and knows exactly how to make you feel relaxed and calm. The after effects of the session prove the sincerity with which Joy does her job. I absolutely love her!!! I wish her all the success, health and wealth in the years to come!!!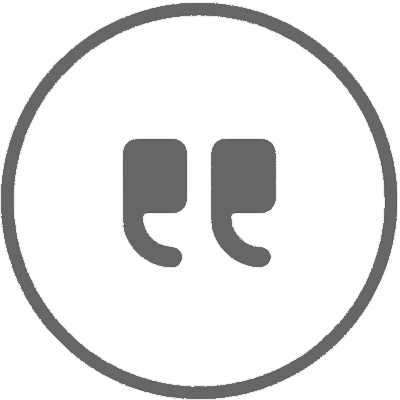 Jasmine
"Thank you so much for the massage.This is the first time in a very very long time I've woken up without a headache"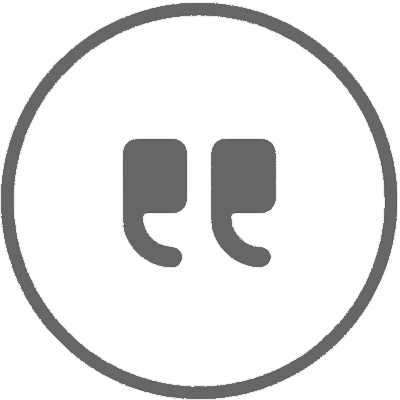 Catherine
"I have experienced probably one of the best massages I have had. It was relaxing and full of strength. Ioana asked me if I had any problem areas that she could concentrate more on. I had a pain on my lower right side of my back and she really took that into consideration. Working thoroughly but carefully on my tender muscles Oana was able to decrease my pain dramatically.
Oana works very delicately and peacefully making sure she is aware of her own strength and how much the client can handle. Oana works beautifully with her clients and I feel she really cares. There is so much passion that she doesn't even realise that she might have gone overtime! I love the fact that it is not such a 'traditional' massage but rather one that we are not quite use to nowadays. Oana brings passion and peace with her and she pushes that onto you. I leave every time after a massage from her feeling incredibly at peace and very calm"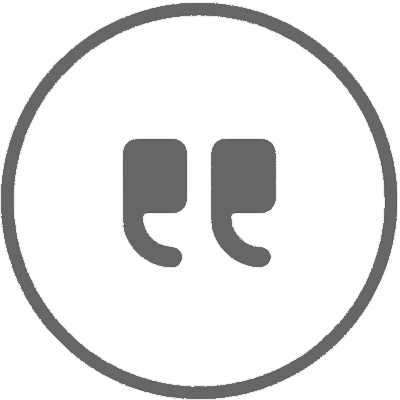 Ines
"When Oana massaged me I had a back pain in one particular spot that lasted for nearly a month and seemed like i would never get rid of. Not only the massage was very relaxing and mind clensing, at the end of the session the pain was gone and hadn't returned. It's been 5 months since. It's a shame i don't live in the UK to be able to have more sessions.
Oana's massage was a treatment for my mind, body and soul"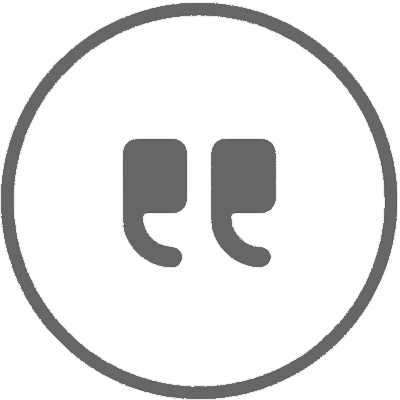 Raluca
"Absolutely incredible massage. Oana has magic hands and amazing patience and devotion. She does a relaxing but intense deep massage. I feel like my aches and pains have all disappeared! All the stiffness after pregnancy and 3 months of brestfeading got me in to a point where I though just with phisioterphy I can get an improvement. I sincerely recomanda Oana for a full body massage specialy as a new mum you're back and neck are in much need.
I felt so relaxed after I had the message , just as a return from a relaxing holiday . Thanks a lot!"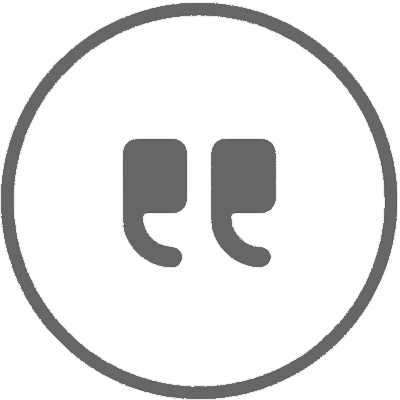 Vanessa
"I had the most beautiful massage experience from Oana. From the beginning and throughout the treatment, Oana put me at ease and wanted to ensure I was totally comfortable. She took the time to get to know me, what I wanted out of it, what areas of my body needed the most work. I loved this holistic approach.
The room itself was set up so wonderfully, with sensual aromas that relaxed me immediately and kept me in a tranquil state throughout the treatment. Oana used incredible smelling oils – she let me choice the scents which resonated with my energy; it was fun to choose between such different scents.
The massage itself was so special. Oana has a great strength about her which she takes into her massage. My shoulders and back were very tense, and Oana worked with my pain thresholds to help get rid of knots, which is what I wanted. The rest of massage was deep relaxation which was a fantastic unwinding experience.
I loved the powder Oana used which gave an extra sensation to the massage, and acted like an exfoliator. This was so exciting and different, and helped bring feeling back to parts of my body which were stagnant. My skin felt incredible after!
I am practically insatiable for Oana's massage technique, and had not felt so relaxed in such a long time. Starting being a bit stressed, to wanting to go straight to sleep after the massage and just chill was fantastic.
I would recommend Oana to anyone looking for a massage – her mix of technique plus her energy, love and care is so magical and rare, and just what you need to ground and reconnect you"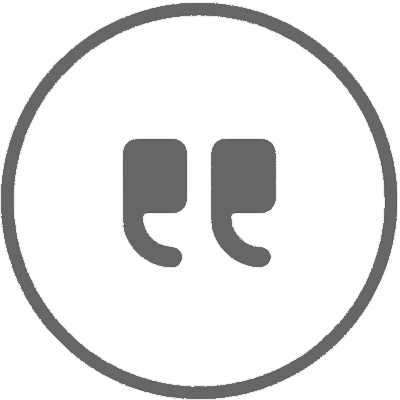 Woody
I had the privilege of meeting Oana at the love shack, a vegan cafe in London. I had recently damaged my lower back being a carer for my mum and helping her to move around. My back would lock and go into spasms which hurt immensely. Oana introduced some ayevedic yoga massage which I had never had or yet heard of. Ioana used different oils on both occasions to work and locate the main root source of where pain was coming from. Oana's relaxing touch along with stretching process alleviated the pain and gave me considerably more movement. Oana has a very gentle and effective approach to her massage in which she is very attuned to. Thank you Oana, your a healer.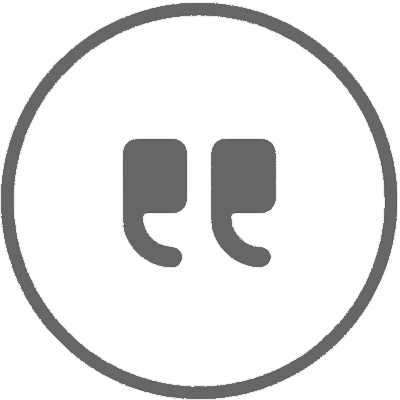 Olivia Frank
Service Co-ordinator, Leeds
'Have tried many massage therapies but none had the impact on my back pain and stressed body as this Yoga massage. Nawal truly have magical hands and always finds the knots and areas that need to be dealt with. She always makes me feel relaxed and the combination of massage and stretching always leaves me feeling like a new person after. I can highly recommend it!'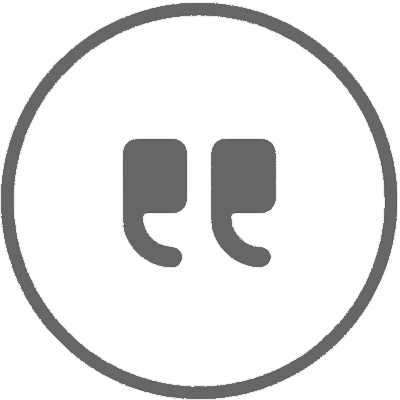 Klara Doherty
 Liverpool
'An absolutely fantastic massage! Nawal managed to work out a lot of muscle tension while also keeping it very relaxing. I've never felt so rejuvenated after a massage. Thank you Nawal'!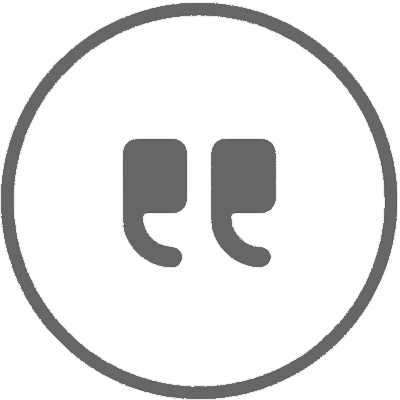 Laura Kay
Massage therapist, London
Nawal's massages are the best!! I find Ayurvedic yoga massage to be invigorating and deeply relaxing. Nawal has a wonderful touch and is great at finding and loosening any tight, tense or painful parts of the body. She makes you feel instantly at ease. Nawal listens to you and your body and varies the treatment accordingly. The massage and stretches fit together perfectly to rejuvenate your body. I thoroughly recommend Nawal and her therapy!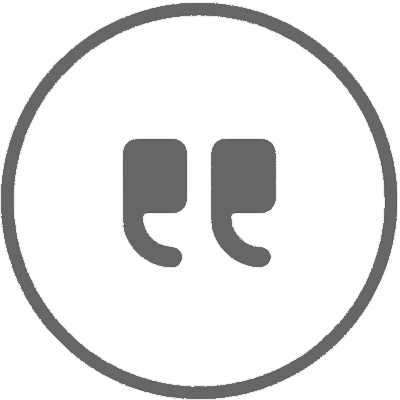 Katie Cartledge
GP, Leeds
I would recommend this to anyone- either for specific tension or just needing an hour or two to relax! Ayurvedic yoga massage is very different to any other kind of massage I have ever had and I can honestly say it is the best. You leave feeling completely refreshed in every way. I have had 5-10 massages from Nawal so far and would have one weekly if I was still in Leeds. You must try it to believe it!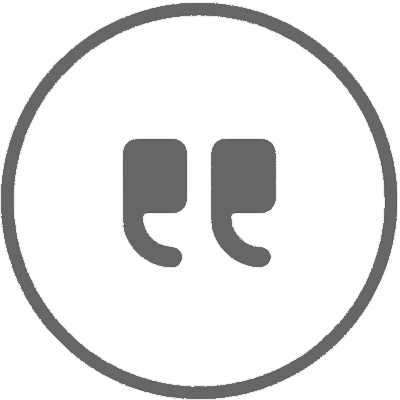 S.B
"I met Beatrice at the Mulberry Centre at West Middlesex Hospital where she volunteered and provided cancer patients with free reflexology massage. This helped me immensely with my anxiety and stress levels when going through treatment and I can't ever thank her enough. E have now kept in touch and I make sure I fit in a reflexology session at least once every couple of months. It helps to release toxins and unwind."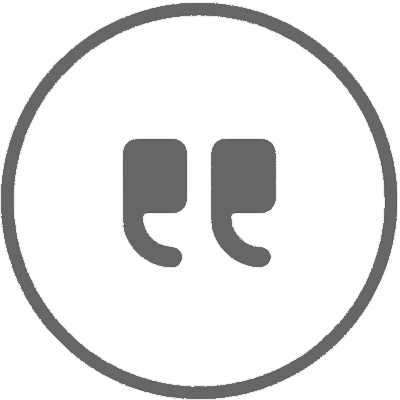 Mujeeb Habib
London
Joanna's massage was very intuitive she applies the perfect pressure and finds areas of tension without needing to let her know. This means you can just relax and trust that she totally knows her business. I could tell she had excellent training and she loves her work. Her massage is a joy and leaves you feeling stress free and with a great feeling of wellbeing. I recommend her massage to anyone who is interested in having a massage from someone who really cares about what they do and about you.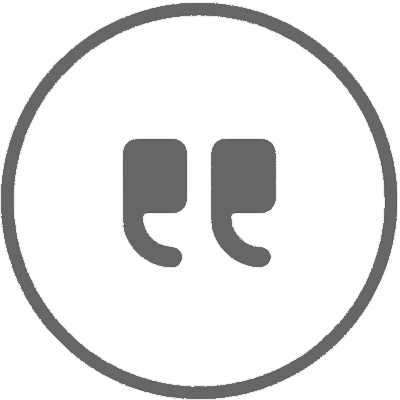 Elisabeth J.
"What a divine massage! I was lucky enough to have Andrea treat me on Sunday 26th February. I went along with no prior knowledge of Ayurvedic Yoga Massage at all – but a lot of Sports Massage experience. And I am happy to say it felt just as effective as a Sports Massage – Andrea was very thorough, firm and calming. I actually found myself switching off mentally – which is something I very rarely do ever! I felt like I had a complete body relax and my mind felt rested. Andrea is a very warm and kind person – and I cannot recommend her enough, book her! Thank you Andrea and Ayurvedic Yoga Massage for such a blissful experience."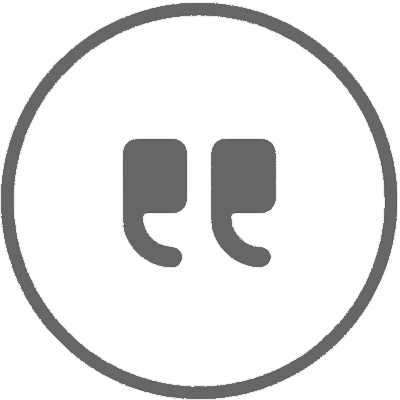 Ewelina Patkowska
"Amazing Massage with Andrea! I highly recommend her to everyone, especially to those who spend long hours in the office, train intensively or just simply look for a great way to relax. I had one hour session with her, during which I relaxed completely. Andrea is a professional, her touch – firm, and her instructions are clear. When the tension in my muscles disappeared, I forgot about all my stress and felt like a newborn. It was a wonderful experience. The best massage ever I'm sure I'll soon call Andrea again. She's got golden hands."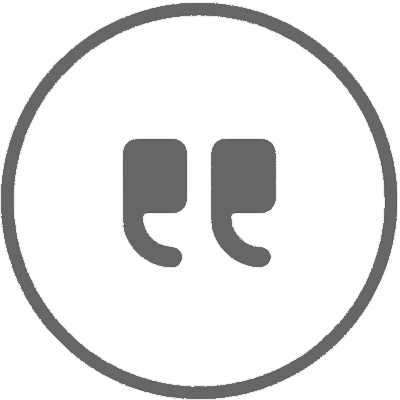 Natalia
"Hello, this is to share the wonderful experience I had while having a massage with Andrea. She first created a relaxed and enjoyable atmosphere, I could almost say that her inner self prepared for that moment. She put relaxing music and explained what she was going to do. She showed great care while doing the massage, focused on what she was doing, relaxed, and strongly confident. She used the exact amount of strength for what I needed in that moment, so I didn't have more pain for days after the massage. Her hands were warm, like transmitting energy, and she also used her feet, which was new for me compared to the massages that I received before. I felt my muscles not only relaxed, but as if they were refreshed on the inside. I didn't want the massage to finish and I'm willing to receive more massages from her… and I hope to receive them soon!"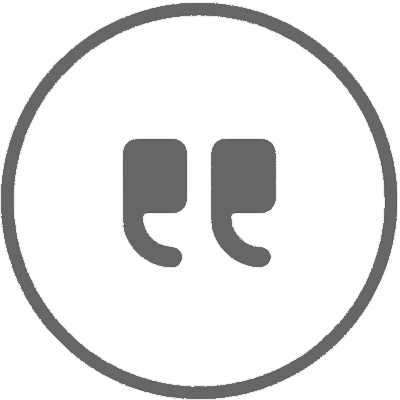 Eve
Actress, Camberwell
"I had my first Ayurvedic yoga massage with Tali nearly a year ago and the effect it had on me was deeply powerful, so much so that I am now working with Tali regularly, receiving ongoing support through her tailored healing massages- in my case releasing tension that I hold in my chest and womb. I talk to Tali freely and this in itself is a cathartic experience. Her grace and her willingness to listen as intently as she does, prepares my mental and physical state for the massage. Her approach is strong yet sensitive, concentrated but mindful of every part of me and its need for healing. She urges me to connect deeply with my emotional, spiritual and physical state. I release so much tension and feel a far greater sense of ease throughout the massage and afterwards. Since working with Tali, I have a clearer less clouded view of the world and the space around me. I am beginning to face my inner anxieties in a way that I could not access before and for that, I am eternally grateful. I feel blessed that I have connected with Tali and her practice. I strongly recommend work with her if you are looking for mental clarity and a physical release with a sense of empowerment afterwards."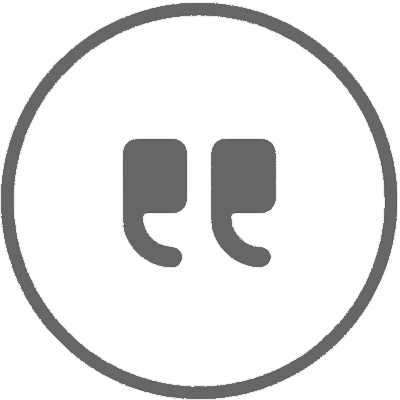 Manisha
Researcher, Islington
"Really thorough, and deeply restorative massage with Tali – and the method is really unique. I had a looot of tension in my back from sitting at a computer for ages and in the coming days after my massage with Tali, it got better and better. Treat yourself!"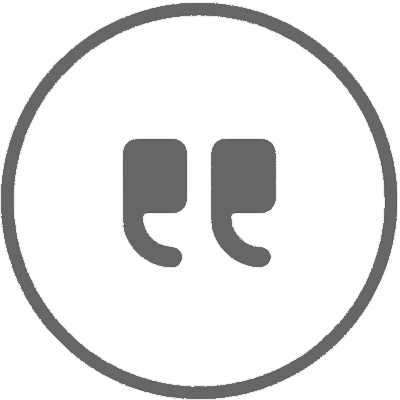 Mabel
Doula, Stoke Newington
"Tali sent me in to deep relaxation. Her massage's also work on lots of levels if you want it to, Tali will sensitively give you exactly what you need through her informal chat before and intuition. I felt I was touched in places that really needed it that I didn't know existed! Afterwards I felt totally restored, renewed and balanced. "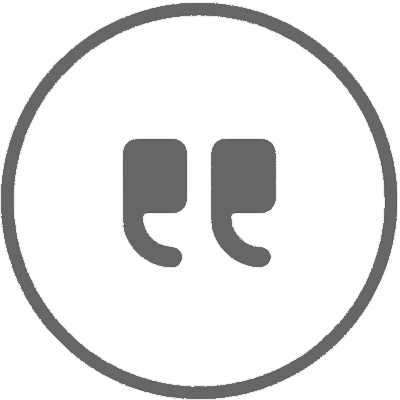 Stefania
Nanny
"I had the pleasure to have received the most amazing Ayurvedic massage with Amanda. It was truly one of the best massages I've ever had!! She is very attentive and caring, with very good technique and skills. She has strong hands which can give very good pressure where I needed. My body and my mind felt completely relaxed after! I would highly recommend her for an Ayurvedic Yoga Massage and I look forward to my next massage with her very soon!!"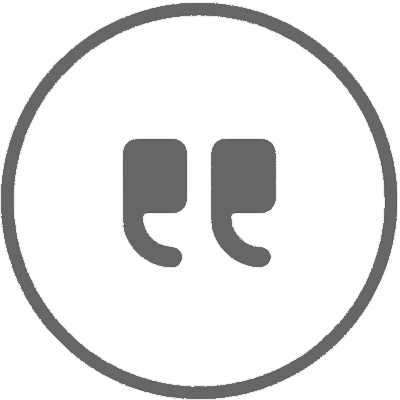 Kasia
HR Specialist
"I think Amanda is truly talented and has a passion for massage! I was one of her first clients and she did such a professional job. She prepared a nice relaxing ambience (music, scents), made sure it was the right temperature in the room. Amanda explained what she was going to do, and asked for feedback during the session. She was very considerate of my back issues too. It was an excellent massage and I recommend Amanda to everyone."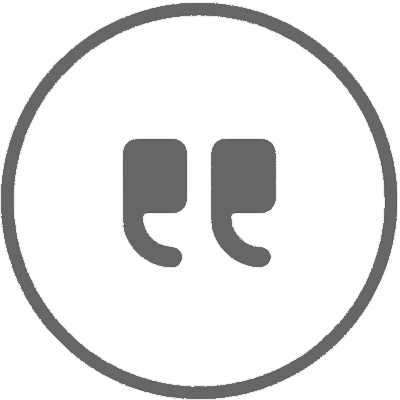 Marlon
DJ
"Having had a fair share of massages in my life time I can honestly say that Amanda's hands are a pure delight. She has such a careful gentle personality which translates in her massages. Having said that, she shows great strength and can man handle anyone… Highly recommended therapist."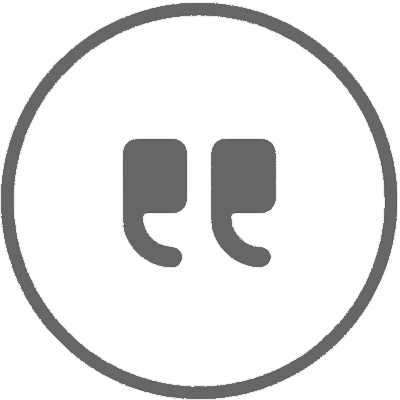 Arianna
Singer
"I made the experience of Amanda's massage in a moment of strong stress. The relief I felt under the touch of her warm hands was indescribable. She knew the right spots to touch and how much pressure to apply; she was gentle but firm, soft but secure. I allowed myself to fall into a dreamy and peaceful state of mind in which she brought me. Definitely something I would do regularly and recommend to everyone."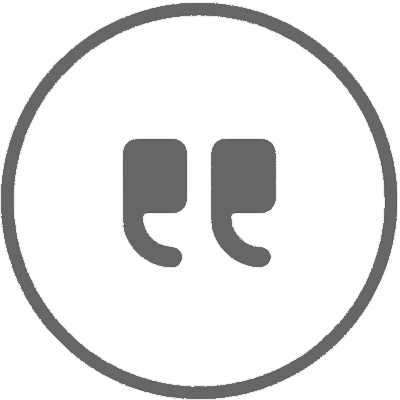 David Bradley
The Ayurvedic treatments I have received from the lovely Nora have been both relaxing and healing. The massage element of the treatment is relaxing and soothing whilst the deep tissue and pressure point therapy works deep into the muscles and fibres that are holding stress and injury. I have had many different treatments and massages over time but the Ayurvedic approach I find really natural and complete.
Nora has a very professional attitude and communicates well during the treatment to establish if the depth of the work is suitable and assuring that you are comfortable and at ease for the whole time. She has remarkable strength for such a slight person and is capable of providing the level of treatment to suit every body type.
I would thoroughly recommend a Ayurvedic treatment with Nora as a relaxing massage as part of your general health and well-being strategy or as a treatment for any specific injury or aches and pains. Nora's treatments have definitely helped me and I am sure they will help you…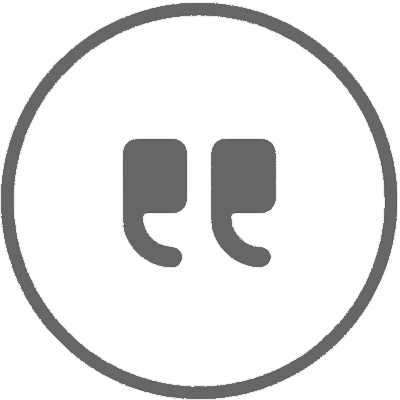 Valena Tzvetanska
Being a yoga teacher, both training and teaching long hours can leave me not only physically, but emotionally exhausted at times. To give students direction and empower energy, taking time to nourish is a must!
Nora has helped me achieve a deep sense of relaxation with Ayurvedic Yoga Massage. Her knowledge, communication and clear direction, allow me to feel comfortable and able to let go during the sessions, which is essential in releasing any type of tension. We all deserve a treat, time to let go and recharge, no matter our profession!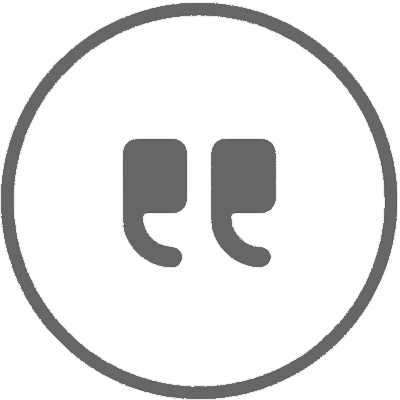 Marzia Castelli
It was my first experience of Ayurvedic massage, and now I can say this is one of my favorite kind. Deep and relaxing, a real panacea for my neck/back pains.
Nora is professional, intuitive and caring. She knew immediately where my issues were, and when done with the session I felt good as new, totally relaxed and well stretched.
Definitely one of the best massages I've ever had. I highly recommend it, you won't be disappointed.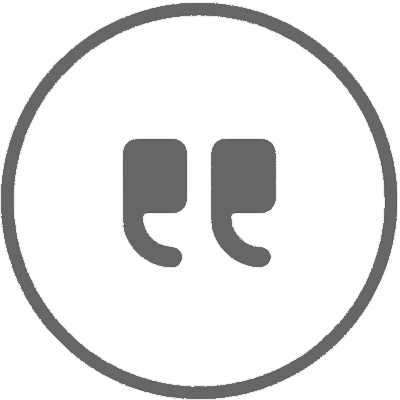 Doncho Burdelov
Nora is kind and extremely good at what she does. She has a very calming effect from the moment you begin talking. Her intuition as a healer is on point times 1000. She also addressed some issues that I didn't even express verbally. She makes you feel totally comfortable and really taken of. Excellent balance between therapeutic & relaxation. She is very knowledgeable about body mechanics & offers some sound advice & tips to take home with you. Highly recommend! Thank you so much Nora!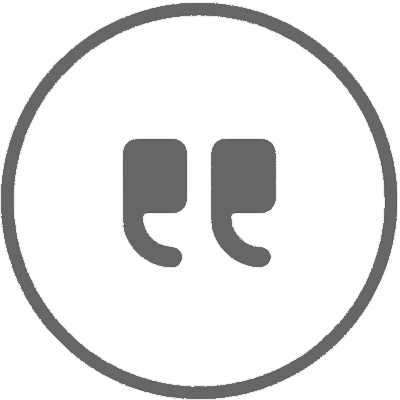 Geoff Liddy
Having had hundreds of massages, (mostly for medical reasons) over the years for my spinal problems I was keen to have my first Ayurvedic experience. 
Nora brings the same enthusiasm and passion to this massage as she does to her very enjoyable yoga teachings.
My back and neck received most of the attention and it was indeed a most wonderful massage. It was soothing, energising, relaxing and emotional, I was definitely close to 'floating off' a few times.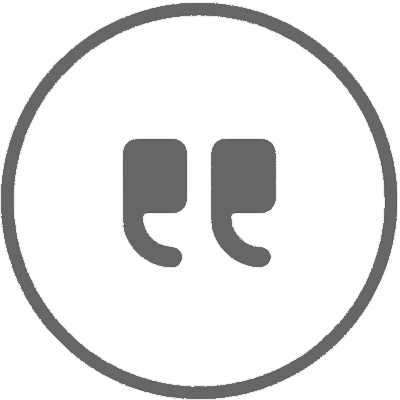 Jaz Nat Ali
The ayurvedic massage combines stretching and deep tissue massage. I was left in savasana feeling incredibly relaxed – in fact had Nora not sounded a chime I could have easily fallen asleep. The powder on the skin as well as the oil is delightful as it gently exfoliates, and as a masseuse Nora is very careful to make sure you are not in discomfort. Would recommend!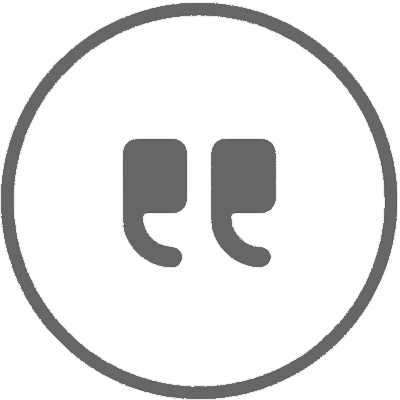 Kelly S.
Basia is a knowledgeable and caring masseuse, and Ayurvedic Yoga Massage is an amazing form of massage. I would highly recommend a treatment with her!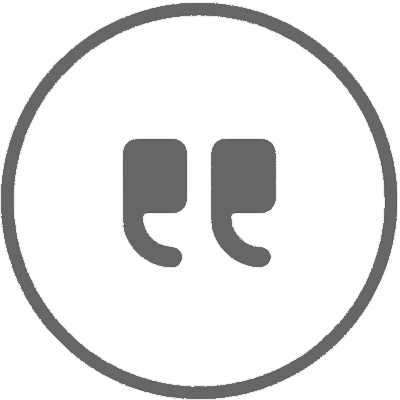 Annette Thygesen
Norway
I received massages from Despina during my visit to Mysore 2013. In my experience, she's very professional in her work; she's intuitive, and has a unique ability to sense and understand the body of each individual. I would highly recommend her as a massage therapist.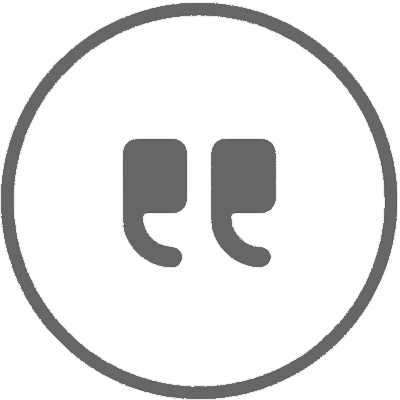 Sue Mannock
Cabin crew manager, British Airways
Despina THANK YOU you truly are amazing. Beyond massage. It feels like a holistic treatment, really fixing me from every perspective. Like no other massage, by far the best!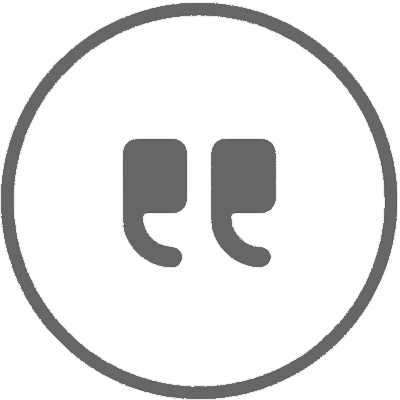 Bea Luypaert
Head of Local Business Support, Statoil, Aberdeen
Well, I can tell you: I miss you! I have had other massages since you've been away. I can tell you that you are 100x better, what I am saying: even 200x! So please please, believe in yourself, and go for it, cause you are amazing! I have never been on another planet before, but when I got a massage from you, I was there…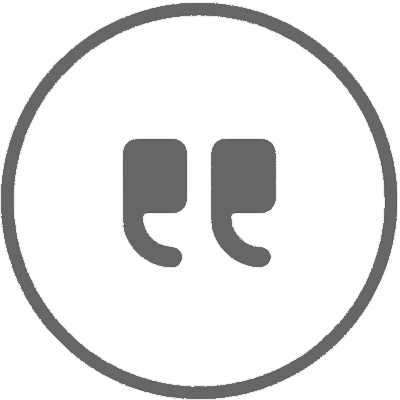 Russell Davison
Property consultant and ashtanga practitioner
I am 45 and had more massages off more masseurs than I could remember. Having had on-going issues with my neck and lower back I have had loads of pain relieving massages but also I have had countless massages just for the pleasure of it. Despina offers a fantastic combination of both deep tissue firm remedial type body work (which can be quite challenging) as well as extremely relaxing blissful massage. Despina is very tuned in to her work, her strong hands are also sensitive and getting an hour and a half makes all the difference to the usual hour or less that others offer. She consistently performs the best all-round massages I have ever had.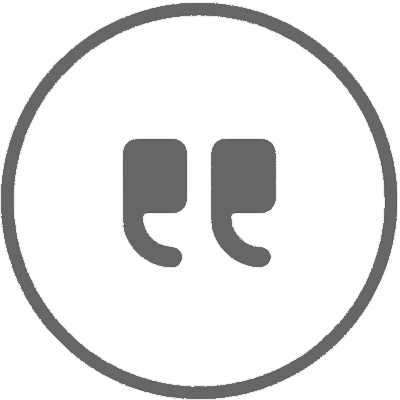 Chiara Castellan
Authorised Level 2 Ashtanga teacher, Zurich, Switzerland
Despina's massages make body and mind happy. They feel so good you can easily get addicted.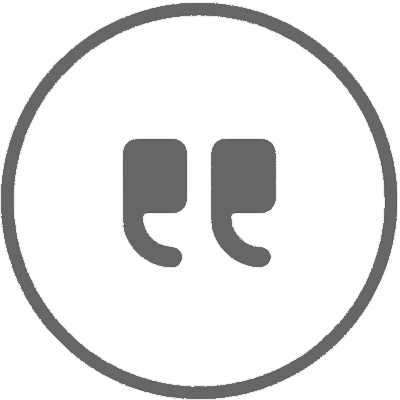 Zoe Ward
Authorised ashtanga teacher and Thai massage therapist
Despina is magical. Not only is she a gifted body worker, sensitive and aware with her touch, but she is lovely to spend time with. She makes people feel easily comfortable and relaxed in her company. Her treatments are good for the body and soul! I would recommend her regularly for people looking to relax as well as for anyone struggling with discomfort or imbalance in the body.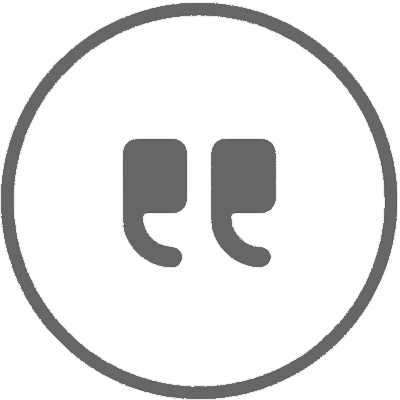 Joey Miles
Authorised Level 2 ashtanga teacher, Leeds, UK
Despina is a really talented bodyworker – last year I had regular sessions for several months and during this time my body and mind felt great. Despina has a caring quality, you feel looked after and nurtured during and after her treatments and they complement a regular asana practice.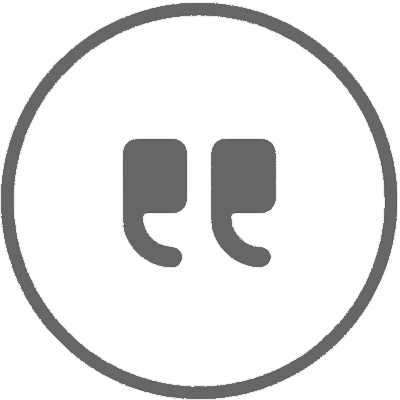 Cherie Lathey
Director, The Putney clinic of physical therapy Ltd, London, UK
As a yoga teacher and a director of a physical therapy practice, I understand the importance of massage. On my recent trip to Mysore I had twice weekly massage sessions with Despina. She has a strong intuitive massage technique and I would highly recommend her as a body worker.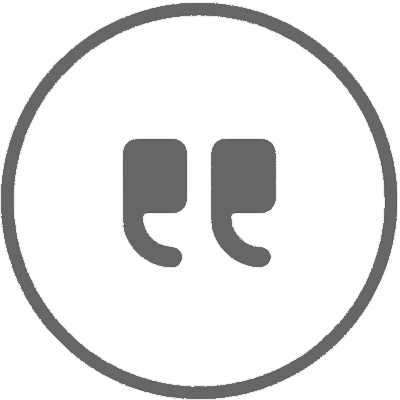 Imran Khan
Lawyer and taxi driver, Bradford, UK
I would recommend Despina to everyone. She is a miracle worker. I have tried so many different types of therapy, nothing really worked until Despina worked her magic. I have taken my mother and wife who have all enjoyed the benefits. It's been almost two years having treatments now and I can honestly say I have never felt better.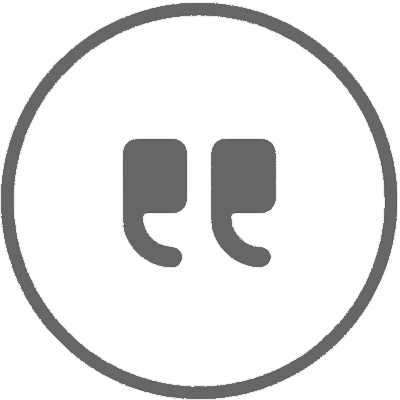 Chris Conn
Authorised Ashtanga teacher, Edinburgh, UK
I received a massage from Despina and I have to say it was one of the best massages I have ever had. Despina really listens to the body and she cares about her clients.. I've had strong massage that felt like being beaten up and I've had soft massage that felt as if I was having a feather stroked across me. Despina is neither of these extremes but is capable of being firm and subtle because she can hear how the body needs to be touched. I unhesitatingly recommend Despina's treatments.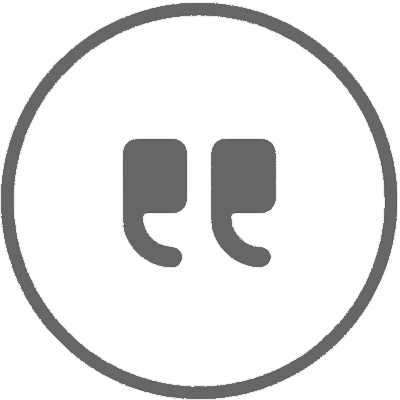 Ida Kielmansegg
Human rights worker, artist and ashtanga practitioner Vienna, Austria
Despina is a truly gifted woman. After her massage I could not tell where my body ends and where it begins. I felt absolutely great.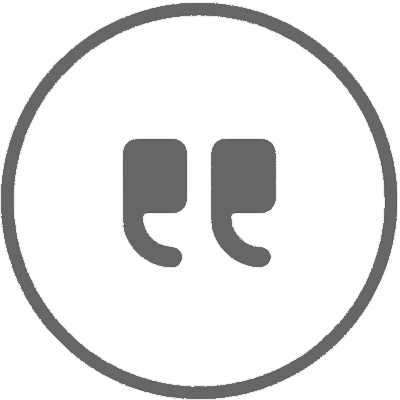 Aditya Manjunath
Ayurvedic massage therapist, Mysore, India
I highly recommend Despina's technique.
Despina's massage is very beautifully tailored to bring out what is unwanted, like stress, discomfort (physical and mental).
She has a very profound understanding of the human body, is very well experienced as far as the touch and the feeling is concerned, which allows her to know where the body needs more attention. It was very lovely to meet you and work with you. Looking forward to having another appointment end of this week!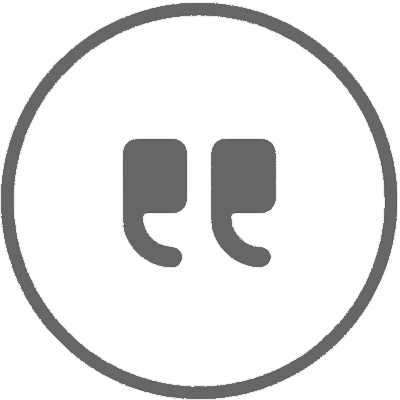 Anna Laurin
 Yoga teacher, Helsinki, Finland
When I contacted Despina for a massage I was planning on just getting a massage for tight shoulders. But her massage was about so much more: with the oils I could feel how her massage went deep and softening every part of my body and afterwards I felt reborn… My mind was clear and happy and I felt so alive. Thank you Despina for a super massage!!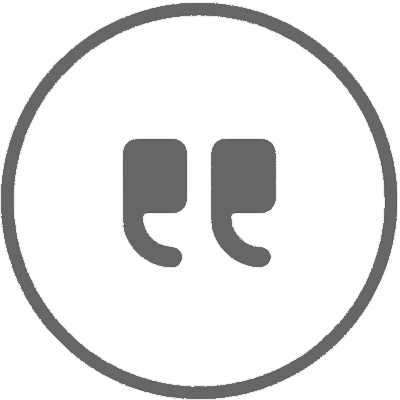 Maija Kansanajo
Anaesthetist, reflexologist and Ashtanga practitioner, Helsinki, Finland
I have had several kinds of body treatments including ayurvedic massage before Despina's. I am a reflexologist and find it very "educational" to have a treatment myself, I always learn a lot. Some people just have good hands and the ability to listen to the body and the mind they are working with, and the ability to create a relaxing atmosphere. Somehow I felt that Despina's treatment went beyond the physical body. Of course my tight muscles were more relaxed, but also a great amount of stress and tiredness was released during the treatment. So, after a treatment allow yourself time to rest or sleep, I slept 12 hours like a baby after my first treatment.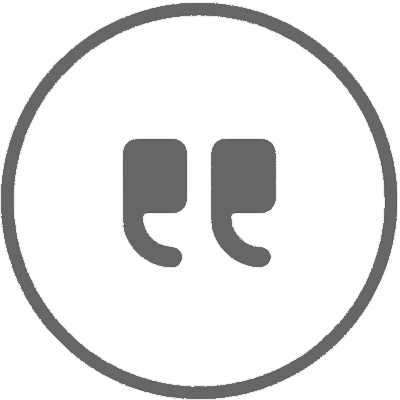 Irena Bartolec
Yoga teacher, Zagreb, Croatia
Despina is magical. Not only is she a gifted body worker, sensitive and aware with her touch, but she is lovely to spend time with. She makes people feel easily comfortable and relaxed in her company. Her treatments are good for the body and soul! I would recommend her regularly for people looking to relax as well as for anyone struggling with discomfort or imbalance in the body.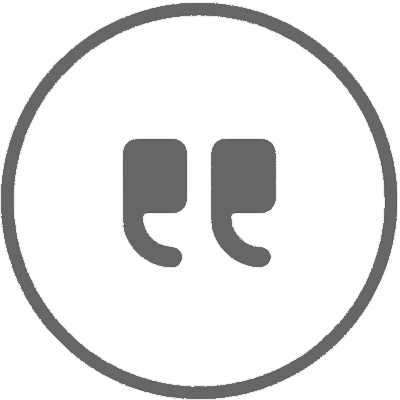 Mira Rattley
Naturopath and General Health Practitioner, Light Centre at Belgravia.
Genuinely the most wonderful massage I have ever had. I can't recommend Despina highly enough. Her touch is both gentle and firm and amazingly relaxing! A truly nurturing experience.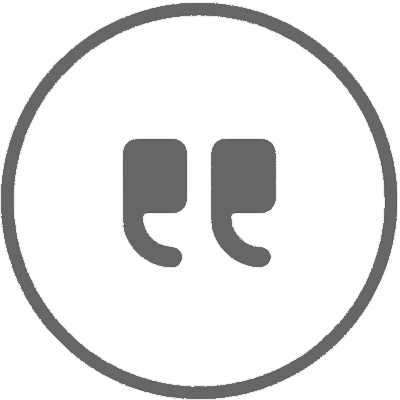 Angelika Anagnostou
Healer, Intuitive & Channel, Ashtanga Teacher, Mysore, India
I really loved Despina's massages. I had the pleasure of a session twice now and I really enjoyed it both times. Despina is very thorough and attentive and I think she really has the magic touch!
My body feels much looser and more relaxed and I look forward to our next session. Thank you Despina!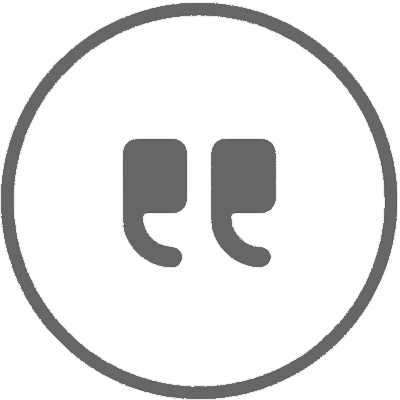 David Newton
Nurse and Ashtanga practitioner
During my time practicing Ashtanga Yoga in Mysore I received two massages from Despina. I can honestly say this was the best body work I have ever experienced! It was clear to me that Despina truly cares about the standard of massage she provides. Prepare to be amazed!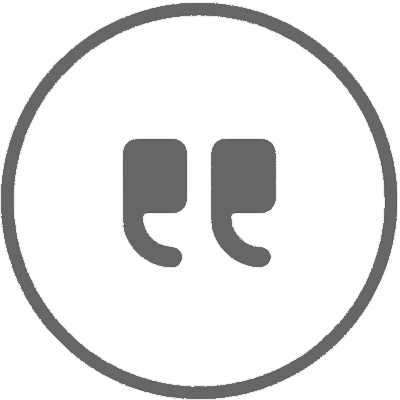 Cecelia Baum Raborn
Ashtanga practitioner, Denmark
When I was asking for massage suggestions in Mysore, Despina's name came up several times. After having a wonderful massage, I can also highly recommend her.
Despina's touch is wonderful and knowing which made the massage equal parts soothing, therapeutic, relaxing, and rejuvenating. My body and mind felt amazing directly afterwards and the following days. Looking forward to my next appointment!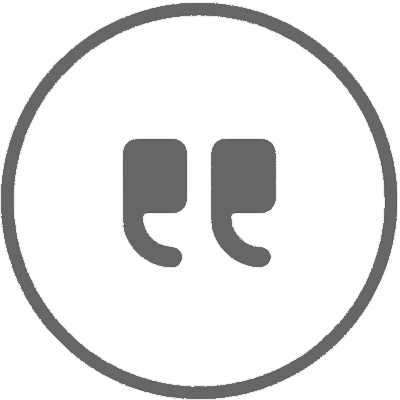 Emma Charlton
Aromatherapist & massage therapist, mental health project worker, London, UK
An Ayurvedic massage with Despina is a wonderful way to stretch and release the body whilst letting the mind gently unwind. Using a combination of oil work, mobilisations and passive stretches Despina encourages the body to let go of tension. I felt jelly-like, calm and wonderful after my treatment. I highly recommend her – give it a go!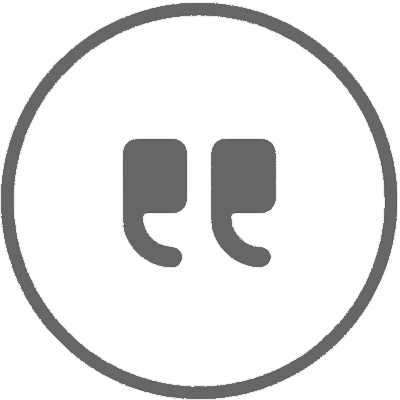 Greg Donaldson
London
I just wanted to say thank you for the massage I received from you and wanted to let you know how much I appreciated your healing touch. I found the session extremely relaxing and very restorative. You were sensitive to my needs and seemed to instinctively know what my body needed in any given moment which allowed me to trust that I was in a safe pair of hands. Thank you once again.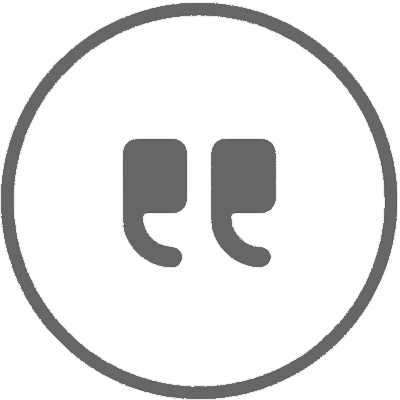 Lauren
Magali is great at what she does and makes you feel at ease. The massage is really relaxing and enjoyable, I would really recommend to anyone.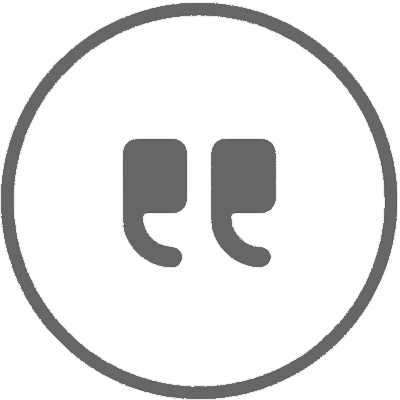 George
George
Outstanding. That's how I would describe the full body ayurvedic yoga massage from Magali. After my visit my body felt calm, relaxed and fluid with my mind relieved of stress. I particularly enjoyed the split focus on both the physical muscles and the mindfulness aspect and I'm already looking forward to my next visit!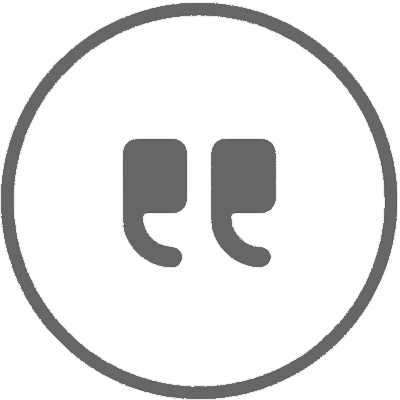 Belinda M.
Had a great Ayurvedic yoga massage, and felt so good afterwards. I was relaxed and grounded and within myself. Really recommend you have one.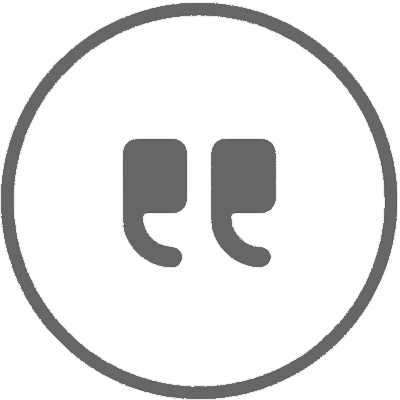 Nigel W.
Highly recommend both Basia and the Ayurvedic massage. The massage is floor-based and is similar to traditional Thai insofar as the masseur can use their body to reinforce some of the stretched. However it uses oil as well – so in the best of both worlds. Basia will tailor the massage to meet your specific needs and work around any specific issues.
The venue is relaxing and the choice of background music is great.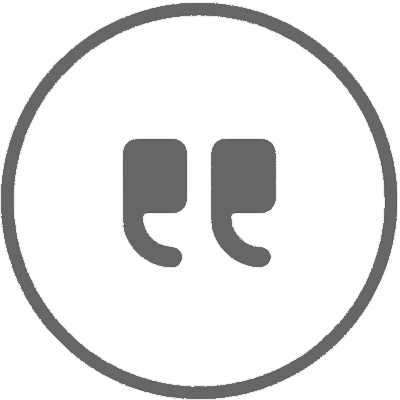 Amber's massages make you fall into a sublimely blissful trance. You come round feeling a million dollars. The next day I always notice a difference in my mood. As a woman I feel more empowered and physically stronger and restored. Would highly recommend her, she's the only masseuse I see!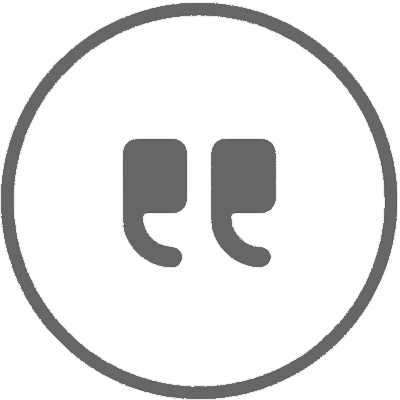 Amber's passion as an AYM therapist really shines through her work ethic, attention to detail and thoroughness is second to none. I love that she makes you connected with your body and mind, leaving you feeling tranquil during and after treatment.  It's an essential way for me to be able to release the stresses and strains of everyday life that can build up creating blockages and tension. No matter what walk of life you're from I would recommend you book a treatment from Amber as its AMAZING!
1O out of 1O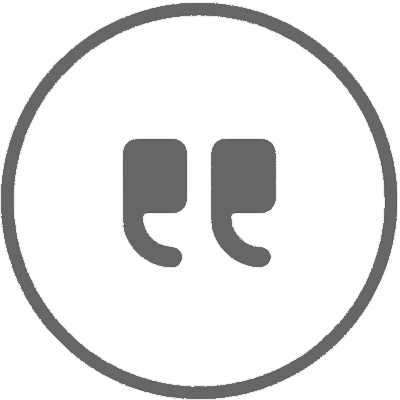 I had a massage when I was suffering from a stiff neck and lower back pain and I was genuinely surprised at how effective the treatment was in relieving both and that the improvement lasted.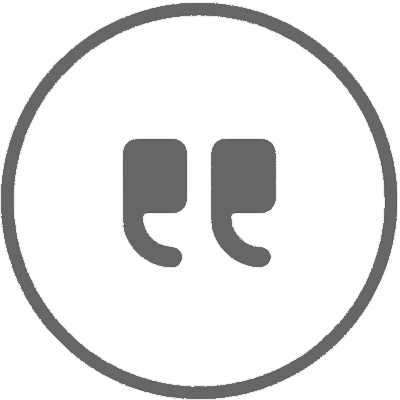 Her technique is unique. It has the power to heal the physical body and allow you to release your emotional blockages. All in all its a wonderful experience for the receiver.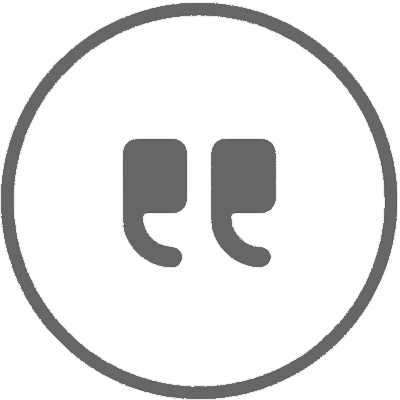 Amber is a very professional and caring practitioner. After AYM I felt fresher and lighter in my body. She knew exactly what I needed with consideration to my pain tolerance. I felt a big change in my wellbeing already after the first massage. I would definitely recommend her.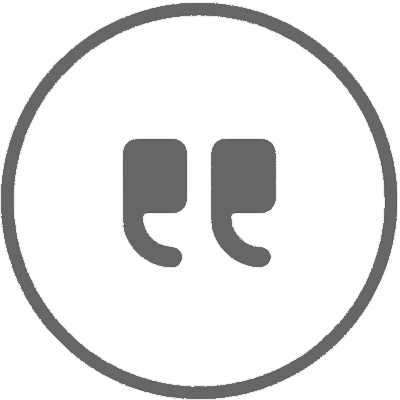 Due to my work and 15hrs per day standing my back is constantly in pain. I have learnt now to live with it. Amber has a gift of reading your body, all the aching points and knots, and massaging them back to the relax point. Her energy and strong touch are like doing yoga for a week, but whilst daydreaming. One of best massages I've had.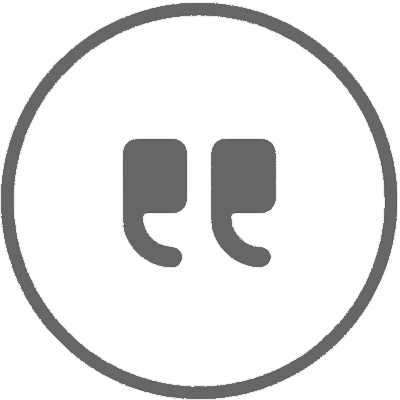 Joy Ng, Level 5 Therapist
Ayurvedic Yoga Massage Practitioner
If you wish to take Level 5, you're committing to providing a level of service that goes beyond yourself and your ego. Levels 1-4 prepare you physically in your practice. Going through Level 5 for me is a journey of self-discovery, humility, and attunement to others. We sometimes forget we are conduits for healing, and only by emptying ourselves can healing take place for both the receiver and the giver.
I entered Level 5 thinking that I may become a more skillful therapist, and graduated with confidence that my practice is spiritually supported by the technique and community, and that I might somehow return to spread the AYM knowledge to others when the time comes.
I'm grateful to Despina and everyone I've met in this journey.Thank you! x "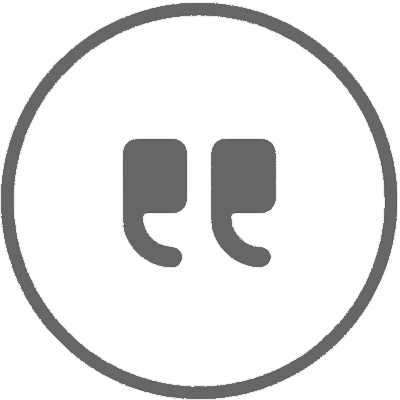 Doctor Yogi
Despina is the real deal when it comes to ayurvedic yoga massage. She is incredibly knowledgeable about the body and is a natural teacher. I have no doubt that you will love these workshops and will carry the skills you learn with you through the rest of your life.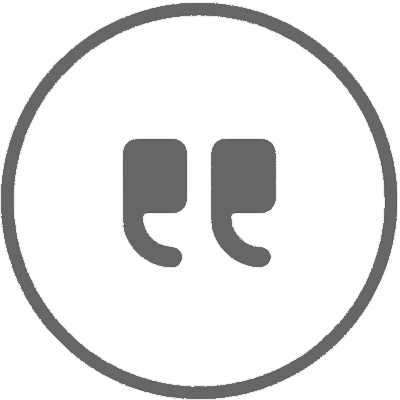 J.K.
Words cannot describe how tremendously therapeutic I find Beatrice's treatments, genuinely life changing.
I am a regular client and have been benefitting from her treatments for many months. It is clear that she is naturally very talented with an amazingly warm and soothing energy and to top it all off she is skilled + very knowledgeable in multiple methods of therapy resulting in one awesome therapist!!
I highly recommend her services.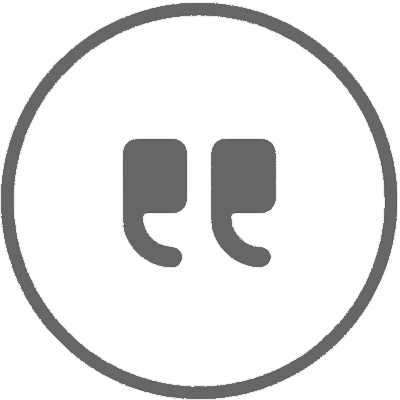 RJ Richardson
Beatrice is a wonderful therapist who listens so beautifully to the needs of her clients.
I had been suffering from multiple aches & pains in my jaw & shoulder. Even after one treatment I felt a huge difference!
I am a regular & very happy customer as Beatrice adjusts each session according to my particular need at the time.
I would highly recommend her as a caring, professional & personable practitioner.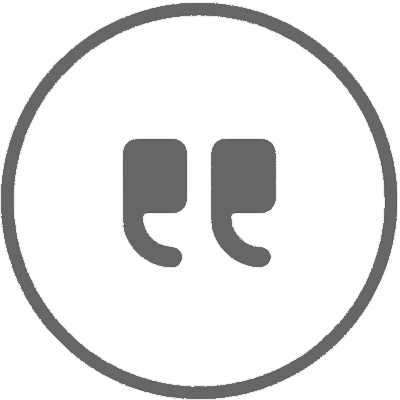 Jeanette
Reflexology forms part of Beatrice's AYM massages
I have been having reflexology regularly with Beatrice for over 5 years and have greatly benefitted from the treatment. It is very relaxing, and de-stressing. I do a lot of sport and I find reflexology helps with muscle relaxation in particular. Beatrice is very accomplished and provides a professional service.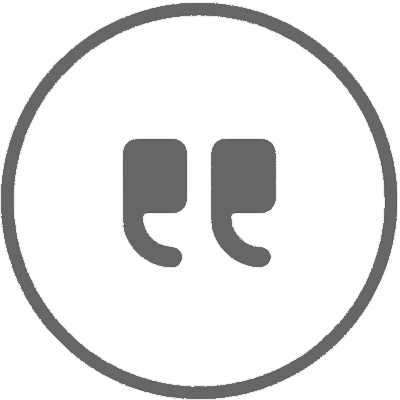 EEW
I have had many treatments by Beatrice and have always found her to be extremely professional and warm
The treatment often sends me to sleep!! I highly recommend this therapist!!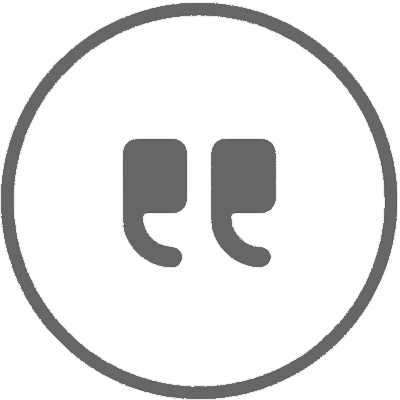 Phoebe R
Nawal is the most gentle, tender and determined masseuse! I've been twice and both times she's given me a massage that releases pain and leaves me feeling like a feather. If you want a massage which is like medicine meditation, felt from the heart, with healing hands, Nawal is the masseuse for you!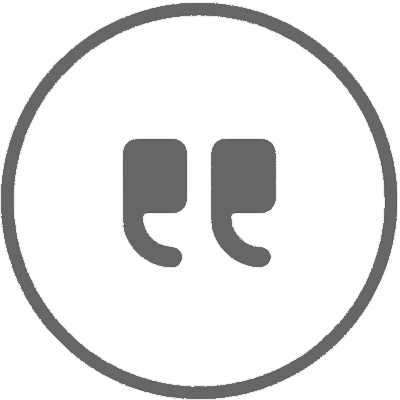 Joy Straits
What an amazing massage with Nawal! 1.5 hours of pure relaxation bliss! She has a wonderful calm manner about her which makes you feel comfortable, relaxed and at home. It is definitely the best massage I have ever had! Highly recommend her.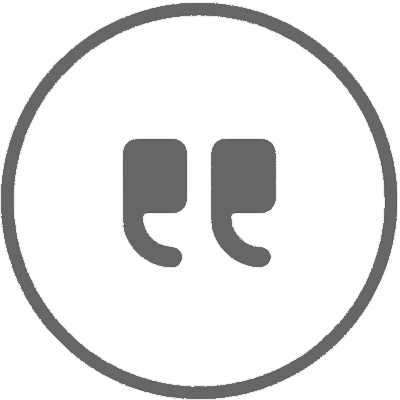 Mary Brandon
Before visiting Nawal I'd always found massage to be quite an unpleasant experience that made me feel more awkward than anything else. However, after just one massage from Nawal, my perception has changed. I've now felt the physical and emotional benefits of this form of therapy and would recommend Nawal to anyone who is looking for a holistic approach to tackling stress and who is open to being converted as I was.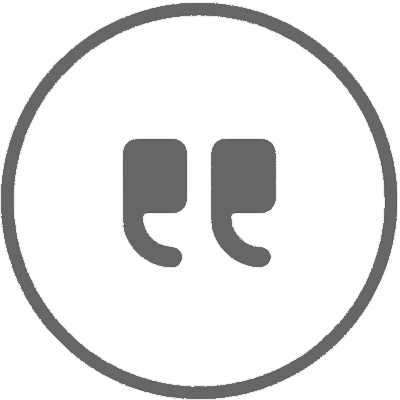 Jeni Vine
Nawal is an excellent massage therapist. She is sensitive and skilled. I can highly recommend her.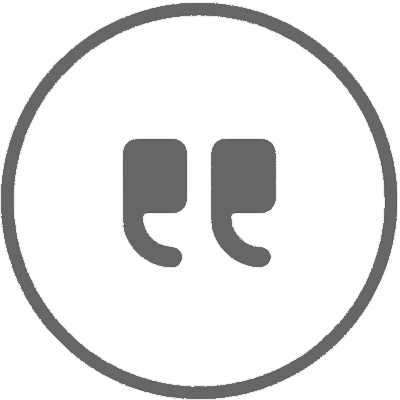 Becky Howcroft
I have chronic back pain and Nawal's Ayurvedic yoga massage has helped me a great deal. I've had fantastic massages from Nawal – she is strong but sensitive in her approach and really gets to the root of the pain and tension in my body. Her massages make me feel comfortable and relaxed – the yoga massage is different from any other massage I've had but are really effective for pain relief and release of tension. If I could have them everyday I would! Would highly recommend Nawal.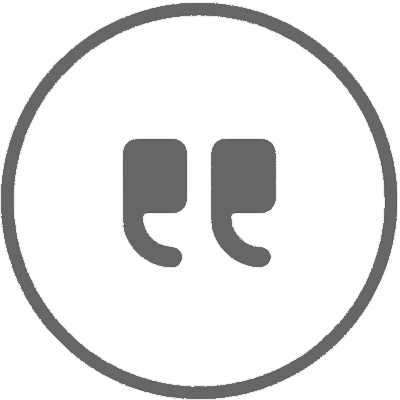 Ómra Ní Shúilleabháin
Nawal gave me one of the best messages of my life!!! No lie. And my mum and sister are masseurs!! Nawal gave me a massage that was really catered to my individual needs – i needed a real deep massage and stretching and i got just that. Along with the beautiful smelling oils and ginger to wake up my body and blood, i would definitely recommend Nawal's massages.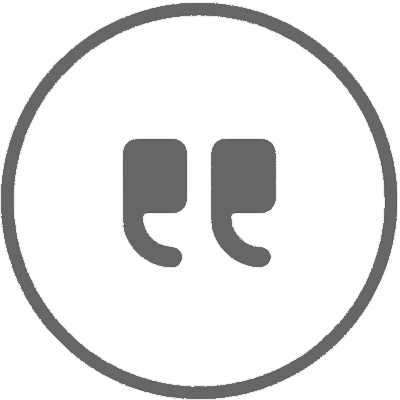 Halimah Abubacker
Best massage I have ever had . This is so addictive once you start having it!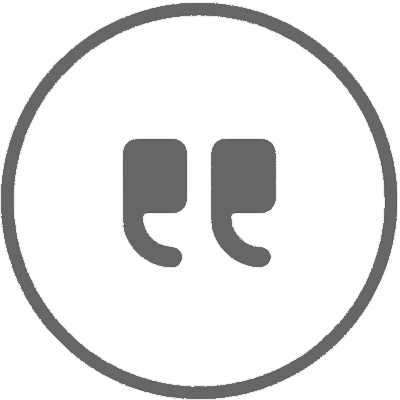 Mr R.Fox
I have been suffering with chronic back and neck pain and have been treated by several Specialist in Harley street with little success.
However having been referred to Beatrice i have undertaken several session of Ayurvedic Yoga Massage and Reflexology, the results have been instant and outstanding.
My Chronic pain conditions have improved and the additional Well-being advice given has been of great use and my improvement is nothing other than remarkable, which has compelled me to write this email of recommendation.
Beatrice is unquestionably knowledgeable and gifted as well as being extremely professional and accommodating.
If you are seeking such services i can strongly recommend you try Beatrice before all others and wish i had been referred to her at an earlier date.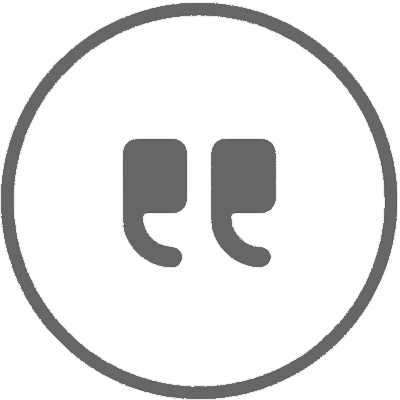 John S.
I've been working with Janet Mantle from Basement 55 Therapies for around 6 weeks now & her partnership Age UK Wirral to improve my range of shoulder movement. After 30 years of weight training also ex-Army & RMR, as well as manual work in employment my shoulder flexibility had reached a point where it was affecting my training & normal functional movements in my daily life. I can highly recommend her massage, either as I have used, to start to regain my flexibility/movement in my shoulders or as a relaxing hour for yourself as part of your weekly health routine, mental or physical, thanks Janet.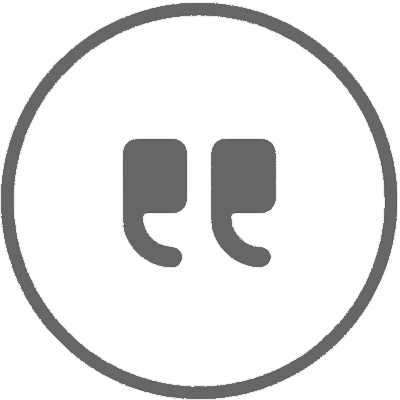 Claire S.
Had a massage today with Janet who has healing hands. She puts you at ease, explains what will happen and tailors it to you. Thoroughly recommended.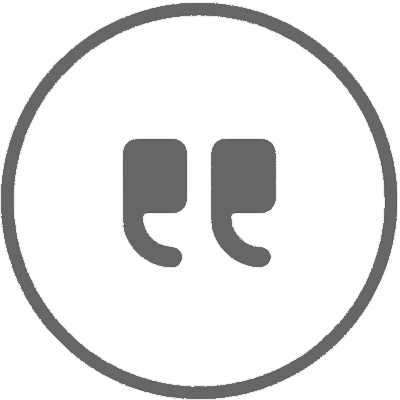 Julie Anne Wright
Just had an Ayurvedic yoga massage from Janet as I am suffering with a painful shoulder and restricted movement. Absolutely superb and I am booked in again in 2 weeks time. Janet had a total understanding of my pain and treated me accordingly. Highly recommended.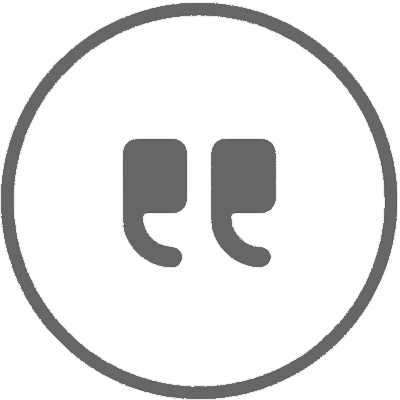 Lucille H.
Nawal is amazing! I noticed significant improvement with my back pain after only one session. Highly recommended!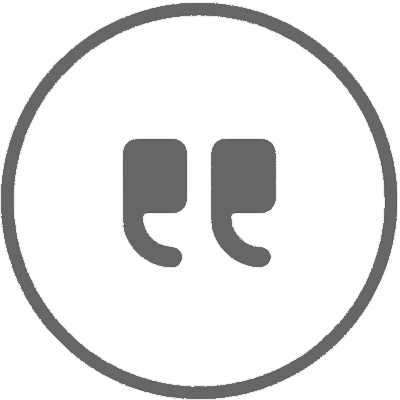 Sam
Musician
After trying various other therapies to relieve pain in my left arm and hand when playing guitar (I am a musician), it wasn't until Emily worked on it that I had a pain free gig! Since then, Emily has helped me massively with my hip and even my breathing capacity. Pretty life changing stuff. Em has an amazing ability to feel into what is needed and help de-stress and heal the body and mind. Five stars from me, highly recommend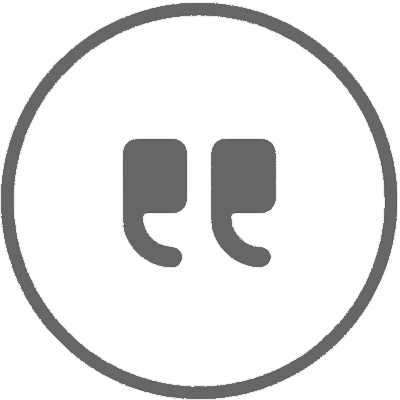 Emma
Singing Teacher
Emily's massage is truly nourishing and healing. She seems to understand my body so well and instinctively knows how to relieve tension, stress and get to the heart of my needs. The techniques she uses obviously come from much training, experience and knowledge of the AYM tradition. I felt relaxed and myself afterwards….and hadn't realised quite how much I needed it. Highly recommended by me!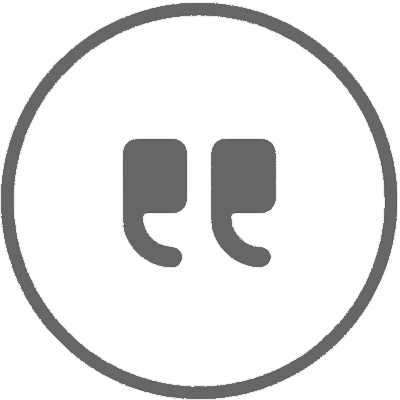 Danusia
I slept really, really well, no restlessness at all. Also, my S.I. joint was completely alleviated –  I started to feel it a teeny bit today – but that is an incredible result and the first time for goodness knows how long that all tension from there has lifted. It gave me hope that over time the area will ease and not something permanent that  I 'just have to get used to', so I will definitely return. 
I honestly felt physically free of any muscular or joint stress, and kept walking around thinking where's the pain gone??
I'm so grateful for your generosity and kindness in how much you gave in the session.  The sound healing is gorgeous too and rippled down into my chakras – heaven ! It's a very personal and sensory experience so I thank you for tuning into my physical and emotional needs and helping me heal.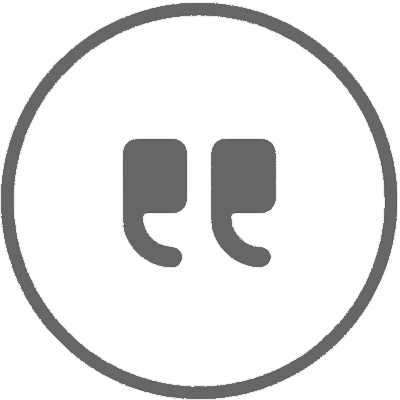 Muriel.S
I had the Ayurvedic Yoga massage and I highly recommend it. Relaxing music and ambience for such a restoring treatment. Basia is lovely and was always making sure I was feeling comfortable. The day after my back pain was gone and I felt full of energy. Thank you, Basia!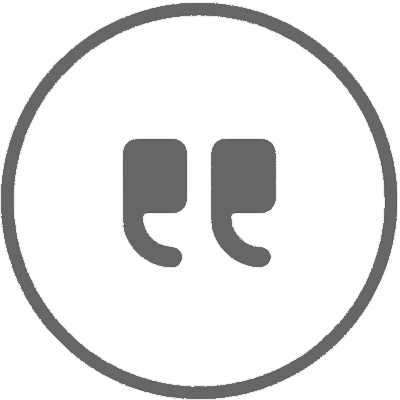 Dzelde 1
Dzelde is absolutely wonderful, couldn't recommend her higher. Very relaxed, I really felt cared for. I'll definitely go back as her level of care is exceptional. I am really happy to have found her.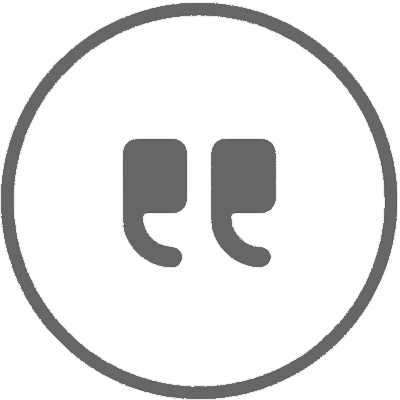 Dzelde 2
I had lovely massage with Dzelde. I prefer strong pressure rather than relaxing and don't mind the pain as want all my knots gone! Dzelde recomended to try Ayurvedic Yoga Massage instead of my usual choice of  deep tissue. Have to say that deep tissue usually doesn't relate to me with relaxing as that associates with something very light and gentle. But not this time. This was the most perfect massage I have had as not even pressure was perfect , but I also could enjoy my massage and even managed to doze off. There was special magic to it. My body feels amazing! My "batteries" feel recharged.Thank you very much! I will definitely be back!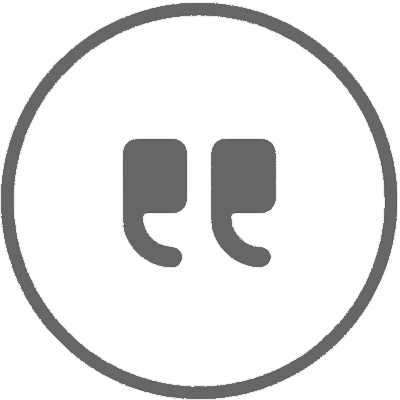 Dzelde 3
This was a really nice, soothing massage by Dzelde. I feel like she really took her time with her approach and appreciated that it was the full hour (vs. other places where the 60 min includes any prep time). The facial massage was wonderful, and I haven't experienced such care and love on my face before!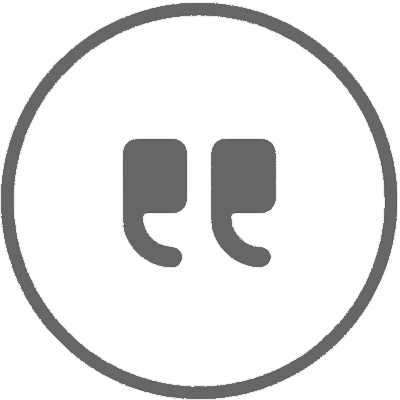 Dzelde 4
I have been twice now and I cannot wait to go back! The best massages of my life! The relaxation, ambiance and the care they take at Mara Holistic therapies is incredible, obviously the cost is great too! HIGHLY recommend!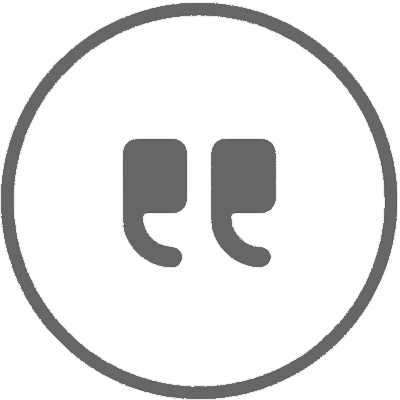 Dzelde 5
Dzelde puts a lot of love in her work and that shines through her treatments and the lovely space she has created. Loved everything about my visit and I will become a regular customer. Great value for money!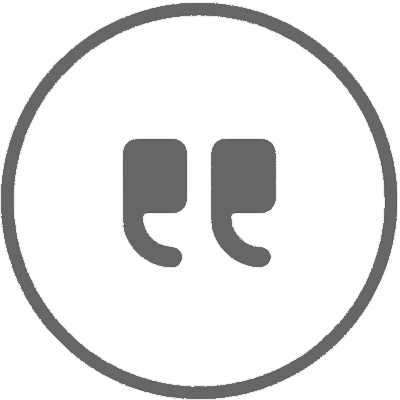 Dzelde 6
Wonderful massage, the therapist made me feel at ease and knew exactly what she was doing. Would definitely go again.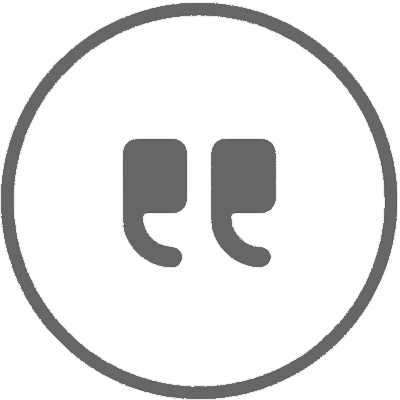 Maria
Architect
I received a great massage from Eleonora. This was my first time that I have experienced Ayurvedic Yoga massage and it was a surprise for me. I had a great connection with Eleonora as she is very professional and seems to love what she does. I would totally go back to her for a massage. Ayurvedic yoga massage is a unique experience to nourish my body and release emotionally. Thank you Eleonora.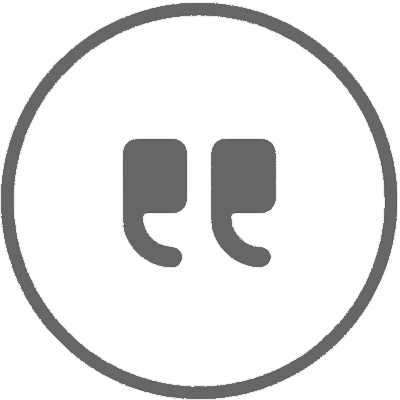 Caterina
Engineer
Eleonora's massage was exceptional and by far the best I had in a long time. She is very professional and passionate about what she does. She understood exactly all my pressure points and how to relieve the stress that I was feeling before the massage. She also gives me an amazing tea straight after.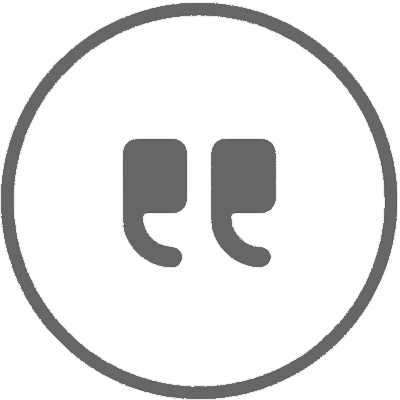 Sara
Stylist
Eleonora gave me a full body massage which I was greatly satisfied with. Her studio was clean and cosy and the environment felt intimate and relaxing. From the very beginning of the massage I could feel my body responding positively and at the end of it I could feel the change and improvement, especially on my shoulders, which are my weakness point. What I liked the most was that she gave each part the same care and took all the time she thought I needed. I would definitely recommend.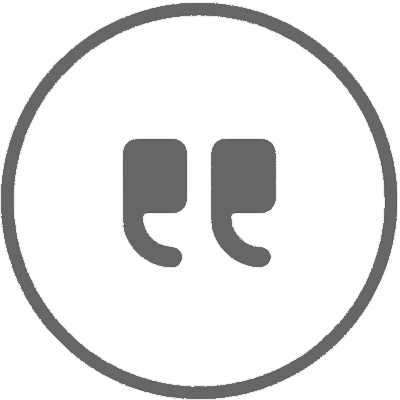 Anon – Despina
I have just received the most amazing massage from Despina. My life is quite challenging at the moment and my body and mind are most definitely feeling it. For the full 90 minutes with Despina I felt nurtured and supported. This time was all about me and I felt that 100%. The massage was tailored to me and intuitively Despina knew exactly what was needed and still checked in with me throughout. After the session I felt totally relaxed and calm . My body feels amazing and I am moving more freely and with no pain. I would wholeheartedly recommend Despina and her massage. It was a magical experience. Thankyou.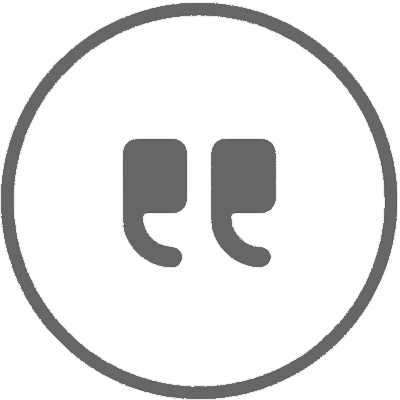 Alex
What a wonderful experience! Becci's welcoming and friendly nature put me at ease even before the massage began. I was slightly worried as I'd never had an Ayurvedic massage before and wasn't so sure that I would be comfortable with this approach.  Becci listened whilst I outlined my problems and then spoke about what she would be doing.  Throughout the session she was reassuring and informative and, despite my previous misgivings and anxiety that I would be uncomfortable and in pain, the massage was wonderful and the time flew by! The aches and pains I had suffered from for months and months were greatly alleviated after my appointment with Becci.  I will certainly book more massages with Becci.  Highly recommended.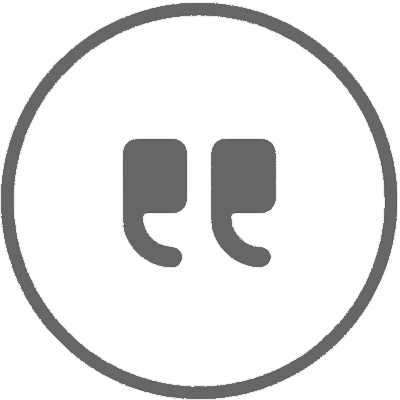 Cheryl
As soon as I walked in I felt relaxed and at ease. The setting is so calming and comforting like a secret retreat from a busy hectic world. The massage was exceptional and the therapist managed to balance the right level of care and professionalism into the whole experience. I  would recommend her with full confidence to anyone.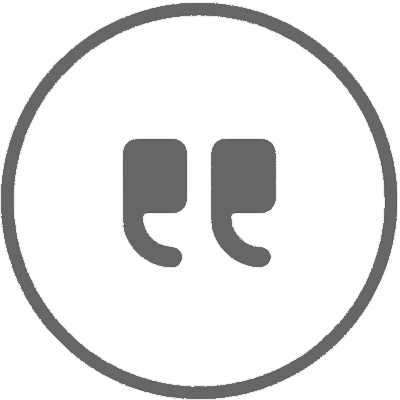 Antonia
After months of working from home, I had started to suffer from shoulder pain on my right hand side. Rebecca gave my back and neck deep attention and managed to really apply pressure to get the knots out of my shoulders and back. The massage was fantastic, the perfect blend of pressure and relaxation. After my massage I felt the tension in my shoulders had eased, I literally felt like a weight had been lifted off my shoulders. I felt energised and refreshed. A wonderful massage, I can't wait to book in with Rebecca again.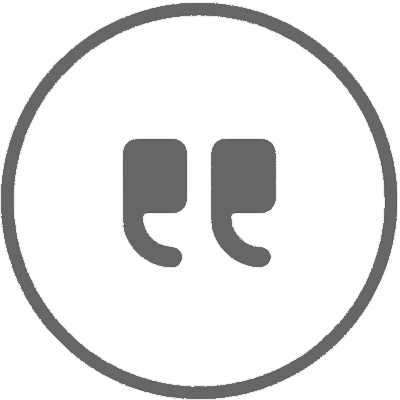 Adrienne
Rebecca is a kind and gentle practitioner who calmed my initial apprehension. She took time to understand what I wanted to get from this session. Her sensitive touch as she explored my problematic muscles was much appreciated. She firmly, but gently, massaged my body manoeuvring me into positions which directly addressed my problems.
All in all, I found her technique helped my body find its balance gently but firmly. I have no hesitation in recommending her.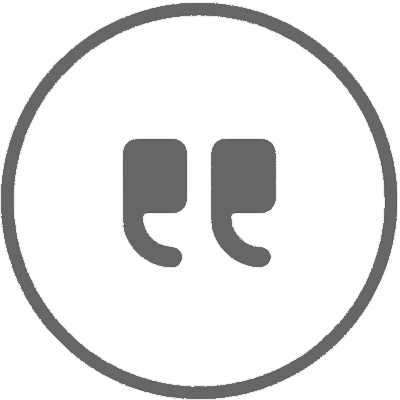 Julia
Yoga Teacher
Emily is a beautifully down to earth and heart in right place type of person, coupled with strength of character and a deep interest in all healing modalities.
I totally recommend Emily for a great Ayurvedic massage. I particularly love the Ayurvedic with  sound bowl massage as I know the depth of the release from the massage will be enhanced with the vibrations from the bowl.
On request, Emily can do the massage at your house so you can go from heated blanket and lovely massage, to your own place of comfort afterwards which can really add to the opportunity to gain the benefits of immune boosting, tension releasing, holistically  balancing body mind and spirit.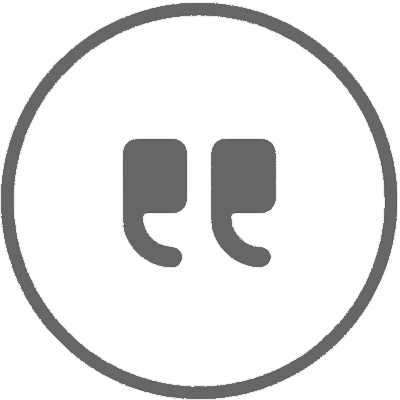 Nazia
Thank you so much for an amazing experience with Ayurvedic Massage! It was fantastic and your energy is amazing. Truly healing hands! I will definitely be booking again and will bring my mum too.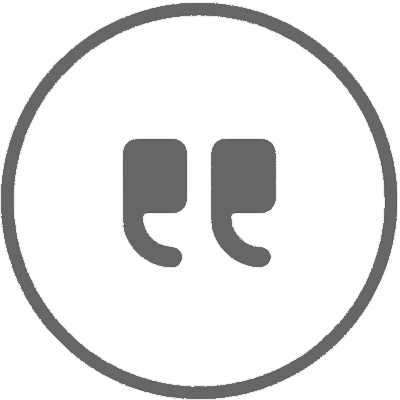 Nikki
I went for my first massage at Sage Studio a week ago, and at the time my biggest concerns were my neck and shoulders. I conveyed this to Sarah, who agreed there was tightness and tension there. After one session, my neck and shoulders feel amazing! So loose and free of pain now!
The entire experience was set in a calming room and the moment I stepped inside I felt peaceful. I was asked what I wanted to achieve from the massage and I wanted to be rejuvenated, but was offered other options also. I felt safe and cared for as Sarah's communication and expertise stretched the stresses away.
I would highly recommend a massage with Sarah and look forward to going back in a few months time!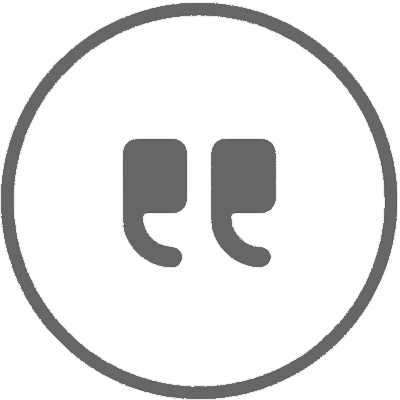 Jo
Thank you again Sarah. It has been lovely meeting you. I feel a lot better than a couple of hours ago! It is exactly the sort of treatment I am looking for and you are doing a great job."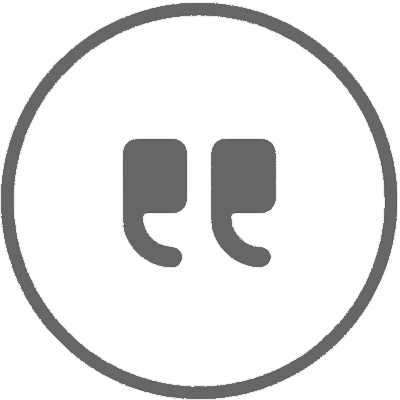 Lauras Testimonial
Lovely, relaxing massage in calm surroundings. Sarah was friendly and welcoming and adapted the products used and areas of focus to my mood/requirements.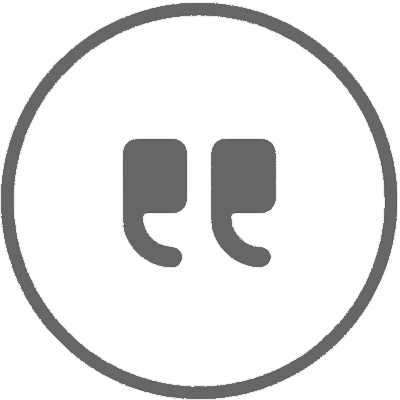 Island Soul Yoga
Sarah's massages are the perfect antidote for busy modern life.
Her attentive and sensitive touch always manages to find the spots that require some pressure. She seamlessly flows to these places in a gradual way, helping you stay relaxed as she works into them.
Throughout the whole treatment I always feel completely supported and held by Sarah's confident touch. She knows when to apply more pressure and equally when to ease off. She also asks what I want for the treatment and really applies this. Whether it's to be more relaxed, energised or work in a physically remedial way, Sarah does a great job of redirecting the format of the session. The combination of deep tissue massage, pressure point work and assisted stretches leaves me feeling so balanced and recentred by the end, it really is a holistic treatment that brings the whole self together. Don't wait any longer, get booked in and gift yourself some time to pause and rejuvenate with Sarah!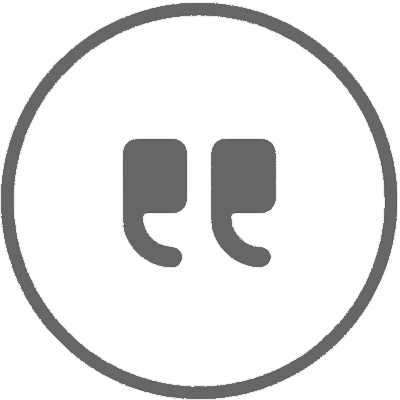 Marie's Testimonial
I recently visited Sarah for an Ayurvedic Yoga Massage and I would highly recommend her to anyone. Sarah was very calming and completely put me at ease. She was able to focus on specific troublesome areas which has really helped. I will definitely be returning.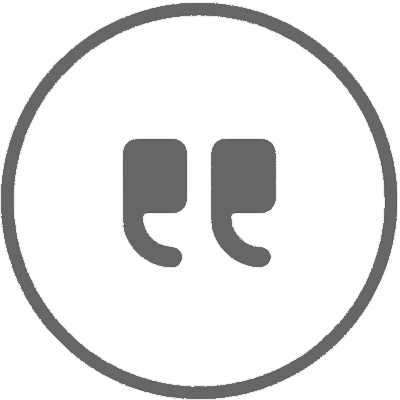 Marita, Level 5 Therapist
Despina is a very inspiring teacher, she has knowledge, experience, intuition, she makes you feel comfortable, she is caring and she knows how to deliver an effective training and massage. She has the patience to explain the simplest things, her teaching techniques makes you aware of your body, your posture and how to be comfortable and confident with what you do. The whole journey of AYM is a transformative experience, and it is a well established community, very worth the investment of your time and effort.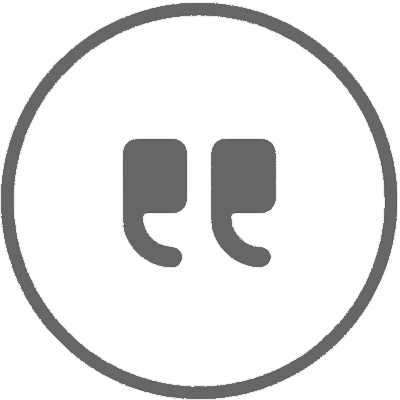 Sarah Level 4 Therapist
Before COVID I was working in events and entertainment, mid lockdown I knew that I needed a change in work options for two reasons, less stress and more work potential. I have always wanted to complete a massage course and be able to feel confident with what I was doing. What style of massage was a question that kept coming up for me. I had researched courses available during our exit of first lockdown and I thank the universe everyday for guiding me to Ayurvedic Yoga Massage, AYM. I signed up for a course in London and was advised due to COVID it would not be going ahead but that there was an online introduction to the training that I could do and then when lockdown eased I could complete the practical side of the course. I suddenly became excited, I had also gone to Despina to receive a massage just to make sure it was the right style for me to learn and what Despina was like, if I would enjoy learning from her as a teacher.
The massage itself was incredible, Despina is full of wisdom and kindness. I felt my muscles releasing tension almost instantly.
I completed the online introduction training and it was informative and at a perfect pace to take in all the information. In April 2021 when we were able to resume in person classes, I attended level 1 – 4 and from the moment we started I was hooked. Despina carefully explains and demonstrates each part of the sequences and the reason behind each movement. Her guidance through the techniques and corrections are easy to understand and the way Despina helps you adjust not only the technique but also your positioning is amazing. This helps you as a therapist not to over strain and makes everything feel more natural.
I enjoyed this course so much it has sparked me to progress in my learning of Ayurvedic Yoga Massage and continue under the tuition and guidance of Despina and AYM UK. I would recommend anyone interested in learning massage, anyone who is caring for someone and wants to give them extra support and healing, anyone who just wants to learn some techniques for self massage and anyone interested in turning to a holistic career.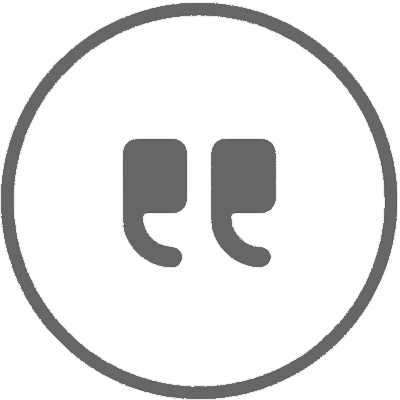 Despina
AYM UK Founder
As an Ayurvedic Yoga Massage practitioner for 10 years, and assistant teacher/teacher for 7 years, I have received a lot of AYM treatments. Eleonora has a nurturing touch that immediately put me at ease. She understands the body intuitively, so I could "be in the zone" during my treatment, rather than having to think, or give any feedback in terms of where to work, or regarding the pressure and intensity of the treatment. Her touch was strong (when it needed to be) without losing the all-important nurturing element, so the treatment was thoroughly effective,  body and mind. Eleonora is also a keen and interested student, as we all should be, so she is knowledgeable about the body. All I need in a therapist! Very highly recommended, you will most definitely not regret booking a treatment with her!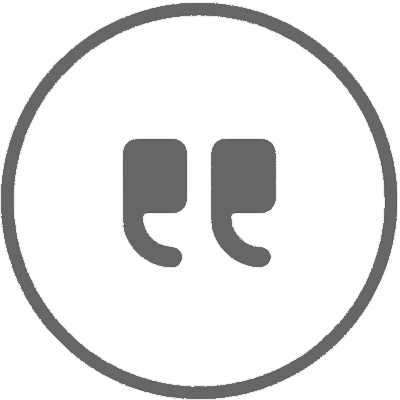 Amy's testimonial by Natasha
The massage I had with Amy was out of this world. Her technique was amazing and genuinely felt like I had a new back the next day (having suffered from knots in my back previously) I would urge people to receive this type of massage, it was truly amazing. Thank you Amy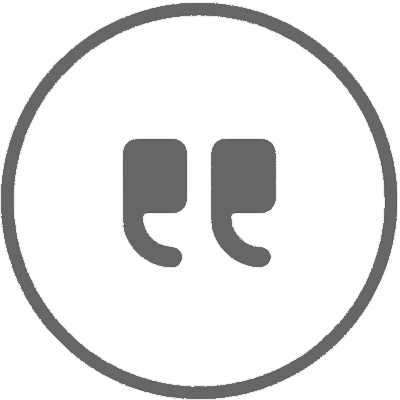 Danielle
Not having experienced Ayurvedic Yoga Massage before I didn't really know what to expect… But 'Wow' it was incredible. I loved the variety of movements, strokes and manipulations. Amy gave me everything my body was craving and more, tailoring the treatment to my needs felt so special. It was such a wonderful experience; I felt stretched, nourished and relaxed – such bliss. Amy is brilliant therapist and I can't recommend her enough!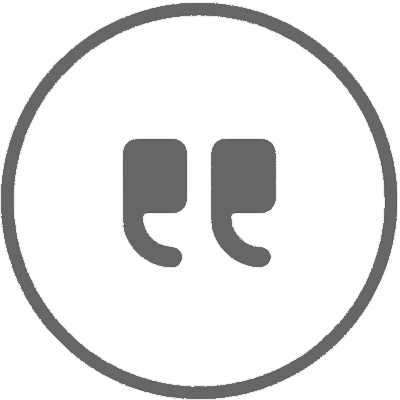 Kelly
The treatment was fantastic, Amy is excellent and professional. I felt calm and relaxed and afterwards I felt rejuvenated and de-stressed . I would recommend to Amy anybody.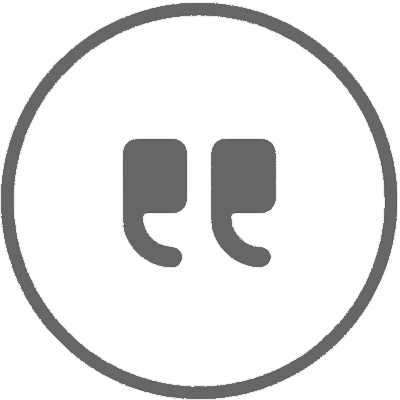 Kerri
Thank you for a wonderful massage experience, Amy. The Ayurvedic method was a different and truly holistic approach. I look forward to many more sessions with you.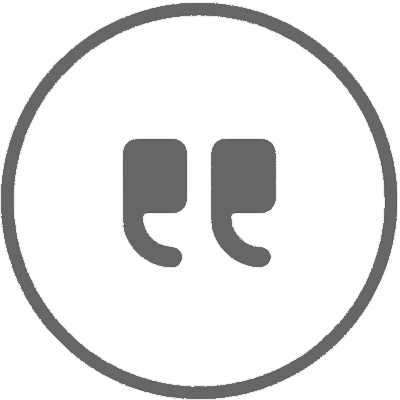 margaret
I had a wonderful back and shoulder message from Alison. We discussed how my back and shoulders felt knotted and tight and what the massage would entail together with the products she would use. She has a firm touch and was able to pin point the knots. By the end of it I felt really relaxed and knot free. Highly recommended.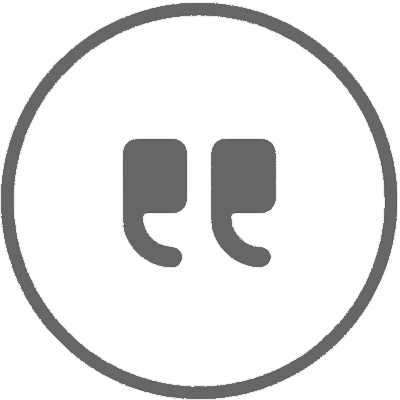 Debra
I have known Alison for several year's and been fortunate to benefit from her calming breathing sessions and wonderful gong baths. As lifelong insomniac, I still use her breathing techniques to focus and help clear my mind before sleep.
Recently Alison came to my home to give me a back and shoulder massage. I had been feeling some aches and tightness in lower back and left shoulder. She brought all her equipment and oils and set up very efficiently. She was very reassuring, explaining what she was going to do and even incorporated some breathing practice at the start, win win for me!
Using the oils as well as powder gave two very different experiences, but I have to say this was wonderful and I loved the more  textured massaging with the powder. The shoulder treatment and just right amount of pressure almost instantly relieved the tightness. Alison did some great massage on my lower back, concentrating on outer hips and this was so relaxing and eased the aches I had considerably.
This was a wonderful experience Alison thank you, and I'm looking forward to further treatments and would highly recommend you to my family and friends.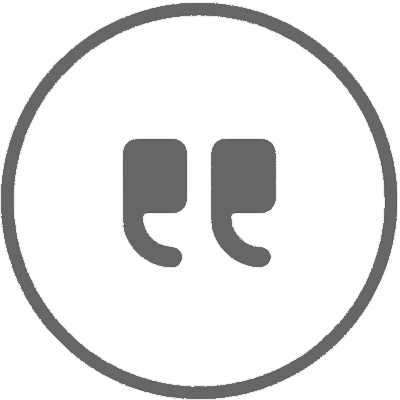 Alison
Alison gave me a back, arm and abdominal massage which left me with a sense of wellbeing that lasted several days.
The massage was firm and positive. It was the first time I had had a belly massage and I enjoyed it. I am looking forward to my next one.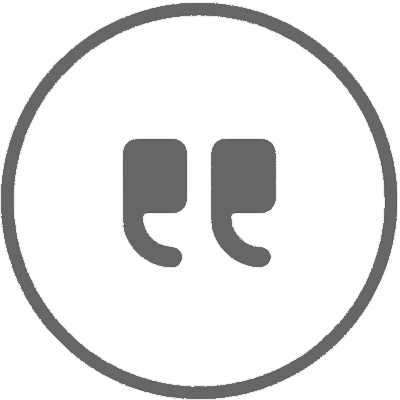 Claudio
I came to Avelino after many years of pain and discomfort around my back, neck and shoulders. He was able to help me feel more aligned, with less pain, and more comfortable. I strongly recommend him. He cares about people, and ensures that he is doing all he can to help you feel better.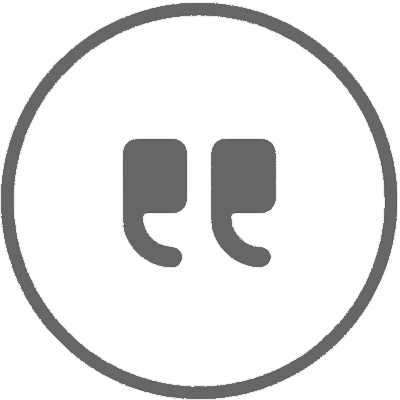 Alison
I woke up this morning and I haven't got any pain! You've also made me feel good about my body image, my body feels toned, I love how my skin feels, I'm feeling marvelous and less self conscious. I can't thank you enough Jules for what you've done for me! You have definitely got healing hands (and feet!), ABSOLUTELY FANTASTIC.
(Alison suffers from a bulging disk in her low back/sacrum area, which is pressing on her nerve root, so is usually in constant pain).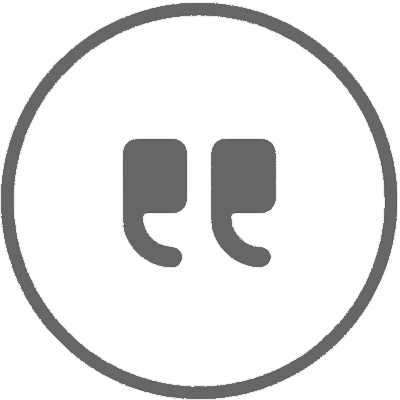 Anon
Oh my, where do I start!…The beautiful room set up, the light, the candles, the aura was incredible. So relaxing!
I couldn't recommend Gaby enough, she knows exactly how to calm the body down, get rid of those aches and pains. The aura was incredible and i left with a total body rest! Perfect pressure where needed, I cannot wait for my next appointment! Thank you Gaby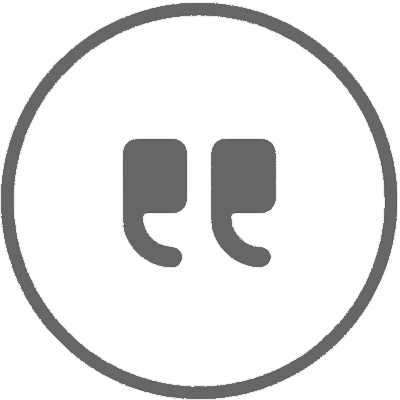 Gaby
Today I had my third massage treatment with Gaby and I never want them to end. She is full of joy and intuition. Her hands always find the troubled spots and she somehow knows when to push me a little bit further and when to ease the pressure.
Today I felt bloated, low energy and wasn't even feeling ready to receive a massage. After the treatment I feel relaxed, full of love  and ready to enjoy my evening.
Request the double kneading on your shoulders, it's the best!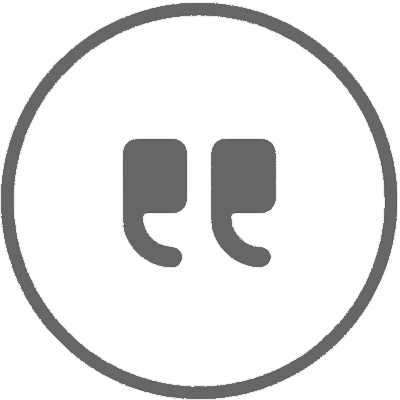 Jackie
I had a great back, shoulder & neck yoga massage with Alison at her home recently. Having previously had an uncomfortable sports massage I wasn't really sure if this was going to be for me. I can now happily say it definitely was, with the use of powder combined with oil not only did my muscles feel more relaxed but my skin felt great too.
Knowing I was a little nervous about the intensity of pressure that would be applied Ali went to great lengths explaining the process and continually asked throughout the session if I was happy or could she change anything.
Her room was really light and airey plus the yoga music in the background made it a really relaxing and enjoyable experience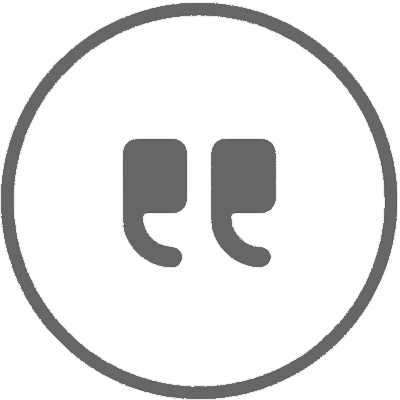 Jim
Joanna has exceptional knowledge and touch when giving massage. She is fully present and very intuitive
and knows how to help release knots and tension in the body. I have tried many massage therapists over
the years and I put Joanna up there with the best. Highly recommended.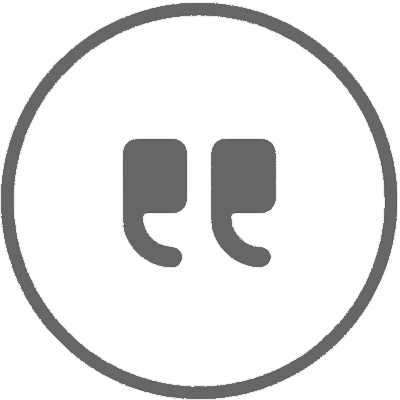 Ashley
Always have a very positive experience with Joanna. I've had a range of treatments from her and plan on
going back regularly. She is very knowledgeable about the body and how it works together with the mind
– providing a holistic experience that I really feel is lacking in more physical/sports centred massages. She
often checks in with how I am feeling and gives me plenty of time to come back into the space after
treatment. I always feel welcome when I return and can tell that she really enjoys treating her clients.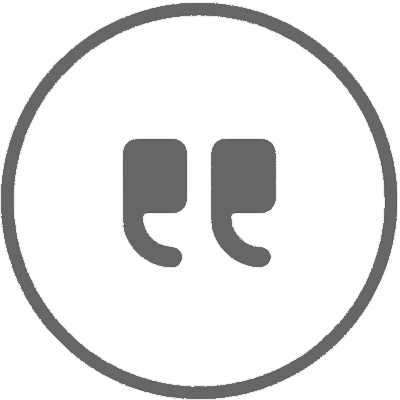 Danielle
'The most intuitive and gifted massage therapist you will find. She always knows exactly what my body needs and leaves me feeling nourished and nurtured. She is strong, knowledgable and a very lovely kind soul too!'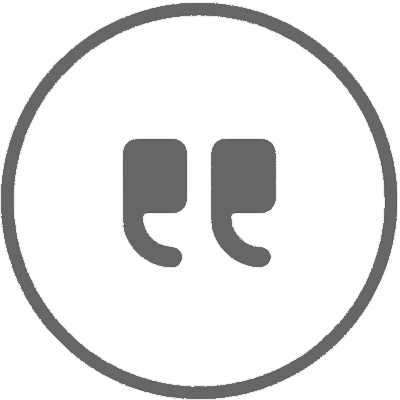 Maria
What Joanna offers is not just a massage but an experience! Starting from creating a little oasis in your own home, the way she holds the space for you, these divinely aromatic oils she makes and the massage itself which is nothing I have ever experienced before! She is fully present and it can be felt. There is such a tremendous amount of care in her touch and the assisted yoga stretches make you feel a new level of openness and lightness – you feel renewed!
She also encourages you to set an intention before the treatment and to work with an affirmation. This isn't just any massage and she is a true blessing!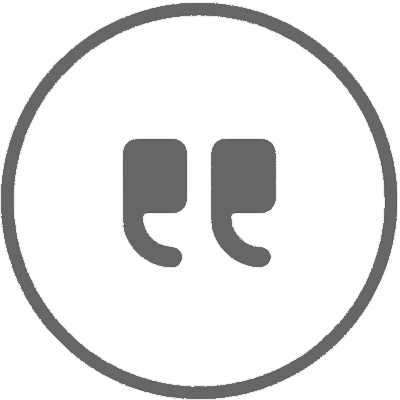 Alfred
It was my first experience of Ayurvedic Yoga Massage with Joanna and it was sensational. I felt nurtured and held from the moment the session started and this feeling carried through after the massage finished. The ways in which she slowly and consciously relaxed me deeper and deeper into the massage helped me access parts of feeling that I didn't know existed, all in a positive way. My body surrendered to her touch subconsciously knowing she was guiding me to health. I have received many massages in my life and none has touched my body and soul as deeply and healthily as Joanna has.
Thank you Joanna and thank you life for this experience.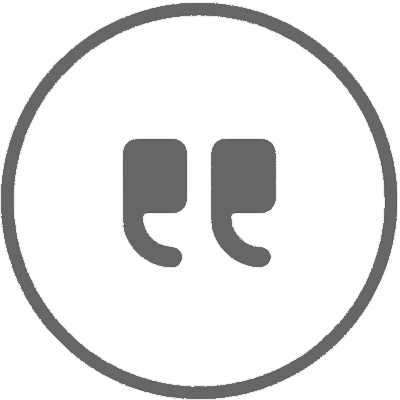 Katie Jeremiah
"This was my 1st ever AYM massage and it was incredible! I've had traditional massages before but never have I felt so relaxed and emotionally lifted during and after a treatment. This has left me feeling so much more supple and calm with less aches than before. Vicky is super intuitive and professional, I would highly recommend her to anyone wanting to sooth away their aches/tension or for some relaxation time. Safe to say I am officially an Ayurvedic convert and am looking forward to my next session!"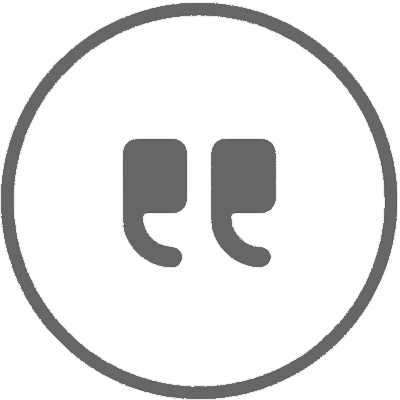 Mel B
"Absolutely brilliant! Having had various types of massage at different places, I have been searching for one that successfully eases my back and neck pain. No need to search any further – the Ayurvedic Yoga massage from Vikki is amazing. My pain level significantly decreased and it left me feeling both emotionally and physically relaxed. I will definitely be a regular customer."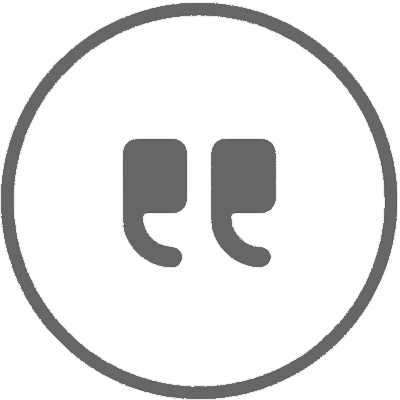 Samantha Burrows
"Wow! The best massage I have EVER had! Vikki is amazing, she was very informative and intuitive throughout the appointment. I felt so relaxed after, like a weight had been lifted off my shoulders, literally! The next day I woke up feeling completely aligned, without tension and feeling stronger than I have in a long time. Thank you so much Vikki, I am officially an Ayurverdic yoga massage convert and I already can't wait for another appointment!"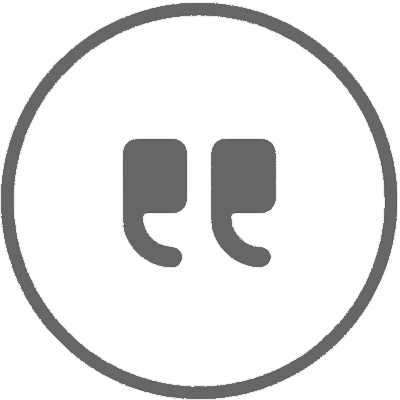 Dylan Hall
"Amazing. As someone with a notoriously bad back after years of playing rugby and office working, and more recently sore legs from cycling and running, it's safe to say I always feel like I need a massage. I've had all sorts from Deep tissue, sports massages but the Ayurvedic Yoga Massage by Vikki was awesome. I felt the difference after just one massage. Usually I am looking to book in again very soon after receiving a massage. Not only did it help with the pains I was having but I left a lot more flexible and relaxed. Having been back on numerous occasions, I won't be booking anywhere else in the future. If I could give more than 5 stars I would."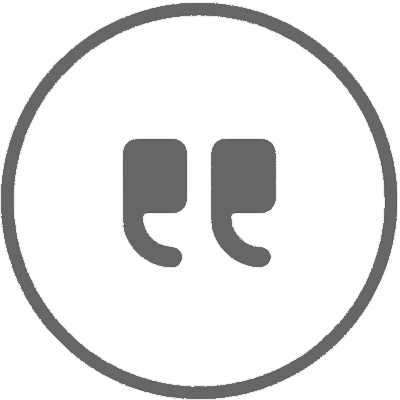 Jaqueline Lawrence
Despina,
Just wanted to let you know I've been getting some amazing feedback from people saying it's the best they've ever felt in their body and that they never experienced anything like it before! I haven't properly been charging yet, though people have been giving me money even when I haven't asked for it, but I do feel ready to begin charging now. Anyway I was massaging a pal from my reflexology course last night and she said she wants to rebook in 2 weeks as a paying client and to have regular treatments with me, I'm over the moon, this is such a big milestone for me. Thank you so so much for everything, you have changed my life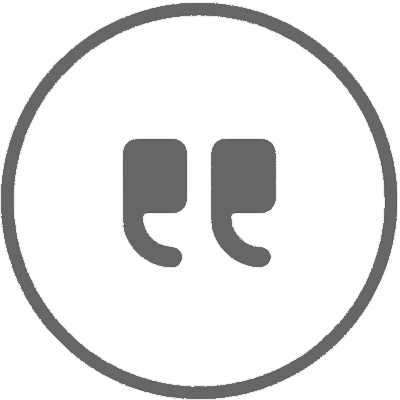 Joseph
Massage with Sophie. Very accommodating to my needs. Listened a lot, and was adaptive. Very generous with her energy, and knowledgable about bodies. You the best!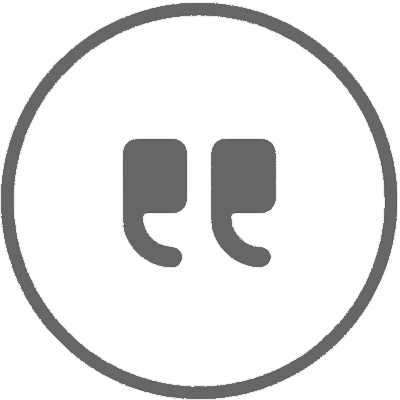 Eric
Eric, not sleeping well and having pain in his back:
"I went to bed really relaxed last night! I slept wonderfully and I'm also sitting behind the computer now with an improved posture. THANKS!!!!"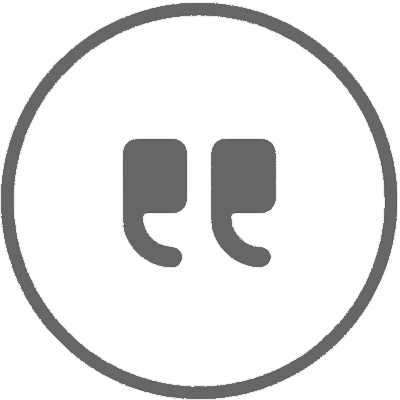 Eleonora Usseglio Prinsi, Level 5 Therapist
"Training with Despina has been a blessing. She is knowledgeable and created an amazing community of therapists always ready to support each other. The Ayurvedic Yoga Massage technique is truly appreciated by clients and incredibly adaptable to each body and different needs. I couldn't be more proud of being part of the AYM family."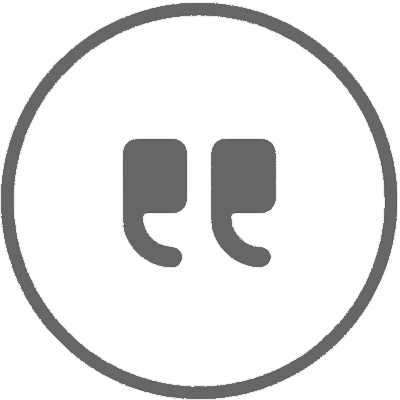 T.Cavill
'Following an accident causing a severe fracture of the head of the humerus, Avelino has been instrumental in me gaining more mobility that expected by the orthopaedic clinic and also in reducing the discomfort and tightness in the muscles of my upper arm. His positive attitude and friendly demeanour instils a confidence that the maximum possible can be achieved.'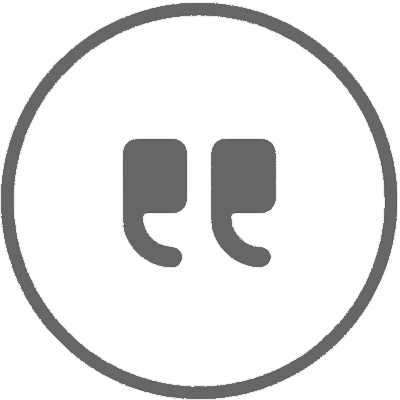 A. Bossingham
After a shoulder injury, I had 5 months of physio, but I hadn't fully recovered full range of movement and become pain free. A friend recommended Avelino, and 6 treatments later, through massage and manipulation, I am no longer in any pain, I have regained full range of movement. And sleep much better. I had full confidence that he could resolve this for me and he did. He has always been courteous, friendly and thoroughly professional. He also gave me some nutritional hints too.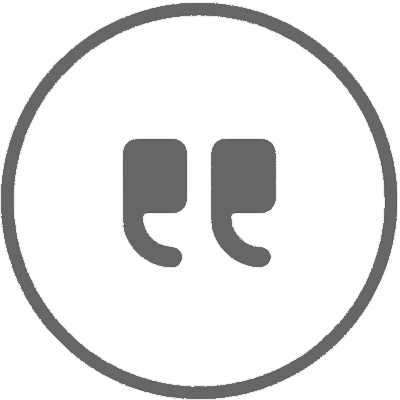 Jill Blandford
'I have just returned from completing my level 5 AYM with Despina on Chios. It hard to put into words how wonderful the experience was for me. Firstly, it was so nourishing to be by the sea and enjoy the Greek sunshine. Every day started with some wonderfully energising yoga sessions:
6.-7.30am – Ashtanga, 7.30-9 yoga flow outside. These are not compulsory & I tended to do the yoga flow most days as I felt it really benefitted the massage positions we take up when giving treatments.
All meals are prepared & eaten together outside. This is a learning experience in itself as Despina shares her know-how about how to produce such tasty vegan food with local produce. Despina goes out of her way to accommodate all preferences. The olive oil, lemons, tomatoes & olives are wonderful! The course is vegan & I feel it is important to respect this when on the course. You will certainly return feeling healthy!
The massage course itself is very thorough, enjoyable & experiential. I was repeating techniques from levels 1-4 which was so beneficial for me to deepen my knowledge of how & where tension & stress can build in the body and how these AYM techniques are so effective to release. It really is the most wonderfully relaxing & therapeutic treatment on all levels. We also had the opportunity to watch some case studies, prepare bespoke plans for treatments & practise on some locals!
In the middle of the 10 day course, we had two days off to go sight-seeing, spend time on stunning beaches, swim in the turquoise sea and eat in tavernas whilst watching the sun set. I though I had died & gone to heaven!
I have returned completely refreshed and committed to developing my skills as AYM therapist. Despina not only teaches us practical skills & techniques but also inspires us to become conscious healers. I feel truly blessed that AYM is on my path.
I cannot recommend this course highly enough'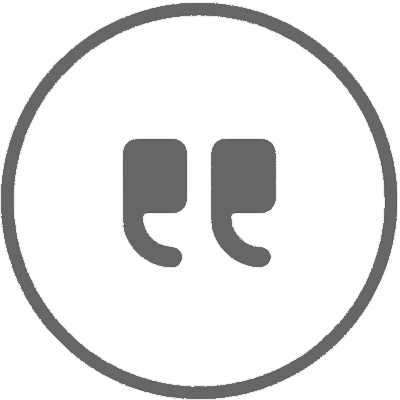 Hannah
I saw Jacqueline for an Ayurvedic massage treatment and it was complete bliss, time stood still. She's clearly a highly skilled and knowledgeable therapist who had keen insight into the sources of any aches and pains I've been dealing with and knew just which areas of the body needed work. Her warm friendly nature made her really easy to talk to while also making me feel assured that I was in the hands of a professional. From the beginning she took the time to make sure I felt comfortable and to understand me and my needs. She really listens and provides a personalised treatment to fit your concerns. Throughout she was extremely attentive, with time and pressure adapted to suit areas of my body, and created a calm, peacefully quiet atmosphere as I relaxed and meditated on the experience. The room felt lovely and comfortable and the temperature was perfect, as were the herbal powder and oil which also smelt and felt beautiful. Jacqueline's exceptional knowledge and aftercare advice left me feeling nurtured and looked after. I felt she truly cared about ensuring her clients receive the best possible treatment and I left feeling restored and untroubled, like an actual weight had been lifted as I floated off down the street. I slept well that night too which is amazing as someone who struggles (to put it lightly) with sleep. I don't think the word massage truly does justice to this treatment, it's a whole holisitic experience carried out by a highly skilled practitioner which left me feeling totally relaxed and balanced in both body and mind. Would wholeheartedly recommend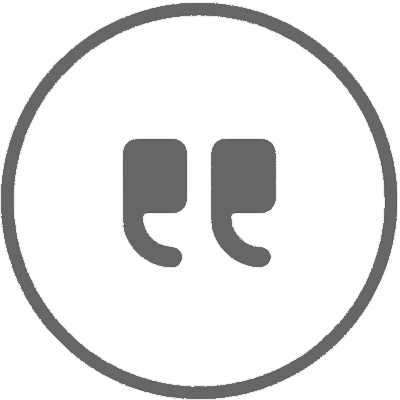 Jess
I would 100% recommend Jacqueline! Her calm and nurturing nature made me feel instantly as ease when I arrived for my treatment. She was very knowledgeable about Ayurvedic Yoga Massage and helped me to understand what to expect from the treatment beforehand. The relaxed but professional way she went about this and the safe space that she created made me feel completely at ease, as sometimes I personally feel quite vulnerable initially when I try a therapy that is new to me. I got the sense that she has something that can't be taught – she is intuitive and empathetic in the way that she works. I felt that Jacqueline really listened to me when I spoke to her about my stress levels and the trouble I was having with my back, and she communicated with me throughout the treatment to see which techniques were useful to me and to determine when the stretches were right for me. During the treatment I felt very joyful (- I even started laughing at one point!) and floated home on a cloud afterwards. I felt amazing the following day and in the days that followed I noticed a real easing in my physical symptoms such as the pain and tension in my upper back and shoulders and I also noticed a huge improvement in my mood. Thanks very much Jacqueline, I can't wait to come back for another treatment soon!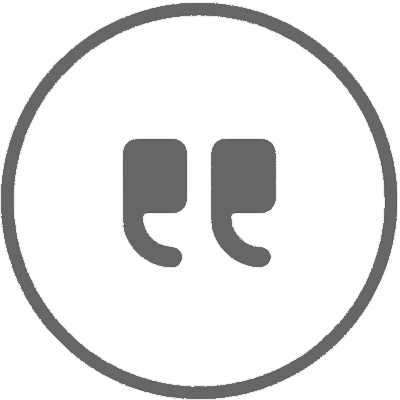 Anna
I had never had this type of massage before so did not know what to expect, but Jacqueline explained everything thoroughly before we started. Her calm approach helped me feel comfortable and relaxed. The treatment was fantastic, like nothing I've ever had before. I felt more connected to my body and achieved a deep sense of relaxation. The whole experience felt soothing and nurturing, and by the end of the treatment I felt a deeper connection to my body and senses. For anyone looking to improve their health and well-being, I would encourage you to try this treatment and therapist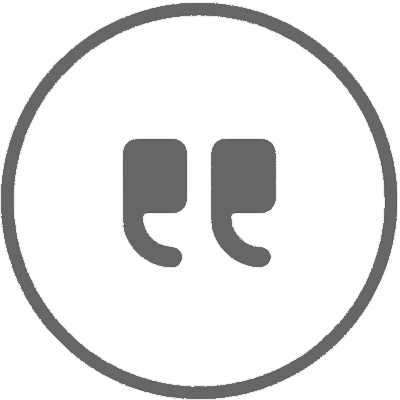 Lauryn
I went to Jacqueline having had massages before however this massage was like none other I've ever experienced before. While the massage and the surroundings were very relaxing I didn't feel drained and out of body afterwards which is how I have felt with other treatments I've had in the past. I felt energised and more connected to my body than ever before.
I had discussed my issues with Jacqueline and they listened to my concerns and suggested some moves that we could do to help alleviate the pain in my wrist and the tension in my jaw and shoulders. All of the moves helped me a great deal and I am still feeling the effects of it weeks later. I would definitely recommend Jacqueline for treatments and I have been doing so my friends and family. I will hopefully be back again to have another beautiful experience soon. Jacqueline's is so intuitive and nurturing she is just the perfect person to have a massage with.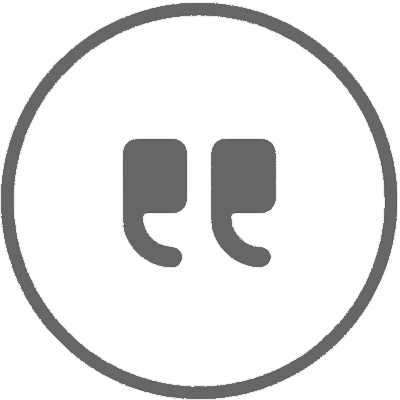 Shaneen
I had a wonderfully relaxing and therapeutic massage with Jacqueline. I completed a health questionnaire and highlighted all of the areas I would like Jacqueline to address and she made sure to mention it in my consultation with her and to address those areas in the massage. She used a wonderful amount of pressure but was gentle in her movements and transitions. I felt safe and able to relax fully with her. I enjoyed the whole treatment and felt deeply nurtured throughout. I felt the benefits of the massage the following day when I noticed my muscles and joints felt more flexible and mobile. I realised how beneficial regular AYM massages are – especially with such a knowledgeable and empathetic therapist. I would recommend Jacqueline to anyone wanting to find a therapist who can provide a relaxing and therapeutic environment and treatment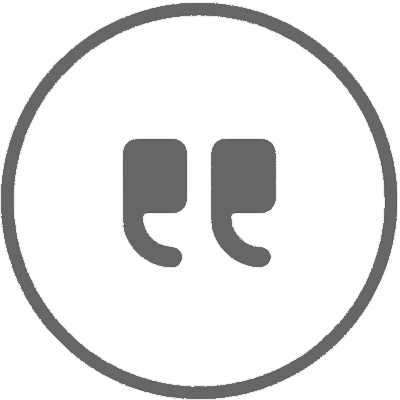 Julie, Anon
I was having lower back/ hip problems and I was in a lot of pain at the time, this was causing me to limp. I was made to feel welcome when I arrived. The treatment was tailored to my needs and carried out in a tentative and professional way. After the massage I was in a lot less pain and the following day I only felt a twinge in my back with no pain in my hip and I could move freely again. Excellent massage, would definitely recommend.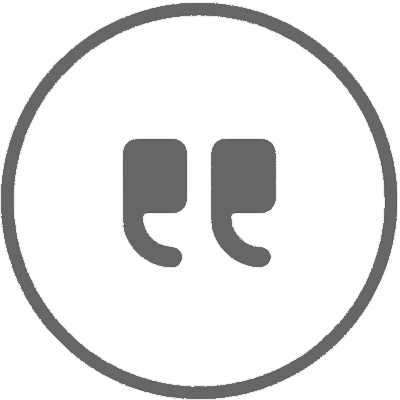 Leela, Model
Jacqueline is very attentive and welcoming, always offering something to drink when you walk in. She goes to great lengths in making sure I am comfortable and warm enough. With each visit you know she's listened to your needs and comfort levels as there are little changes to the room. I particularly feel more relaxed with low lighting as I have sensitive eyes which she always makes sure to have. She offers soft cushions and pillows for under the knees, ankles etc. which I love. There's always soothing music and the lovely smell of essential oils wafting through the air. You really do feel transported into a magical world of relaxation. Jacqueline always checks if the pressure is OK obliges if you need more or less. I always feel like a relaxed goddess afterwards! I'd definitely recommend Jacqueline as a massage therapist 100%.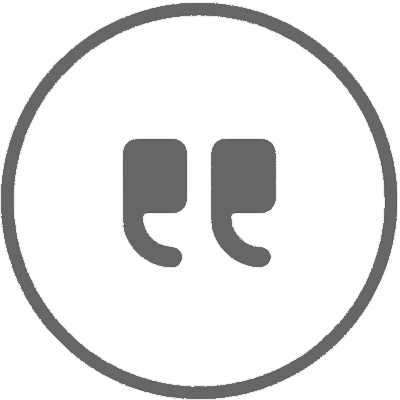 Shannen
I've been for massages before but this felt so thorough- physically, spiritually and mentally. Jacqueline is so caring in her approach to massage and I felt so comforted and nourished throughout and after the session. She used pressure point holds which really helped me with specific pains in my forearms, neck, back and shoulders. Jacqueline is so knowledgeable on Ayurvedic Yoga Massage and the body and I enjoyed hearing about specific nuggets of this. I'm under a lot of stress as I have an intense job and this experience was just so wonderful. I would 100% recommend Jacqueline as an Ayurvedic yoga masseuse and I'm eager to book another session with her soon.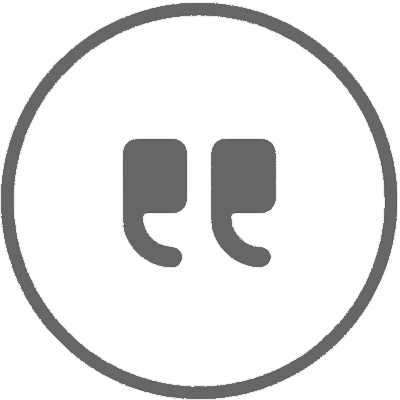 Alison, Yoga teacher and AYM therapist
Aym with Jacqueline left me feeling completely rested & relaxed – Just what was needed after a busy week for both my mind and body. The use of powder combined with the oil not only did my muscles feel more relaxed but my skin felt great too.  The treatment held a place of calm & peacefulness that provided the escape that we all need from time to time. I would certainly recommend a treatment with Jacqueline.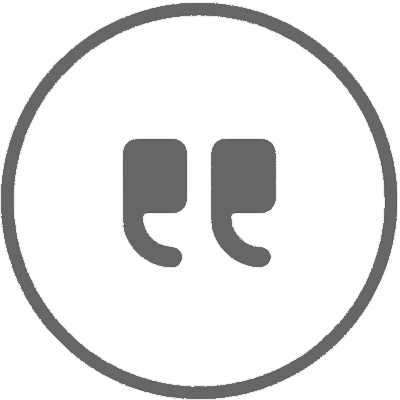 Hannah S
Jacqueline is a very professional and attentive therapist. Today I received the Ayurvedic yoga massage from Jacqueline. This is the first time I've ever had this treatment. I was struggling with tension in my upper back muscles and lower back pain. Jacqueline gave the perfect pressure and showed great attention to detail in making sure the environment felt relaxing using relaxing aromas in the back ground etc. Jacqueline also used stretches on some of these stretches I instantly felt relief in my problematic areas. After the treatment Jacqueline gave great aftercare and my shoulder blades already felt so much looser and more open than they did before. I would highly recommend this treatment and Jacqueline, it is very relaxing and Jacqueline has a great caring and holistic nature.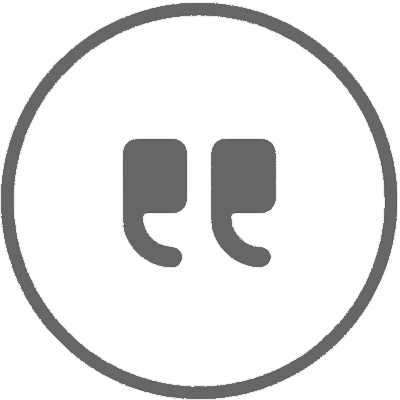 Mena
I was honored to receive an Ayurvedic massage from the beautiful soul, Amber. At the time it was an amazing experience, I felt energies shift in my body and pain being released and actually leaving my body. By the time Amber had finished, I knew that there had been a major shift in my energies but nothing prepared me for the beautiful gift this shift gave me.
On leaving Amber's home I had a strong feeling that I should visit my mother. She and I had been estranged for several years and despite previous attempts to heal this rift we had not been very successful. To be honest, I also had a deep resistance to visiting her, maybe fear of further rejection I am not sure but whatever it was it stopped me from reaching out to her despite encouragement to do so from my own son. But after visiting with Amber I felt much stronger and was desperate to see my mum again, the fear of rejection was less powerful than my need to reconnect with her. So while the feeling was strong I went straight to my mum's house. Not only did she welcome me in but within minutes we were chatting and bantering as we did so long ago. I have missed that connection, I love my mum. I ended up staying with her for a few days. We slept together, we chatted away into the night, we laughed together, ate together, and cried together watching sad movies.  I can only put this change down to the amazing gift Amber gave me that morning. The fear was gone and I was left with overpowering unconditional love. I am so happy that I visited with Amber that day, whilst the massage itself was stimulating and healing what superseded that is the blessing of shifting old negative energies and resentment, allowing me to find peace with my mum again.
No words, no amount of money, nothing could repay Amber for what she gave me that day. She gave me back my mum, she removed the negative energies that kept me in my ego, refusing to allow me to reach out to her from a place of unconditional love.
Amber's loving healing energy is so powerful in such a peaceful and quiet way, without her I would not have my mum in my life, this I fully believe. I will forever be grateful to you Amber and I pray we stay close for the rest of our incarnation.
More love and light than you could ever dream possible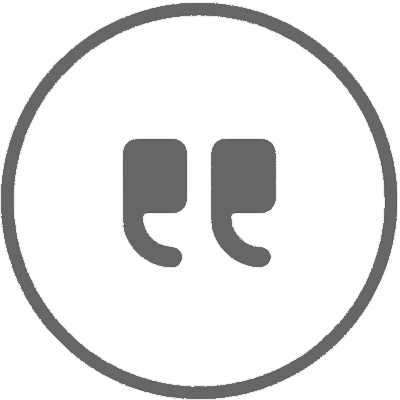 Josh
A powerful experience with an amazing therapist. My first encounter with Ayurvedic  Yoga Massage, now i'm a convert. Great technique and beautiful energy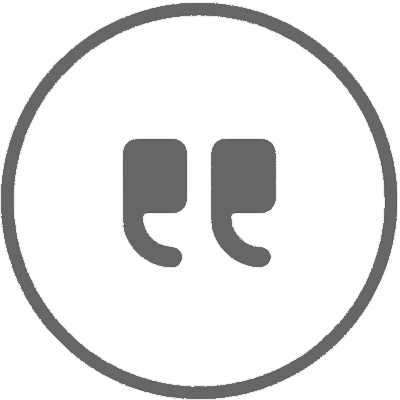 Deena
Amber, thank you so much for the massage yesterday. Apart from easing some of my long-standing hip pain, you loosened so much of the tension in my jaw, neck, and shoulders that last night for the first time in months, i slept like a baby without grinding my teeth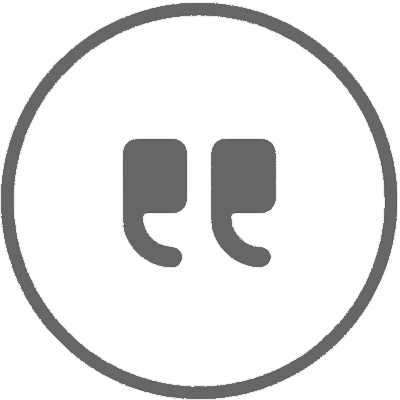 Aysen
Amber, i can not describe how much of an amazing masseuse you are. I've had many different massages from different people… i can't even compare yours to theirs. You really know where and what to do. I had the most wonderful massage and still feel so good. I cant wait to see you next time……. I can't thank you enough (especially going through my grieving) for how relaxed my body became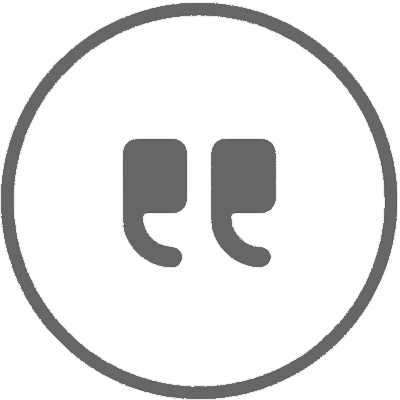 Morgan
Amber's therapeutic massage service is amazing and highly recommended! She is very sensitive to the needs of the client, conducting the sessions very professionally in pleasant relaxing surroundings. She has the strength and power to make a revealing impact on the aches and tensions of the muscles in a big guy like me with her stretches and acupressure. I've told my friends to book treatments with her too as i enjoyed being poked and pummelled so much, especially with the oils and the Ayurvedic herbal remedy infusions. It's good to treat yourself with her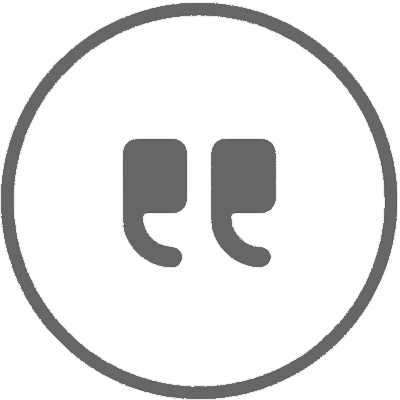 Cathy
Amber is one of the most skilled and dynamic bodyworkers i have met outside of the Ayurvedic community of India. A deeply intuitive powerhouse, i haven't hesitated in recommending her to others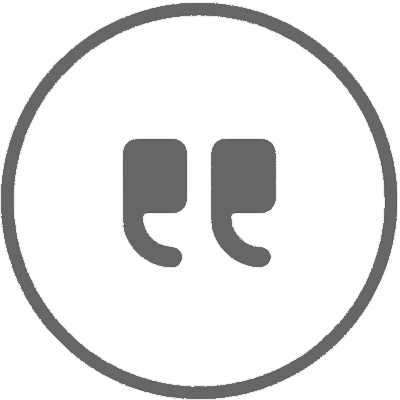 Dawn
Amber is an accomplished massage therapist, i was suffering from a particularly bad neck and stiff shoulders, that had been troubling me for a few weeks. After one session with amber, i woke up the next morning with the pain significantly reduced. I had much more mobility in my shoulders and the anxiety and tension i experienced because of the pain was gone. I highly recommend her and will be having more sessions with her for preventative measures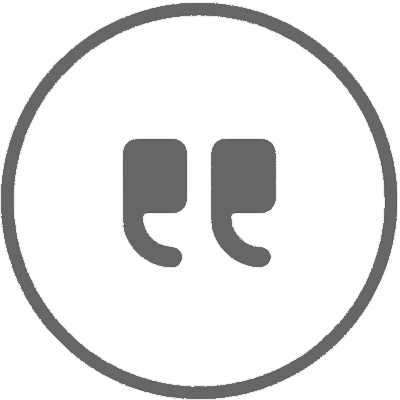 Ana, Yoga Teacher
The massage by Linda is a real blessing for body and mind!  The peace that Linda radiates already has a calming effect and the massage is simply wonderful.  Linda listens and hears what you need and applies it effectively in her massages.  The result is a completely mindful massage, which has greatly relieved the tension in my shoulders, neck and legs.  I can't wait for the next one!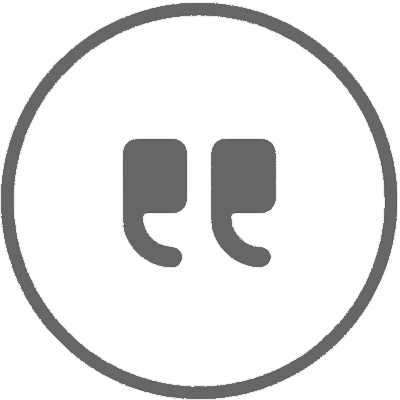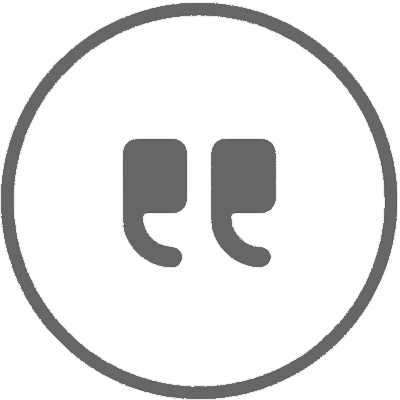 Petra, Massage Therapist
In the meantime I have been taken care of by Linda a few times. And every time I am pleasantly surprised by Linda's massage. She works carefully with (for me) the right intensive pressure. Because Linda is carefully attuned, I experience it as very pleasant when she puts all her weight into it. The result is always a supple body that cooperates nicely and a relaxed head!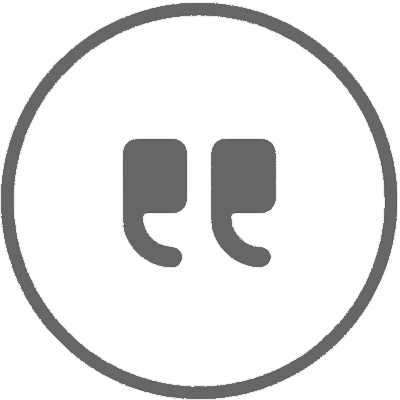 Melissa
I had never experienced this massage before and it was very nice. I am 18 weeks pregnant and then this massage is still very good! Linda brings a relaxed energy, listens to you very well, feels flawlessly where blockages are and what I especially liked was that she taught me how to deal with my breathing while massaging the pain points. After the massage I felt a lot more energetic. It is difficult to describe in words. You must experience it at least once!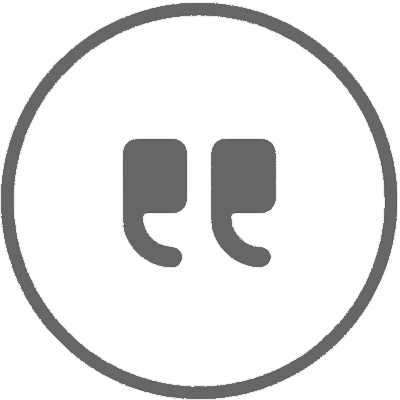 Denise
I had my first AYM session with Avelino and it was absolutely brilliant!! He listened to my needs and could feel he catered the massage to suit it. I felt really relaxed and restored after it. He also gave me some homework as well in regards to his observations on the imbalances of my body. Super helpful! I was his last appointment of the day so I had almost a 2 hour session with him instead of 1! really grateful for that. All in all, it was amazing and will definitely come back again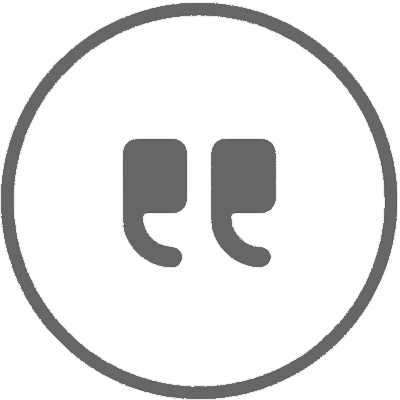 Eimear
Jacqueline is a very gifted massage therapist, she has such a caring energy, I instantly felt welcomed and at ease. She tailored the experience to make sure it would serve me best. I felt nurtured and it helped me to connect more with my body (both physically and emotionally). I felt rejuvenated afterwards and still very relaxed…. I floated all the way home feeling a great sense of contentment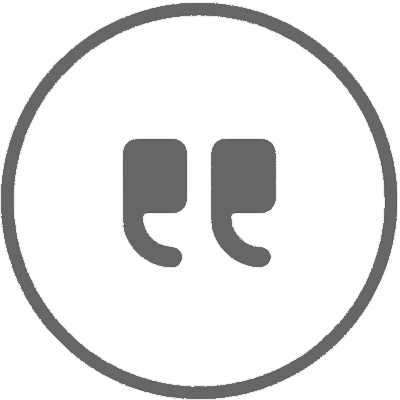 Chris
My first massage with Jacqueline was a truly wonderful experience. She consulted me beforehand to see what I wanted from the experience and made every effort before the massage to make sure I was comfortable. I was very quickly put into a state of deep relaxation and by the end of the session I had transcended into an out of body experience. It was only when she spoke to tell me the session was over that I returned to the room and I felt utterly relaxed and at peace with my body. I will certainly be returning for another one very soon!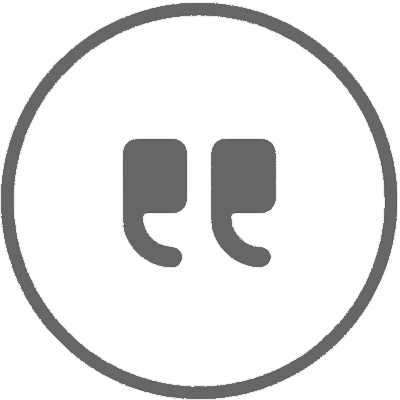 Andrea
I had my first Ayurvedic massage with Jacqueline and was deeply moved by the experience. The massage had a proud effect on me and took me by surprise! Jacqueline's care absolutely shines through. I can't tell you how great the treatment was and how it gave me the strength to deal with something I needed to address.
I was put at ease from the minute I arrived and Jacqueline explained clearly what would happen. The massage was pitched perfectly with just the right amount of varying pressure where it was needed. The physicality of the treatment was powerful and pitched just right. I felt both relaxed and grounded when we finished and a complete connection with Jacqueline. The emotional response was unexpected although we'd talked about this at the start I hadn't really expected it to affect me. The method is spectacular and I've never had such a moving experience. A big thank you Jacqueline.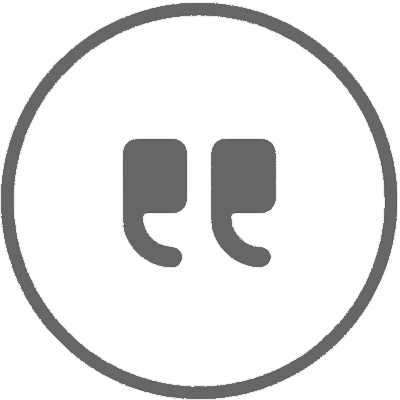 Gemma
I have had many massages in my life, but never have I experienced anything as wonderful as Ayurvedic Yoga Massage. And Jacqueline is truly wonderful. She was very caring, listened to my needs and very thorough. You can tell she really loves what she does, and she wants you to have the best experience too.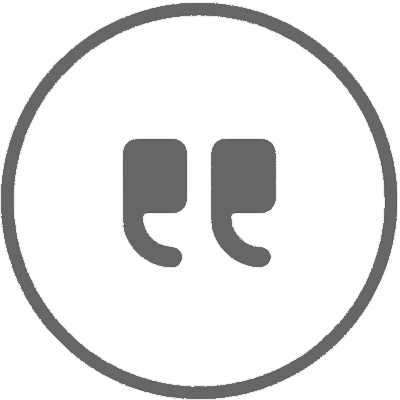 Liz
I'm a regular at having massages, but new to the Ayurvedic yoga massage world. Since receiving a full body Ayurvedic yoga massage from Jacqueline my perception of how my body and mind can feel after a massage has changed. Not only does Jacqueline's caring and soft nature help towards the healing sensation afterwards, the techniques used during the session feel curative like in physical therapy. My muscles feel restored to their natural placement and my mind feels at peace. I'm now wanting to receive a Ayurvedic yoga massage from Jacqueline regularly to balance out any of my muscle fatigue from exercising, as well as the negative effects from working at a desk and bad postural habits. I would highly recommend trying this unique, remedial and harmonious massage from Jacqueline.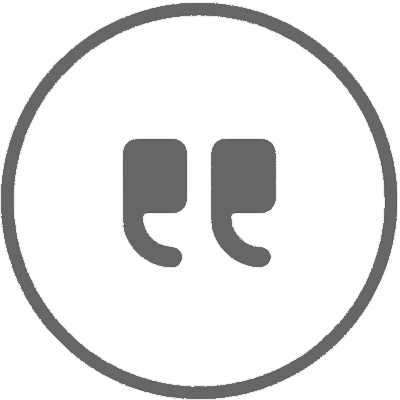 Francesca
Had my first Ayurvedic Yoga Massage with Despina this week and it truly lived up to all my expectations. My body feels better than it has done in months and the whole experience felt really personal and very tailored towards me. Already booked in my next session, huge thank you to Despina and the AYM team, I cannot recommend it enough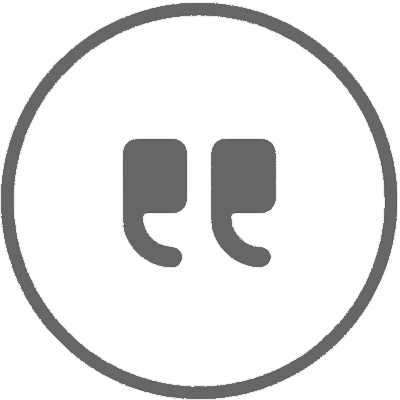 Nicki
From the moment I stepped foot in the building I felt relaxed and in very capable hands. Without a doubt the best massage I have ever received, tailored entirely to my body's needs, working in areas I didn't even know needed relaxing! Cant wait to come back for more!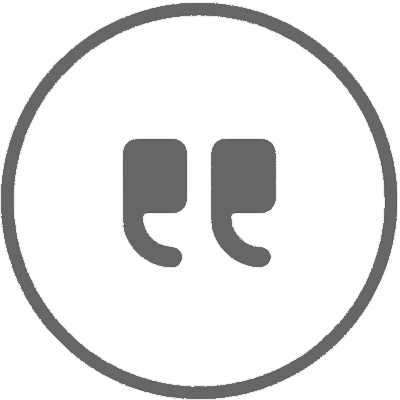 Joanna
Absolutely amazing treatment!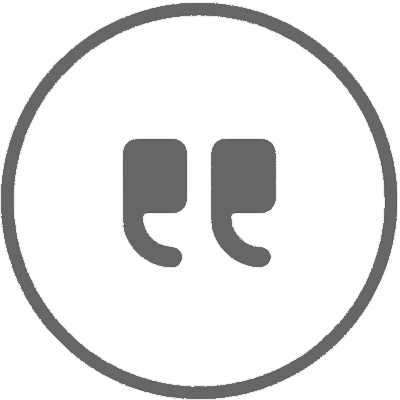 Cassy
This was just such an incredible massage! Despina has such incredible skill knowing when to do deep work that releases the muscles and tension, alongside more relaxing work that meant I really sunk into the massage. I felt really energised and able to move my body after the session and will absolutely be booking in with her again. What a joy to have such an intuitive and skilled massage therapist in Leeds!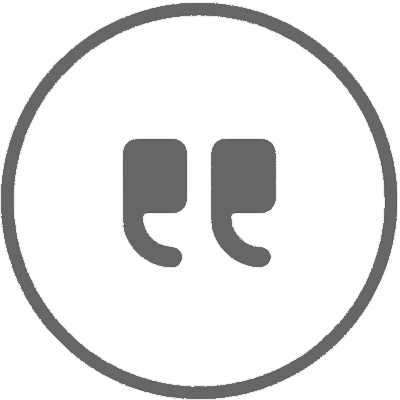 Monika
Absolutely beautiful experience, I left the studio with sense of deep relaxation and finally got rid of some tension that I was holding since the lockdown! Beautiful, I would highly recommend to anyone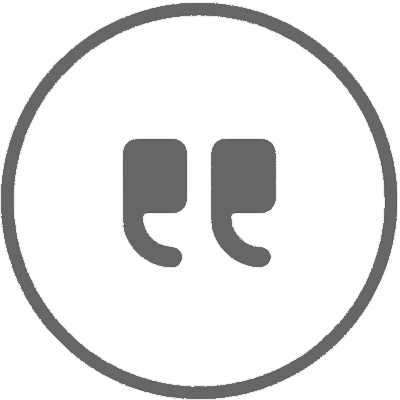 Keith
My first time. Felt very relaxed and secure during the treatment which felt very thorough. Left feeling more flexible and chilled and that has continued into the next day.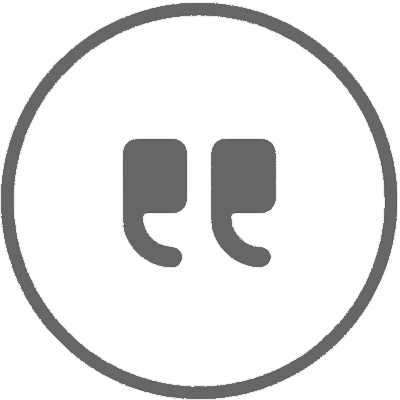 Laura
​​I absolutely adored my yoga massage with Jacqueline. I'm rather crooked-boned and inflexible so, whilst I was very keen to try all the stretches, she made me feel incredibly at ease to communicate with her which movements were my favourites. As someone who's a little body conscious, I also felt wonderfully comfortable. I was on cloud nine for the rest of the week and cannot wait to return!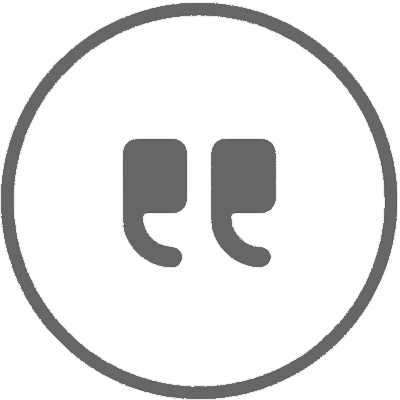 Julie
I was having lower back/hip problems, and was in a lot of pain at the time, this was causing me to limp. I was made to feel welcome when I arrived. The treatment was tailored to my needs and carried out in a tentative and professional way. After the massage I was in a lot less pain and the following day I only felt a twinge in my back, with no pain in my hip and I could move freely again. Excellent massage, would definitely recommend.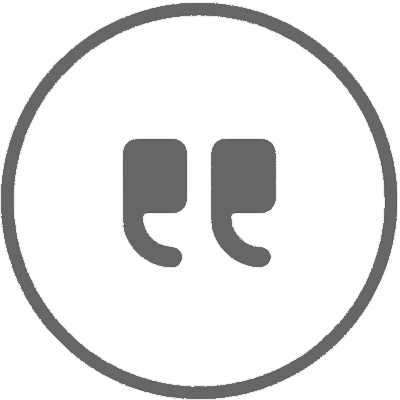 Charlotte
Despina was great! As a professional dancer this felt like the perfect balance between relaxation, stretch and muscle release. I practically floated out of there after two hours and can easily see how regular sessions could benefit my practice. Thank you!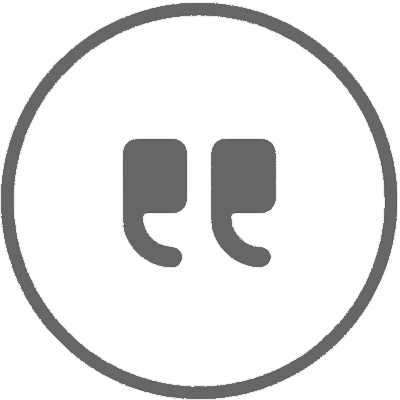 Magnolia
I absolutely love this massage, Despina is very knowledgeable and intuitive when treating you, I always finish feeling relaxed and restored after a session. Very recommend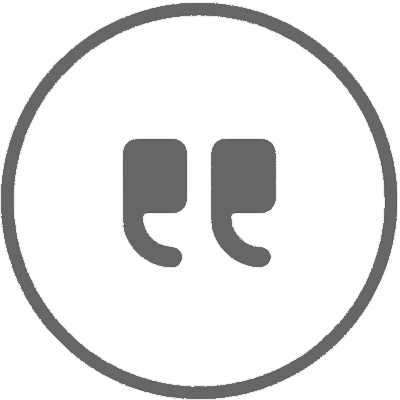 Cassy
Actual heaven… heavenly heavenly magic. I came out feeling so so relaxed and invigorated at once, if that's even possible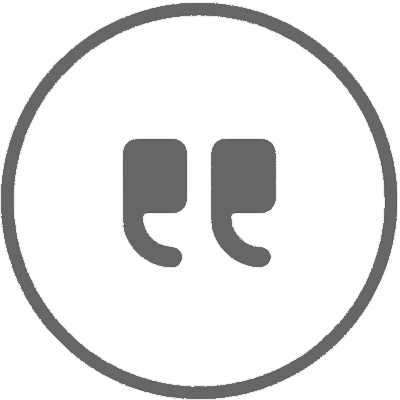 Kay
I have just received the most amazing massage from Despina. My life is quite challenging at the moment and my body and mind are most definitely feeling it. For the full 90 minutes with Despina I felt nurtured and supported. This time was all about me and I felt that 100%. The massage was tailored to me and intuitively Despina knew exactly what was needed and still checked in with me throughout. After the session I felt totally relaxed and calm . My body feels amazing and I am moving more freely and with no pain. I would wholeheartedly recommend Despina and her massage. It was a magical experience. Thankyou.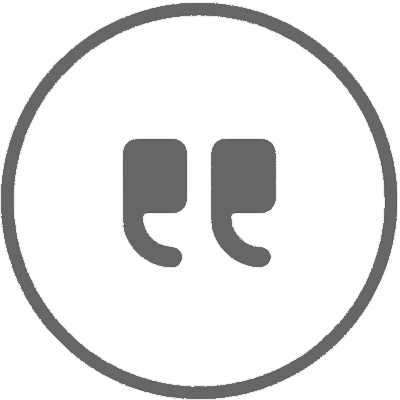 Joanna
This was my first ever massage and it was just a wonderful introduction! Despina made me feel relaxed, safe and comfortable from the outset. I wasn't entirely sure what to expect but I left it to Despina to decide what and how to provide the massage. After an hour and a half of gentle but firm massage, combined with some movements and different positions, I felt relaxed and refreshed at the same time. I thoroughly enjoyed the experience and will definitely have another one! Thank you, Despina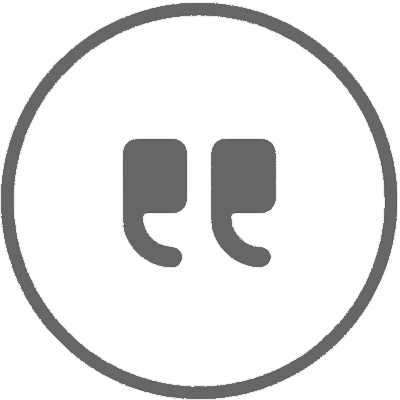 Lucy
Absolutely fantastic experience! Will definitely be coming again!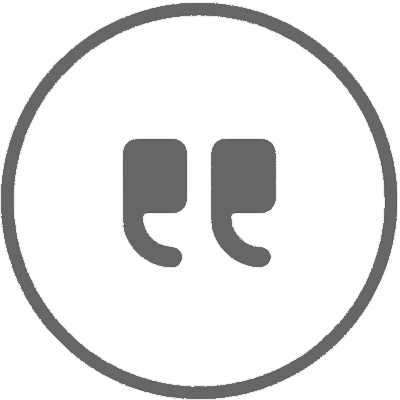 Louis
The trainer Despina is extremely knowledgeable and personable and I'd really say she goes the extra miles for her students. All the training I've done has been a huge learning experience and I feel I've gained so much from this experience. I love yoga massage, it's definitely my favourite by a long way compared with any other deep tissue massage!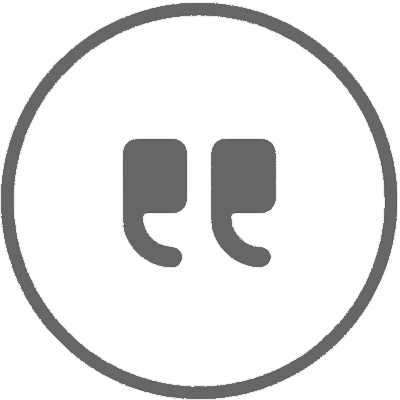 Lorna
A wonderful massage experience, I had a massage at the new venue at We Are Wellness. It's a lovely room, very welcoming, clean and organised, felt super relaxed afterwards.
I also did my level 1&2 with Despina, both courses were wonderful! Despina has such a lovely energy to her. The course was delivered at just the right pace for the students, and so we could practice, we massaged each other- bonus free massages throughout the course from the other students and Despina herself. 💖🙏 Highly recommended from me!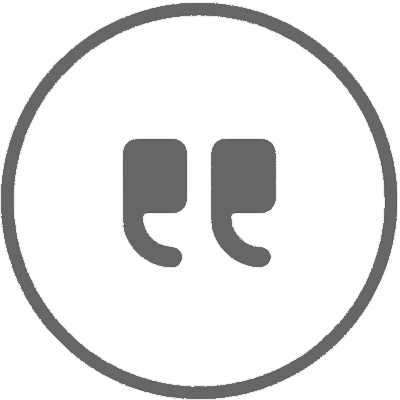 Jacqueline
The course with Despina was life changing for me. I had studied other styles of massage for a couple of years before this course, but I was growing to feel quiet disheartened with it all, restricted by the small number of massage techniques available, and restricted by using a massage bed and what that meant for my posture. Ayurvedic yoga massage (AYM) felt completely different straight away: it is done on a futon on the floor, which means we can use different body parts and our body weight to get the most out of our movements and to get maximum benefit for the client. There are also a huge range of techniques and approaches that can be taken, allowing practitioners to truly tailor any treatment to the client and their needs. I absolutely love it and can't believe how lucky I am that this practice is in my life.
I cannot emphasise enough what a truly amazing teacher Despina is: Her love and passion for AYM is instantly clear and inspiring. The techniques are taught in a thorough, well thought out way, and the teaching is adapted to the students' pace and learning styles, so that all students can get the most from the course. The resources are also very thorough, and along with the weekly mentorship calls which are available, and the AYM community that you can join once finished, you leave the course feeling well supported.
The location of the course at We Are Wellness in Leeds (also the location of the AYM treatment rooms) is beautiful. I found the whole experience of learning AYM with Despina deeply nurturing, nourishing and, as I mentioned at the start, life changing. Thank you, I am eternally grateful.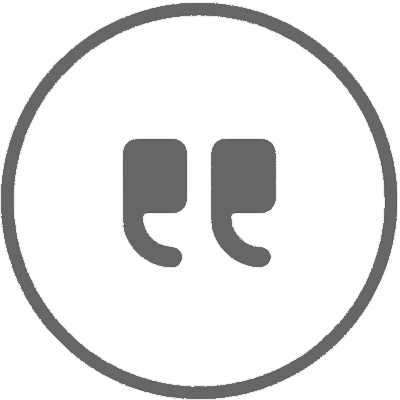 Cassy
This was just such an incredible massage! Despina has such incredible skill knowing when to do deep work that releases the muscles and tension, alongside more relaxing work that meant I really sunk into the massage. I felt really energised and able to move my body after the session and will absolutely be booking in with her again. What a joy to have such an intuitive and skilled massage therapist in Leeds!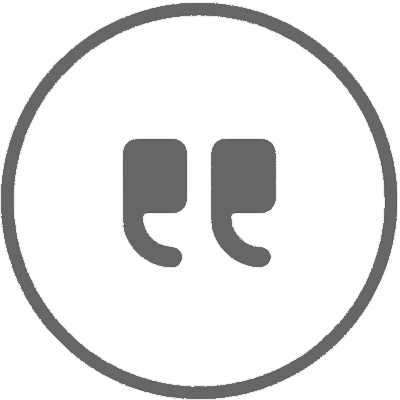 Cat
Despina Ayurvedic massage just blew me away. I didn't know anything about it before hand but it's a very holistic massage experience from the room ambience, all your senses are stimulated. Then comes the massage itself, I can only describe it as an amazing experience of letting go of your body in that moment. I had a 2 hour massage and I think it's the complete experience, a gift one must give oneself very often. Thank you Despina.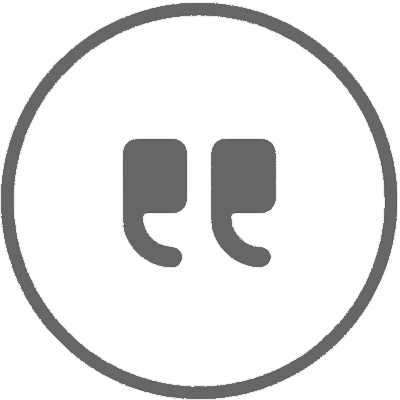 Amy
I first met Despina when I was pregnant and attended a pregnancy massage workshop so my partner could learn some massage techniques to ease some of the discomfort that comes with being pregnant. Despina was able to guide my partner with clear instruction and understanding, he was confident in massaging my sore points and easing my discomfort at the end. Despina was very easy to get a long with. I have since (not pregnant) had the most amazing AY massage from Despina. Both of which have inspired me to train with her at her AYM school. I have just attended a weekend level 2 course. The knowledge and guidance Despina has to offer is exceptional. I feel so amazing after a weekend course and just can't wait to get practicing on friends and family. I have learnt techniques that I never thought I would be able to do. The massage feels amazing to receive and practice. The assisted stretches and tractions, and the fact we work on the floor (using body weight through our hands, arm and feet) make this a massage therapy like no other, oh and we use oil! I have tried different therapies over the years to help ease tension in my shoulders, but none have come close to AYM.
I have always wanted to train in massage but was put off by how much strain massage therapy puts on the therapist, but this isn't the case with AYM. Despoina always makes sure you are working in the best possibly way for you and of course your client. I have learnt that if I am relaxed and it feels good to me then it will definitely feel good for my client.
Because this is a school there are therapists working at all levels so should meet most peoples budget, so if you're looking for affordable therapy that works, this is for you.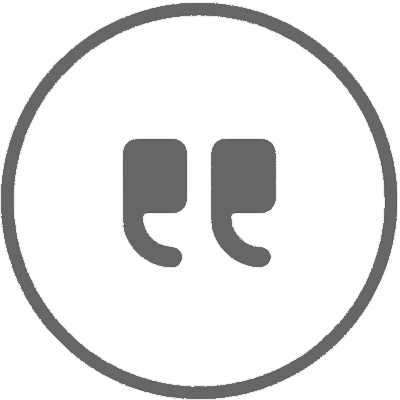 Emma
I really enjoyed my massage with Alison. Never experienced anything like it. Amazing. It felt like she got into places I didn't know could be accessed and felt very beneficial. I would highly recommend!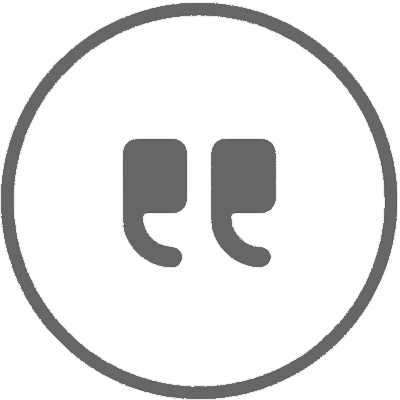 Micah
Amazing massage from Alison yesterday. I felt the benefits almost instantly. Calming, safe atmosphere in the room. I enjoyed the whole experience!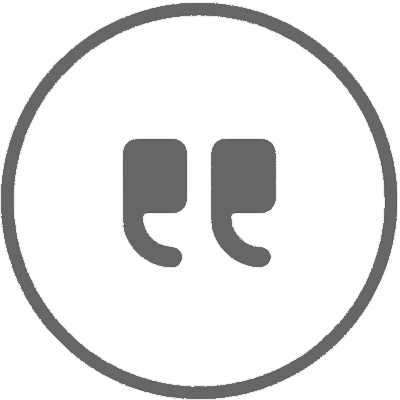 Marta Vega Vegara
The massages I had from Marta cured a back problem I had been suffering with for weeks as well as being wonderfully relaxing. They also left my skin feeling soft and exfoliated as an added bonus! As well as giving a fabulous massage, Marta creates a warm and welcoming atmosphere which makes me feel very comfortable. Thank you so much Marta!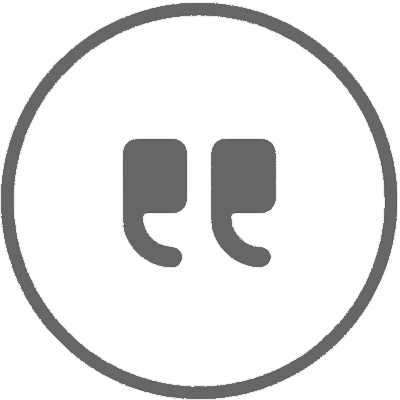 Rebecca Thompson
As a keen road runner and part-time body pump instructor, I have slight imbalances in my strength and flexibility and am often sore after training. I have had the absolute pleasure of experiencing Marta's massage on many occasions now and Marta always puts me at ease. She creates a very relaxing, spa-like atmosphere considering all senses. I look forward to absolutely switching off from the crazy outside noise. Marta always adapts her massage to meet my specific needs, massage focus is client-based and has varied every session. Marta uses traditional massage alongside stretches to optimise the effect on the muscles. I genuinely feel so relaxed and stretched after massage that I have once said "I feel like I'm floating." Marta also has a wide range of wholistic knowledge about essential oils and importance of diet and hydration. This means she continues to positively influence my mind and body even after her amazing massage. So, if you're days fly by at 100mph and you have any muscle aches consider a massage session with Marta. It's an experience like no other!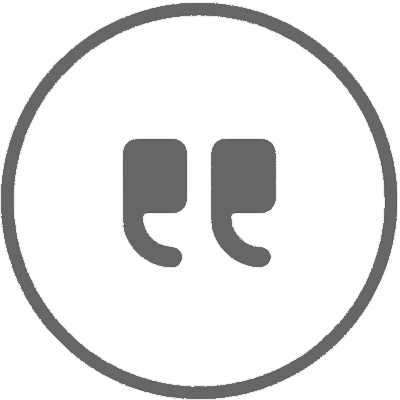 Anna Korba
I didn't know what to expect from Ayurvedic massage at all.
Marta explained everything, asked me few questions about my general health. The massage was very gentle, involved some stretching too, afterwards I felt very relaxed and rejuvenated.
Marta was very professional, but created warm, friendly atmosphere. Adjusted pressure and focused on places that needed more attention. Strongly recommend, 5 stars from me. Returning client:)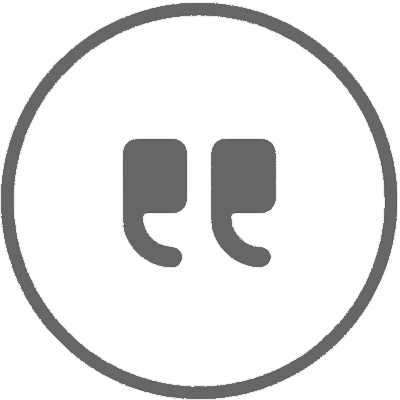 Elz-Marie Aranyan
"I've had quite a few massages with Lou, and every time it's been wonderful and helpful. He is very attentive to my individual physical needs each time. Always a pleasure whenever I'm massaged by him ."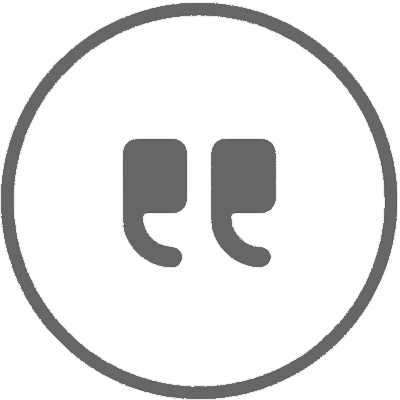 Charli
This is the second time I've had the pleasure of completing the L1-2 AYM training with Despina. The course is amazing and it was lovely to have an intimate and friendly group in a perfect space. Despina is an excellent teacher who made sure that we were all understanding the techniques and feeling comfortable in our own bodies whilst we practiced the techniques. It's an intense but deeply nourishing few days of training completely focussed on giving and receiving treatments. Also getting to experience Despina's massage not only felt amazing but helped me understand what feels great on a client. As a yoga teacher I feel that these techniques combine perfectly with yoga and are popular with my students. Can't wait for levels 3-4 and I highly recommend this course to anyone interested in a deeply relaxing, effective and grounding massage style.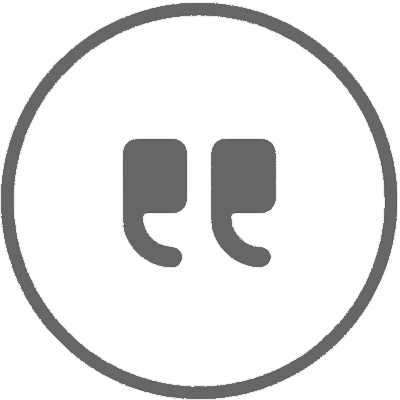 Kataryzna
I have just completed Ayurvedic Yoga Massage Therapist Training Levels 1-4 with Despina in London and I don't really know how to put in words increadibly beautiful transformational experience I have just had, so I will mention just few things which make this training outstanding: 1. Despina is a real master in the field of Ayurvedic Yoga Massage, her skills, knowledge, experience and professionalism go much beyond what average massage trainers can offer.
2. She is also super talented regarding the teaching skills, so you can be sure everything will be explained and demonstrated to you in a very clear and effective way and additionally you'll get lots of guidance and advices regarding practical aspect of starting your own business.
3. The atmosphere is lovely, lots of joy, smile and understanding, there is a space for everybody's needs, during the training in London everyone felt safe, respected and nurtured. Despina's approach to her students embraces each student's uniqueness and individualism while at the same time she creates sense of community and support for each other.
4. The amount and quality of this extraordinary massage you'll receive yourself apart from giving it – are definitely important additional reasons why this training is absolutely fantastic unforgettable experience.
5. The training is 100% eco friendly and once you try Despina's healthy delicious food you will want to get all the recipes to try them all by yourself, at least this happened to me 🙂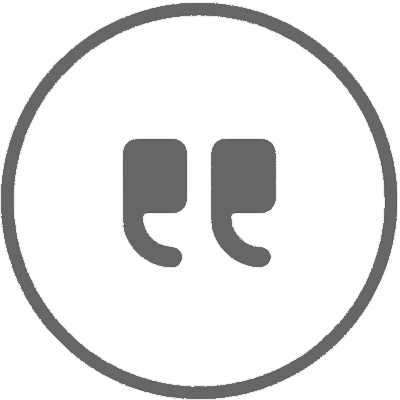 Krista
I loved my course with Despina at the Hideout in Bristol. I love the adaptability of her approach to massage and to teaching it. I feel really supported and guided by her after the course as well. She is dedicated to helping her clients find thier way both during and after the course. Many thanks Despina. Highly recommended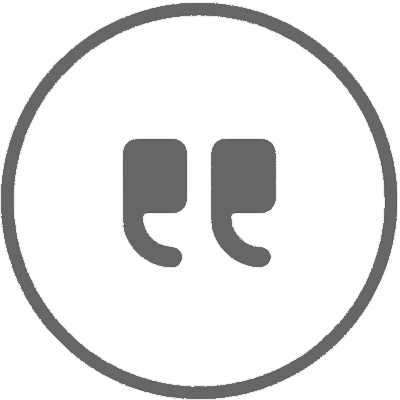 I had the Ayurvedic massage with Steffi, not only was the consultation good, with
Steffi figuring out exactly what my body needed, but then the massage itself was
great. Tailoring the treatment to my individual needs, she has alleviated a lot of
physical and mental stress. I look forward to returning and thoroughly recommend!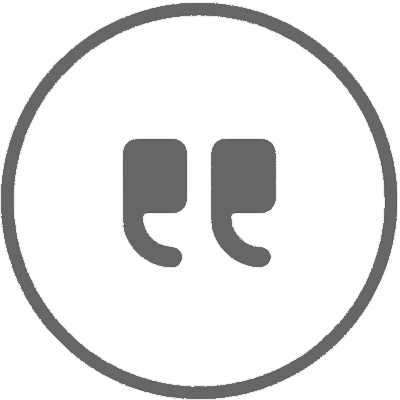 Fantastic experience with Steffy! I was not sure what to expect, but it was a very
relaxing, restorative massage – part oil based with lots of deep tissue massaging and
yoga postures. Will definitely be booking again!!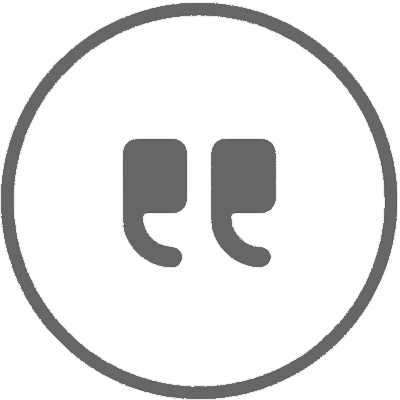 Steffy has created an amazing space that allows you to be free and open and
release everything you can while being honest to yourself and receiving an
incredible massage at the same time. I will be back regularly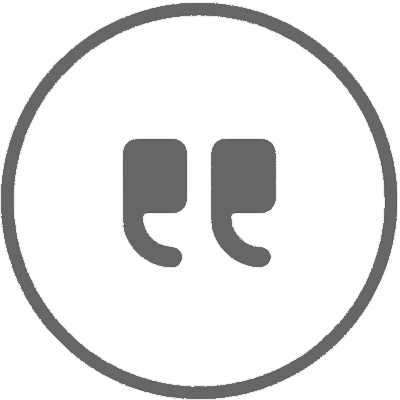 Lara
"I went to see Lou because my body was feeling really tight, especially my shoulders and neck pain. I was really impressed with Lou's treatment – he was extremely thorough, in tune with what my body needed, and was able to shift areas of stagnation. I like the variety of techniques he used which made it feel I was treated holistically. I felt emotionally, physically, and spiritually elated after."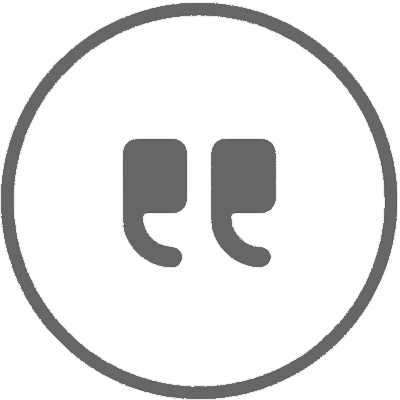 Krista
"I have been working with Lou for some time now. He is professional, caring, and puts his heart into his massage. He is great at sensing areas of tension in the body and working on them in an intuitive way."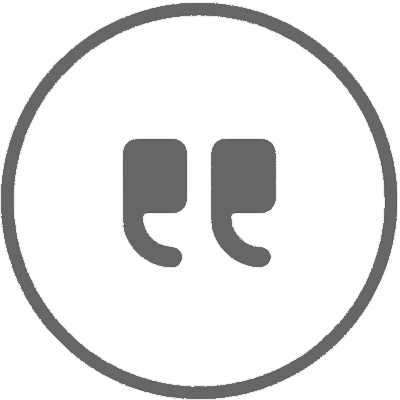 Anon
My massage with Jill was such a special experience. An opportunity to feel comfortable, safe and benefit from the knowledge of an experienced therapist who understood my individual preferences and needs.  I felt that the massage was tailored for me to take advantage of all that an Ayurvedic yoga massage offers. I'm grateful to Jill, I felt amazing afterwards, a wonderful relaxing experience I would highly recommend.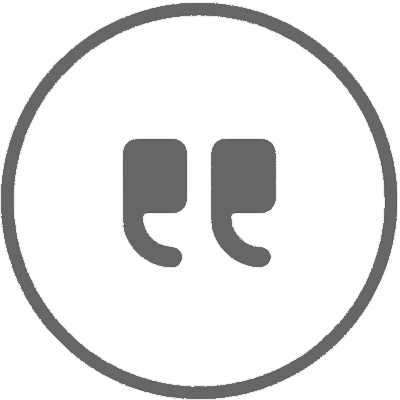 Anon
I'm no stranger to massages, however, I was amazed at how Jill's Ayurvedic Massage differed. I felt the massage provided a sustained revitalisation of my entire body as well as dealing with areas of tightness and aiding feelings of relaxation.
Jill's professional approach balanced with her warmth and calm energy helped to heighten the whole experience for me. She is wonderfully attentive and spends time to ensure you get what you need; physically, mentally and spiritually.
My treatment took place in a yurt which provided the perfect environment. One of tranquility heightened by the unique experience of having the sounds of nature all around you.
I cannot recommend Jill's massage more highly, and I am very much looking forward to my next one!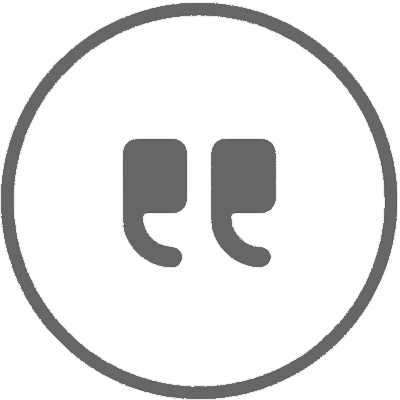 Màrta
I followed my intuition only when I booked in for Despina's course and how good that I've done! I wanted to improve my massage skill, find this school online and booked in for Level 1. Already on the first day of my training I loved it so much I decide to stay and learn more, so I have done Level 2 as well in one go. Despina is a highly skilled excellent teacher, with her kind and welcoming personality she made this amazing method so easy to learn. Also keeps pointing out the necessity for the comfortable positions of the therapist during the massage sessions. Highly recommend the course for anyone working with bodies and interested in massage. Thank you so much I can't wait to develop my knowledge to the next level!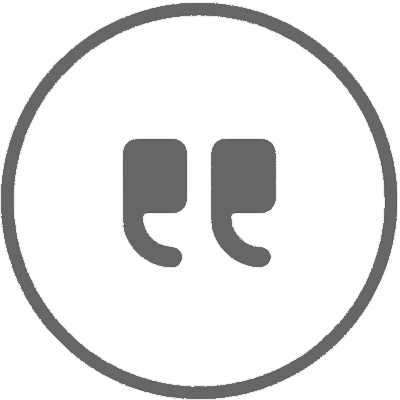 Helena
AYM will change your life! The best type of massage I've ever experienced. Despina and every other AYM therapist I have met are all such warm, compassionate and talented massage therapists. I have just completed my levels 1 and 2 training in AYM and it was an amazing experience which I would recommend to everyone. I learnt so much and enjoyed every minute – the whole AYM community is so nurturing and caring, it feels like I've found my home.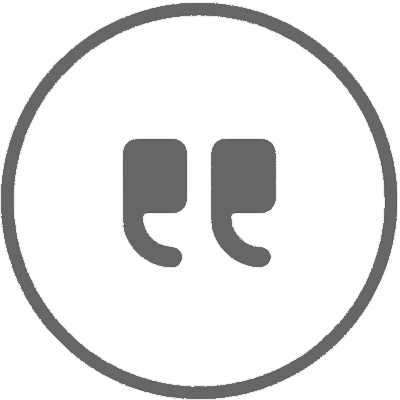 Rachel
Jacqueline is a miracle worker. Possibly the best massage of my life (and I've had A LOT of massagers). Amazing results for my bad back and a truly beautiful experience.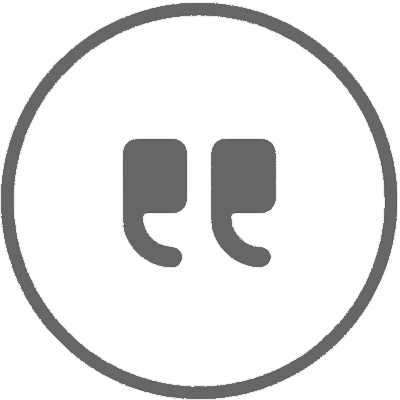 Flavia
Wow! Such an amazing experience, I learned much more than just a new massage technique, I felt like I spend 5 days in a perfect world, surrounded by beautiful and caring people, amazing vegan food and an a inspirational woman with a such an important mission Despina. From then I couldn't stop to trying practice as much as I can to give people all the incredible benefits this massage can provide. Looking forward to seeing them again for the level 3-4!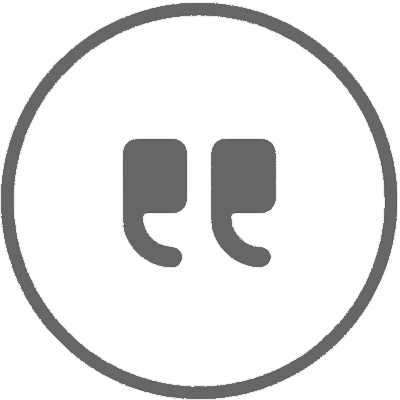 Stephanie
Such an incredible experience! Jacqueline worked on my neck and shoulders mainly for nearly 2 hours even though I'd only booked for 1 hour! Jacqueline is such an amazing therapist, she's so intuitive and nurturing. Highly recommend!!!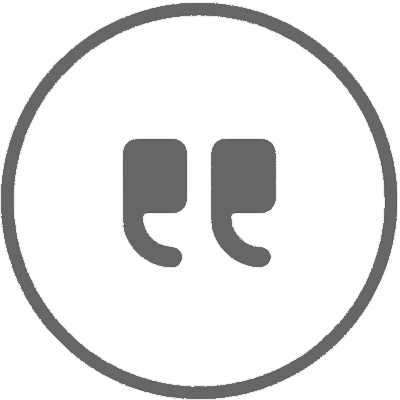 Sada
On the first day, there was a moment in time where I was wondering what I was putting myself through. However at the same time, there was something about the learning that was telling me that all I had to do was be patient. I have received great support during the sessions, all while I was experiencing excruciating lower back pain. Although, the support I got and the knowledge I gained on Ayurvedic yoga massage helped immensely and I was taught how to perform these stretches on both myself and others without further hurting myself. I'm looking forward to the next level and hopefully in the future, becoming a teacher myself, spreading the Ayurvedic ways to others.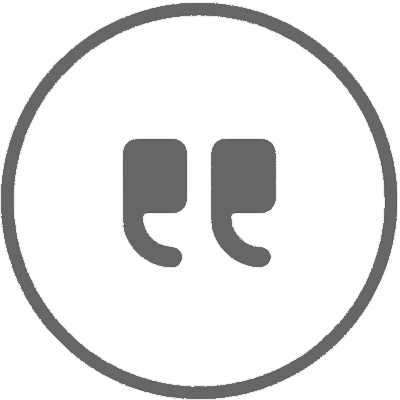 Hanifa
It was a beautiful experience Jessica is very tender and caring all through the treatment I will definitely be having 1 each month.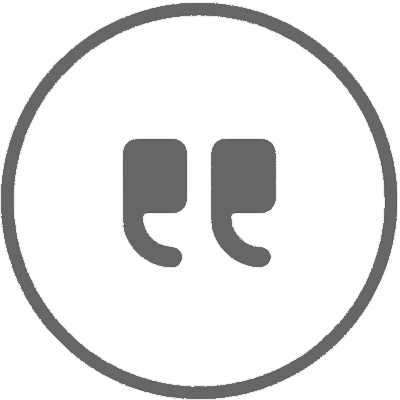 Anon
I absolutely love AYM with the lovely Jill Blandford. She makes me feel so safe and nurtured. No matter how low and distressed I am before the treatment, the peace and release I feel during and afterwards is transforming. A precious and priceless experience. Thanks so much Jill. Looking forward to next week!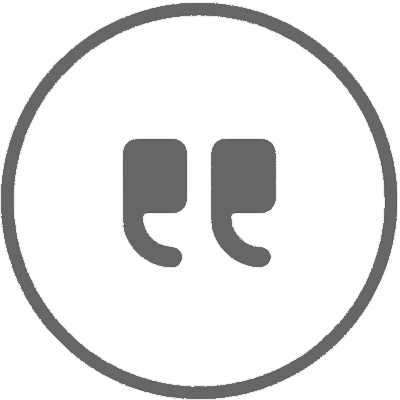 Julie B
I was having lower back/hip problems, and was in a lot of pain at the time, this was causing me to limp. I was made to feel welcome when I arrived. The treatment was tailored to my needs and carried out in a tentative and professional way. After the massage I was in a lot less pain and the following day I only felt a twinge in my back, with no pain in my hip and I could move freely again. Excellent massage, would definitely recommend.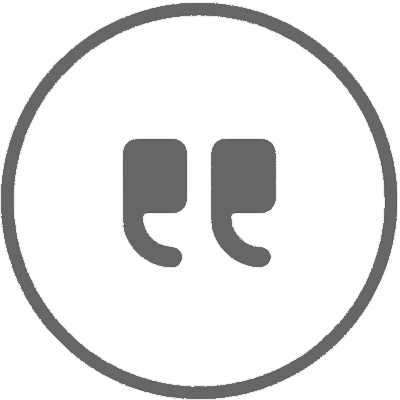 Bridget
I recently completed my level 1& 2 training with Despina and it's honestly changed my life. The training was very informative and Despina is such a patient teacher and a beautiful soul. The AYM community is so supportive and I feel I've made friends for life. It's been a real journey of self acceptance and finding my passion. I would highly recommend the training to anyone, it's Unlike any training course I've ever experienced. Thank you so much.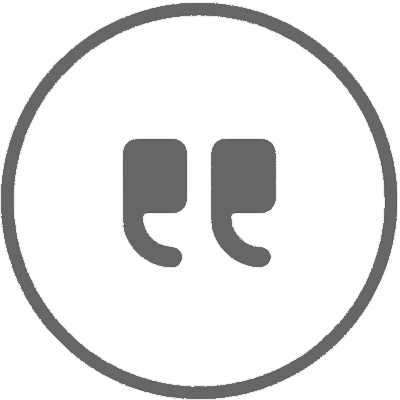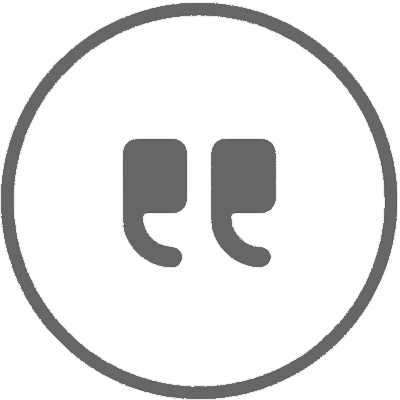 Sarah B
Jaqueline is a great masseuse, very thoughtful and always checked in with me to make sure I was comfortable- she created a really safe, friendly and welcoming environment. The massage left me feeling completely relaxed, highly highly recommended!!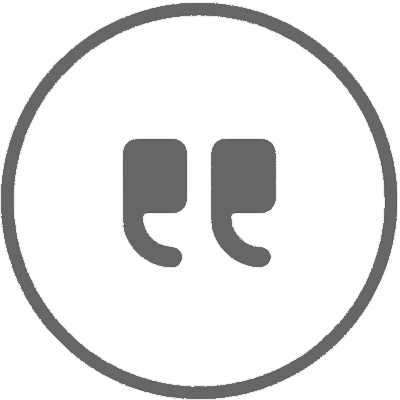 Steph
I had a fabulous relaxing AYM treatment with Jacqueline. Felt so good afterwards! Jacqueline was attentive to my needs and I really enjoyed the pressure and movements used throughout. 
Would definitely book again. Thankyou!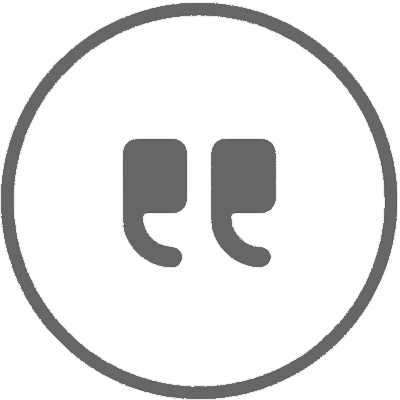 Lela
Wonderful massage by Jacqueline! It was my first time trying an Ayurvedic Yoga Massage and Jacqueline took the time to really connect and listen to my needs both before and during the treatment. The whole experience was pure bliss ✨ I shall definitely be returning. Thank you! 🤍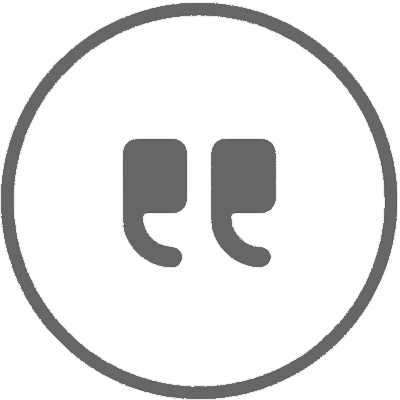 Sherine
Jacqueline was so kind and attentive. Took her time with the session and I felt that she genuinely cares. She tackled my problem areas in specific and had an overall warm and welcome aura. I highly recommend her for a beautiful, healing massage!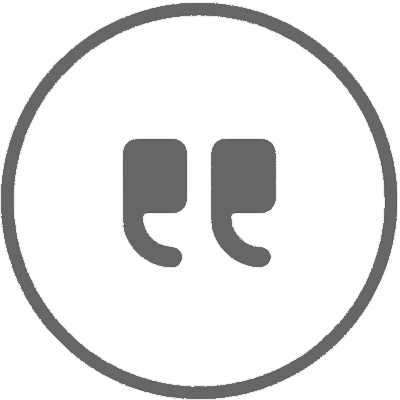 Andy
A great massage. This really helped with my trapped nerve issue. Also, lots of practical advice to help keep the area loose.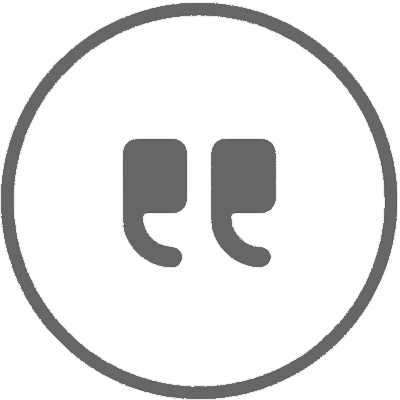 Suzanne
I had a 90 min massage with Amy. Oh my days it was excellent. Released all my tight and achey neck and shoulder area. Felt literally amazing afterwards! I will certainly be booking again… soon!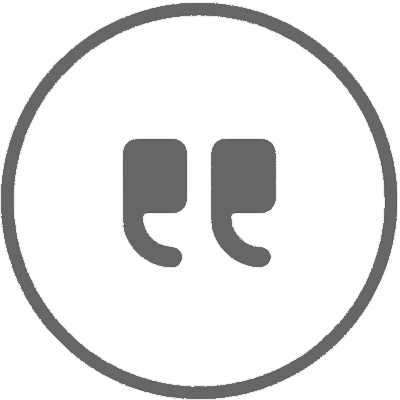 Roxy
I had a 120 minute AYM massage with Jacqueline. Highly recommend not just her as a therapist but allowing her to work her magic over that extended time frame. She ensured I was comfortable at every stage and I felt truly held, cared for and nurtured. I experienced some new stretches I didn't realise my body needed and my body felt  better than it has in years.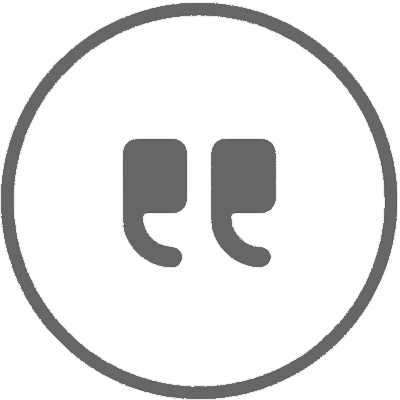 Andrea A
This was  the first AYM I have had and I really loved it. Jacqueline made me feel really relaxed and comfortable and I felt extremely relaxed afterwards. I really enjoyed the feeling gained from the feet and elbow massage and the traction and yoga stretches, in fact my back and legs feel especially good! I'll definitely return again for another soon.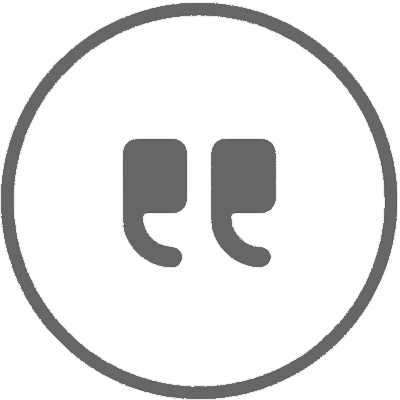 Mandy
3 hours of pure bliss with Jacqueline. Wonderful, definitely booking again.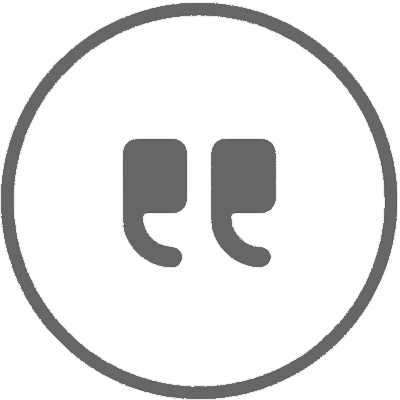 Hanifa
Absolutely amazing I can't recommend this enough Jessica is a star. It was a beautiful experience I felt taken care of by Jessica and my aching body felt relieved thank you Jessica I will definitely be coming back.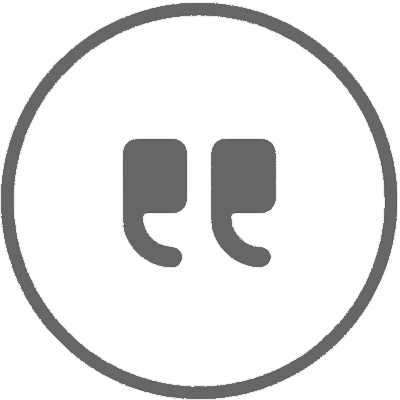 Christine
Thank you, Vikki, for a truly amazing afternoon. I've never experienced a massage like this before, a whole physical and spiritual uplift. Looking forward to seeing you again soon.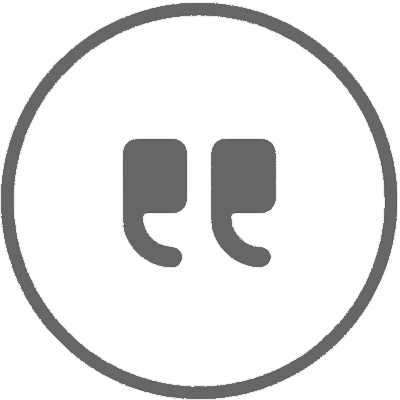 Hannah
Amazing massage! I felt so relaxed and calm with Helena, it was a very professional experience. She also caters the session to your individual needs, would 100% recommend!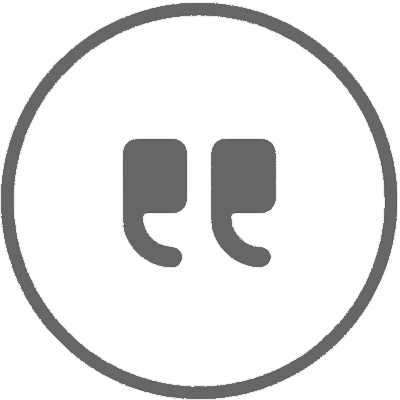 Domini
"Ayurvedic massage? What on earth is that?" was my initial response. Well now I know. It's a massage that is more in tune, more focussed and more beneficial than any massage I've experienced before. Ayurvedic massage work. Like really works.
I would describe it as an intelligent form of massage that felt more in tune, more focused and more beneficial than any massage I've had before. I came to Helena with a stiff, painful neck that had been causing me problems for several weeks. The moment Helena started the massage I realised I was in the hands of someone who understood the body and was responding to exactly what I needed. It was as if there was a dialogue going on between the knots, aches and tensions in my body and her intuitive hands. She was quick to locate the source of my tension and used a combination of deep pressure, stretches and yoga to release the stiffness. Needless to say I left feeling reset and rejuvenated. A totally bespoke experience.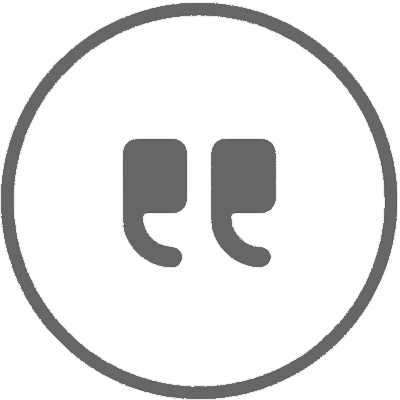 Imogen
Helena was fantastic; professional yet friendly and considerate throughout the appointment. I'd highly recommend her to anybody hoping to have a first-class Ayurvedic massage!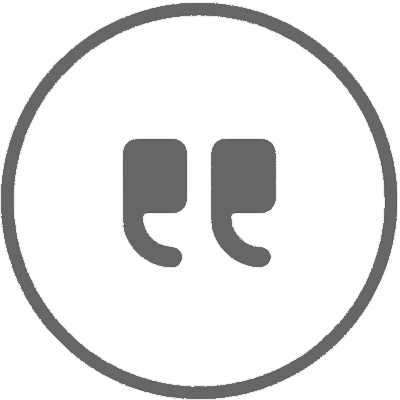 Alexandra
It was the best massage I have ever had! Strong, but delicate, truly relaxing. After one and half hour I felt so well, the pain in neck and tension in legs disappeared. I will come back. Thank you Joti, you are unique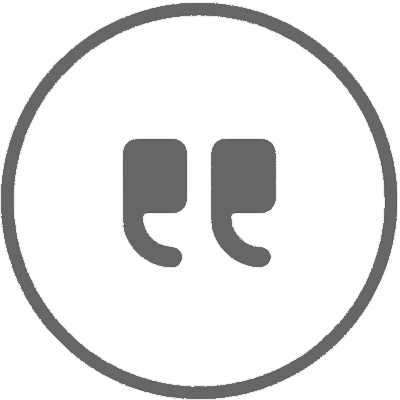 Edward
The best massage I have ever had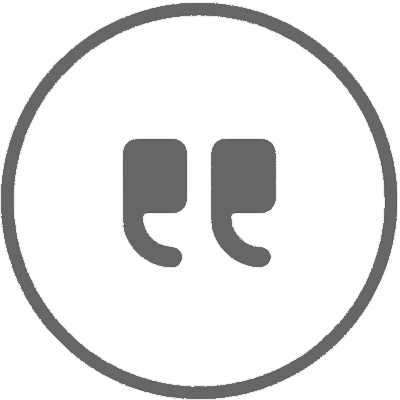 Richard
That was fantastic. Thank you Joti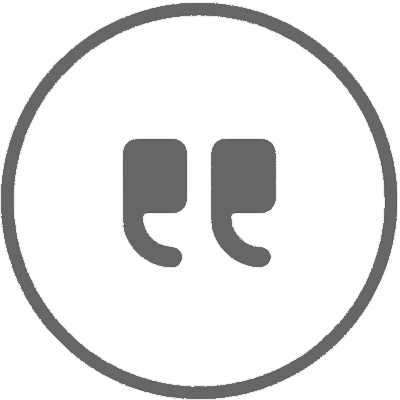 Annette
Beautiful Joti. Thank you so much for your amazing ayurvedic yoga massage treatment, I'm feeling blissful, you are amazing.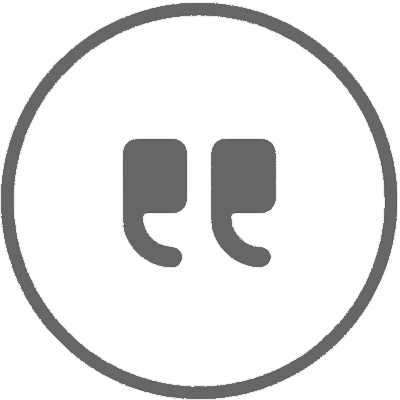 Carolyn
It was wonderful, I definately needed it, thank you so much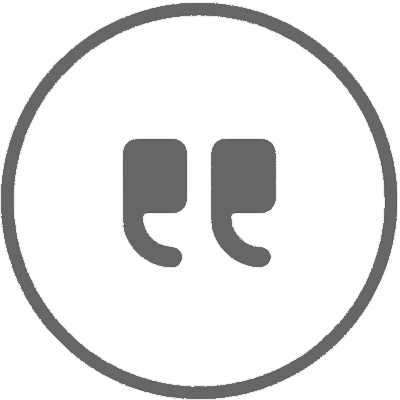 Meena
I've been so very privileged to have had many massages in my 55 years.. and the last two where by a sports therapists. However.. May I try to recount my experience of quite the most unexpected hour and a half treatment where.. it was almost as if I was massaging my own self. Knowing where the work and time was needed.. pressure and – what I can only describe as kneading out a build up of very crystallised knits and points that are agony.. It is a higher ordained experience to receive the treatment from Joti – the consummate and over and above organised professional. Prepared and ready with everything required for any eventuality. Her knowledge of the requirements for me as her client – she'd carefully worked hard on in her perpetration and quickly set down to achieve the working area with outstanding swift and respect. I was astonished as to how she had transformed our space with awesome and natural ease. She explained everything what I needed to be aware of.. and prepared me for the most valuable outcome of her work. She created a sense of safety and total respect – using her voice.. and providing sounds, oils and adjusting pure cotton cloths, a warming blanket as she worked on me throughout my massage session ensuring pressure was correct and listening to any issues. So here is why I will endorse her and promote her : I have never known anyone to work on me without any pain or forcing the difficulties that our bodies present at times. As I tried to explain: it was as if it was me myself knowing what I needed and exactly what I required. Breathing and stretching: all on the exact point as to requirement. I was left feeling like I'd been reopened and agile, my mobility eased zinging with open energy and revivement.
Joti was meant for sharing and providing her immense gift and calling. Thank you Joti for working with me today. You're incredibly gifted and I'm so blessed for your helping me with your beautiful knowledge hands and careful love !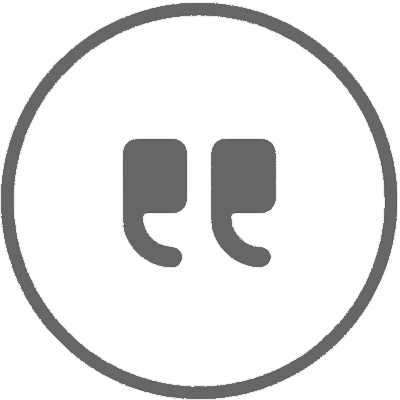 Jill
Just to say the 6.2 training has transformed the way I give treatments. Allowing myself time to work on the parts that need attention even for the whole treatment, rather then thinking the whole body needs to get touched. Watching Despina do the case studies taught me so much. Not just that I have a lot to yet learn and experience but that we have been taught profound tools for healing. Thank you so much Despina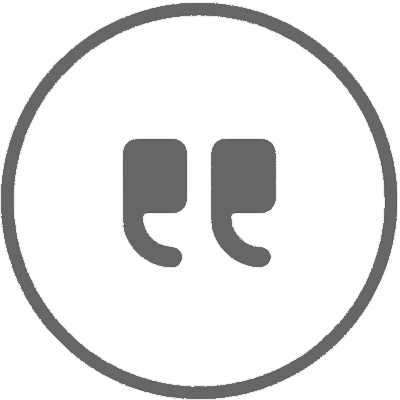 Louisa Andrea
I recently completed the Level 1-2 training in Ayurvedic Yoga Massage with Despina and her team. I can honestly say it was an incredible experience. Despina has a very beautiful teaching style and made the group feel relaxed and acknowledged. The pace of learning was great. The lunches provided were soooo good! I would highly recommend this training for anyone interested in learning this powerful massage method. I will be signing up for further levels of training for sure! Thank you to all who made it happen.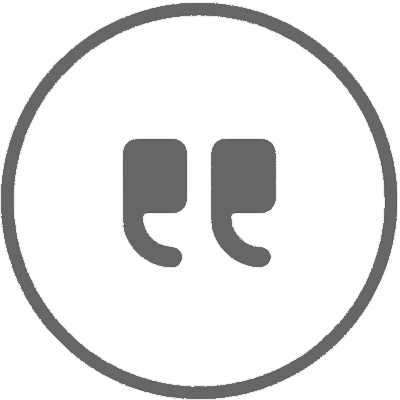 Alex Vuillot
I've had amazing experiences doing my L1-4 with Despina who brings such depth, warmth and nurture to the whole training. I always leave wanting to come back and learn more!
Absolutely recommend.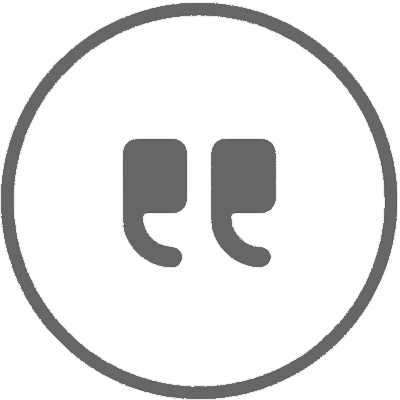 Catherine
After a difficult year or so struggling with migraines as well as muscle tension and joint aches (thank you, menopause), I booked myself in for anAyurvedic Yoga Massage with Sam to help me relax and feel less anxious. I didn't really know what to expect but I could never have imagined it would be so soothing and therapeutic. I've had a few massages this year but always felt that they left me feeling sore and depleted rather than relaxed and energised. This was not the case with Sam. From the second I lay down on the heated (yes, heated and it was bliss) futon, I could tell I was with a really intuitive and skilled masseuse who did everything she could to help me relax and ease away my tension. The deep breathing synchronised with the passive stretching was really powerful and I felt so much more open and in tune with myself than I Have for a long time. I highly recommend Sam for anyone looking for a really nurturing yet deep massage that isn't just about targeting specific areas but treats your whole body and maybe some of your mind too.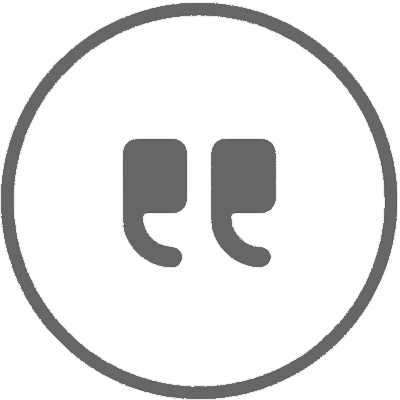 Mike
I've known Sam for quite a while now and have had the great privilege to witness her holistic healing career develop from her roots in nutrition and naturopathy through yoga and massage to Ayurvedic Yoga Massage. Sam's dedication to making anyone who seeks her help feel special, comfortable and ultimately better make her unique in my experience. No one has had such an impact on my journey towards wellness and I hope I find a way to repay her some day.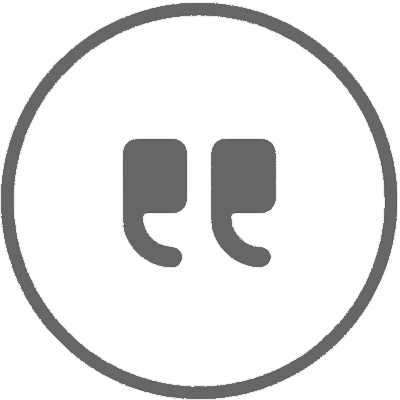 Rebecca
My friends got me a massage from Sam for my birthday – and what an amazing present. This is such a special massage. Sam was very in tune with what I needed. My mind was doing its usual chatter at the start of the session but Sam's techniques encouraged me back to the present moment, until I was completely absorbed in the here and now. It felt like medicine. So healing. Everything from the beautiful space to Sam's lovely personality just felt tranquil. Thank you x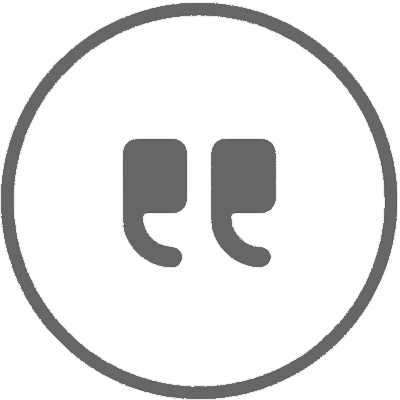 Andy
I had never had this type of massage before so did not know what to expect, but the therapist explained everything thoroughly before we started. Her calm approach helped me feel comfortable and relaxed. The treatment was fantastic, like nothing I've ever had before. I felt more connected to my body and achieved a deep sense of relaxation. The whole experience felt soothing and nurturing, and by the end of the treatment I felt a deeper connection to my body and senses. For anyone looking to improve their health and well-being, I would encourage you to try this treatment and therapist.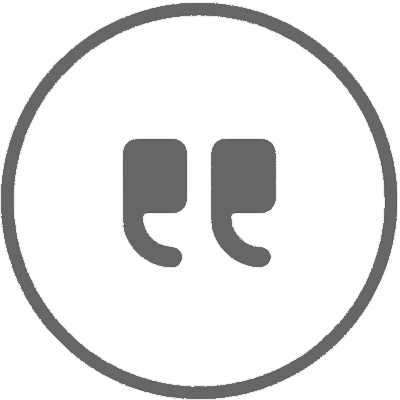 Olivia
I had such a lovely nurturing experience being massaged by Jacqueline. It was my first AYM so I didn't know what to expect. The time flew by and I had some deep emotional release that was holding me back without me knowing. The emotional release helped my energy to unblock and allowed me to move forward in my life. Also my stiff right hip has loosen a lot. And it was only a 30min session. Can't wait for a full session. Thank you Jacqueline.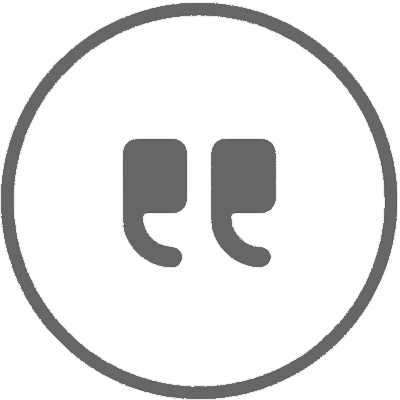 Steven
Wow, what an experience. Jacqueline is very professional in what she does, made at ease from the start, very caring throughout the massage, my body feels fully rejuvenated and relaxed, relieved a lot of tension in my muscles that I've struggled with for years. It's given me a new lease of life and will definitely go back for more treatment.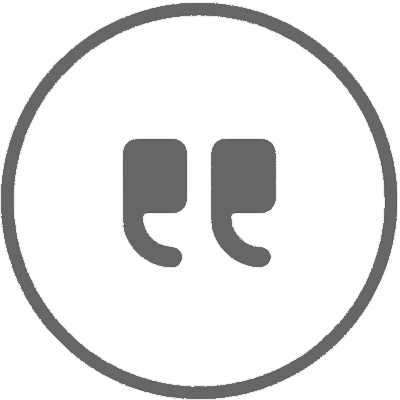 Janine
The massage I received from Jacqueline was extremely relaxing and nurturing. She is very professional and tailors the massage perfectly. I feel revived, refreshed and lighter afterwards. I have had 2 massages so far and some long standing conditions are already showing signs of easing so I will definitely be returning for more treatments.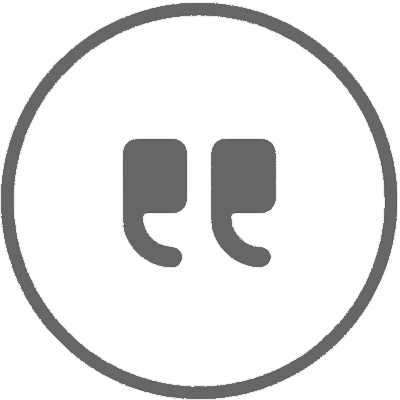 Claire
As soon as we walked through the door we knew we were in safe hands with Jaqueline. She always attentive and caring and ensured we felt at ease. She focused on what I was wanting from the session pand didn't disappoint! Hands down the best massage I have had and didn't have much experience with AYM massage before but it truly was a wonderful experience. Will be booking again. Thank you.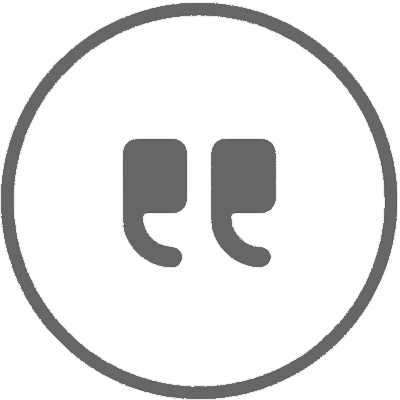 Mark
My 1st AYM with Jacqueline definitely won't be the last. I'm from a sporting background and have had quite a few physio type massages working on niggles and injuries Iv picked up.
This type of massage has blown me away. Far better than I could of imagined. Jacqueline worked on all the areas specific to my needs. She was so knowledgeable on anatomy and physiology and explained the whole process as we went along.
The body feels great but feel like I'm walking around with a glow as well. I would highly recommend 🙏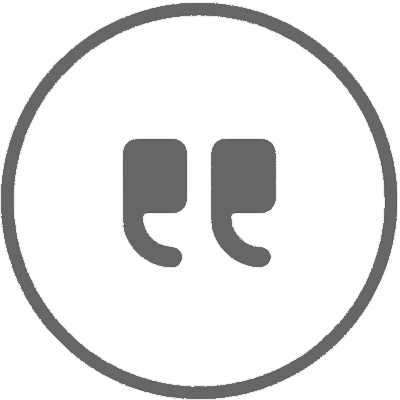 Charlene L
The massage (2 hours) was expertly given and Sarah was attuned to my particular areas of need intuitively. A brilliant experience from top to toes! Will definitely return.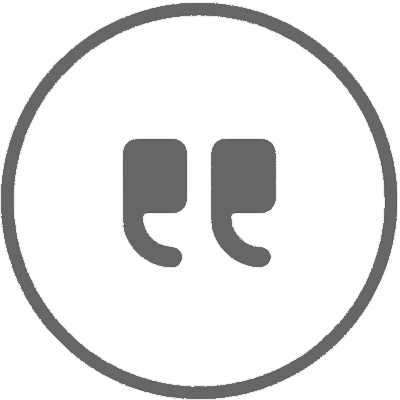 Liz H
Found through the uniquely local website as a Christmas present for my mum. She's been a regular attender since and recommended I try it out. This was my first pregnancy massage and I'll definitely be booking another! So relaxing and was much needed!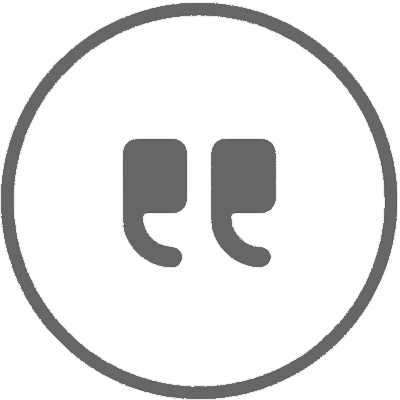 Alexander B
I can happily highly recommend Sarah. A great experience and massage. Will definitely be returning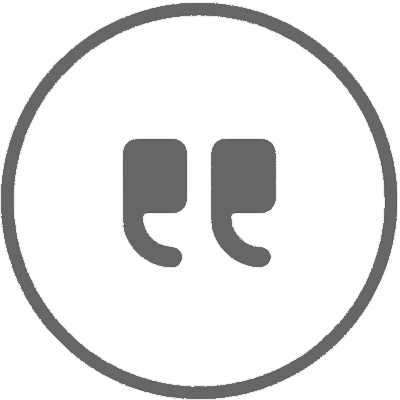 Col A
As ever, a wonderful relaxing experience and my body feels restored. A lovely place, nice, warm, welcoming, calming. Sarah is such a joy.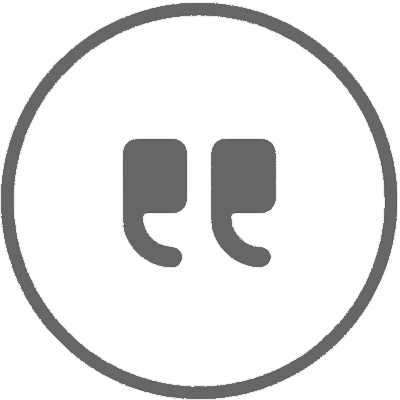 Ellen
Such a wonderful massage tailored perfectly, providing exactly what I needed. I came out feeling like a different person, so relaxed and moving so much more freely! Can't wait to go back for another one!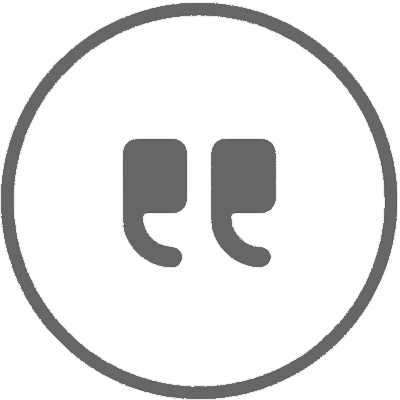 Andrea F
As usual, left walking on a cloud – wonderful.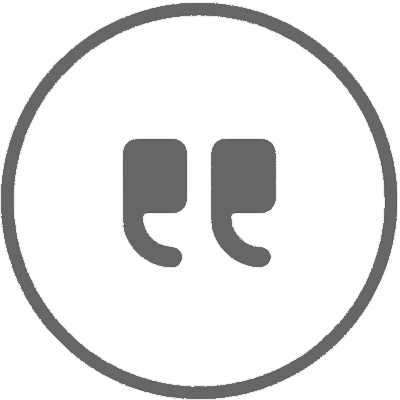 Jaime G
Had a lovely 2 hr AYM massage, first impressions sarah was really friendly and welcoming, the room had a relaxing ambiance and was just perfect. I left feeling like I was floating. I would definitely recommend and will be returning.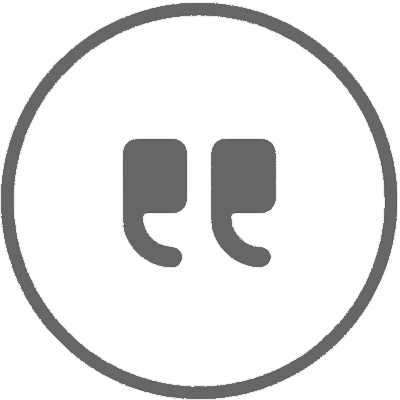 Claire S
I'm really struggling with a back problem & when I've had my amazing massage I can actually move again. To be able to regain function & movement is such a good feeling. Such an intuitive practitioner. Thanks so much! Don't hesitate to book in if you're thinking about it.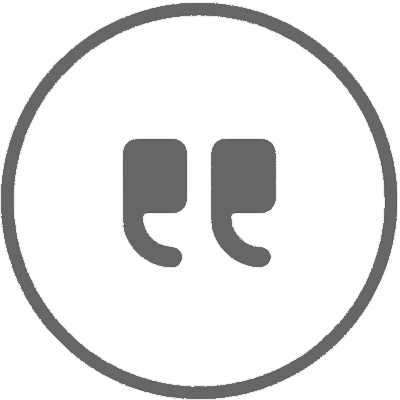 Hannah P
Excellent pregnancy massage. I felt Sarah had listened carefully to my areas of concern and tailored the massage to meet my needs. I appreciated the tips at the end to reduce scalp and back tension.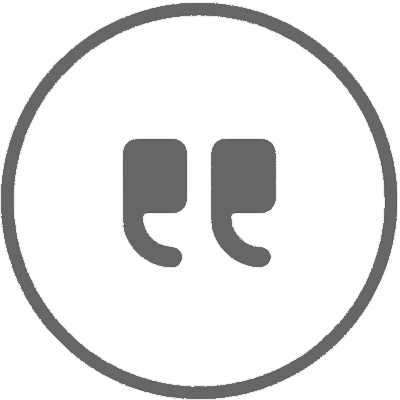 Sibylle
Absolutely lovely, touched not just the body but also mind and soul 💚🙏 Thank you very much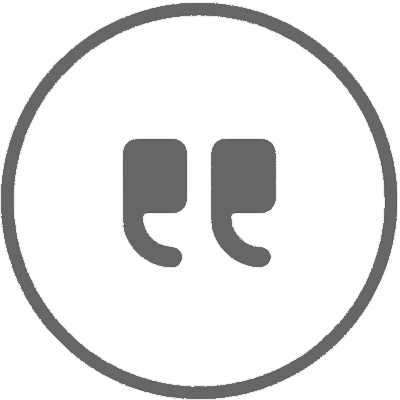 Emily K
Another amazing massage from Sarah at Sage Studio. I always leave my appointments feeling calm, loose, and cared for, something we could all use right now!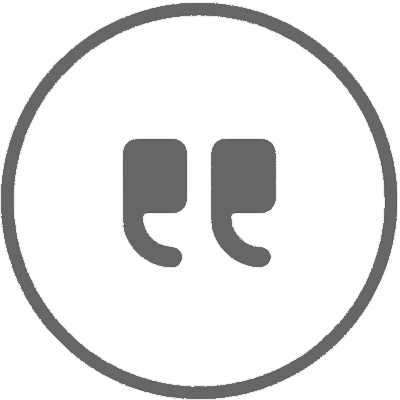 Stephanie L
I am so glad I have found sage studio. A truly unique, warm, and sacred place. I felt so safe in Sarah's hands , listened to and cared for. I had massages in the past but there is something special about sage studio. I came with lots of tensions in my neck and shoulders , and I left feeling much more lighter. Cannot recommend enough. Booked for another treatment in 2 weeks time. Cannot wait !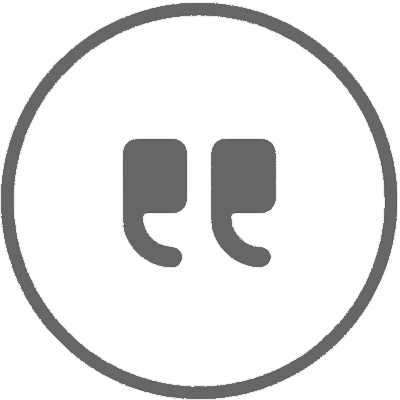 Sarah O
I am so glad I have found sage studio. A truly unique, warm, and sacred place. I felt so safe in Sarah's hands , listened to and cared for. I had massages in the past but there is something special about sage studio. I came with lots of tensions in my neck and shoulders , and I left feeling much more lighter. Cannot recommend enough. Booked for another treatment in 2 weeks time. Cannot wait !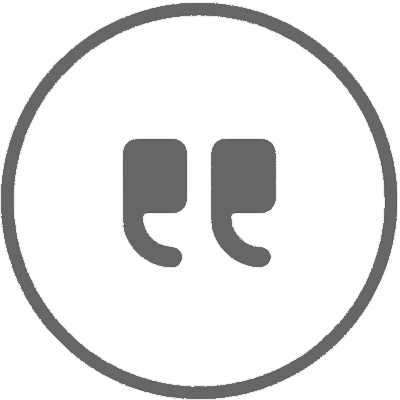 Miss M
Sarah Jayne is so fantastic. Really in tune with the individuals needs and each appointment is tailored to be beneficial to what I need right in that moment. I always feel nurtured, heard and healed afterwards.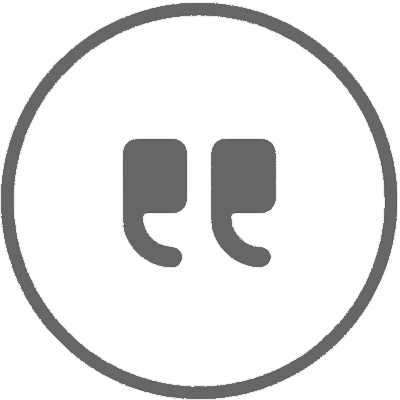 Martin H
10/10 would fully recommend. Sarah Jane instantly put me at ease on my arrival and that continued throughout. I was a very tight mess of stress and anxiety prior to my massage. Following the massage I instantly feel the benefits. I will be a returning client and plan to visit again very soon…..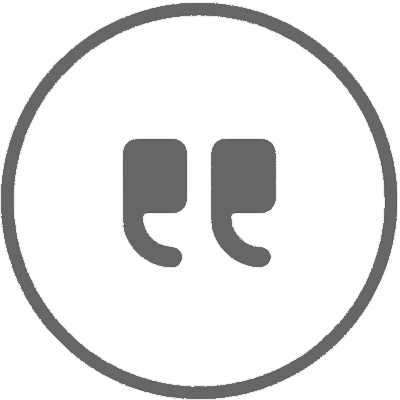 Katy L
This massage was amazing! I had quite a bit of pain following a car accident which eased considerably after this massage. The whole experience very was relaxing – a real antidote to life stresses. Thank you!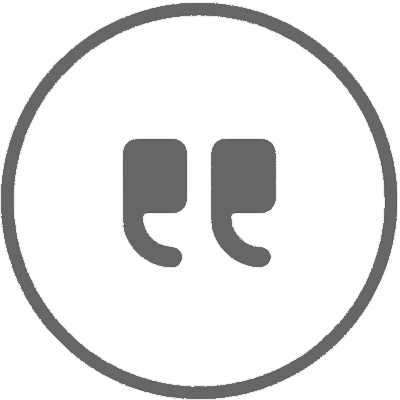 Suki B
I had really bad aches in my feet and hip. I saw Sarah who was brilliant and professional. And she knew exactly how relieve my tightness in my back ( which I didn't realise was as bad until I had my massage) calfs, hips. I will be booking my next appointment and recommend her to anyone who needs a massage.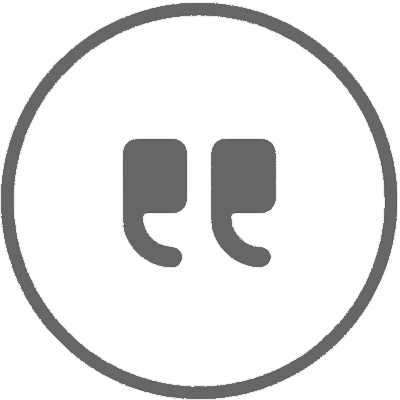 Jordan
Absolutely excellent! I've been having neck, back and shoulder problems for a few years. Had many massages. Jacqueline's are by far the best massage experience I have had. And to top her talent, you can tell she cares and wants to use her talent to help people. Can't recommend enough.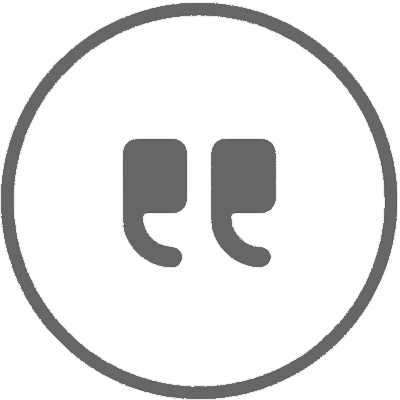 Jodie
What a delight to receive such an attentive well thought out full body yoga massage from Jacqueline – An intuitive, kind, calm and reassuringly knowledgeable practitioner who seemed to know exactly what my body and my nervous system needed in that moment. Jacqueline was really welcoming and friendly as she enquired and listened thoughtfully to my day-to-day woes. She offered some sound advice towards my struggles as well as explaining how the massage may go. And what a massage it was – I could have and would have laid there for days I was so relaxed! AND my shoulders?! My shoulders that had been hunched up to my ears for weeks are now peacefully resting somewhere down near my hips 😊. A beautiful 2 hours of restful bliss that sent me floating home and left a spring in my step now 5 days later. Well worth the 6 hour 'Megabus' round trip. I'm so excited for our next appointment, thank you so much for your time and expertise Jacqueline. With love and gratitude Jodie 🙏🏼xx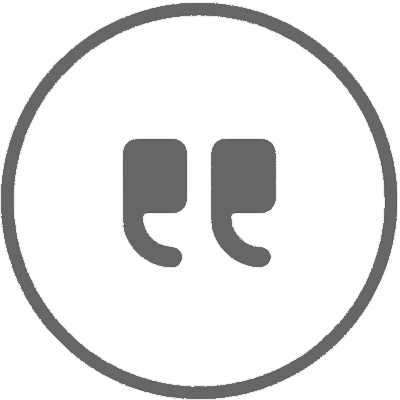 Joanna T
Jacqueline is wonderful, from the first time you meet she makes you feel at ease and listens to anything that is niggling you and that you want to work on. My first massage was a present but I have been back since as I cannot beat the feeling. Thank you I will be back soon x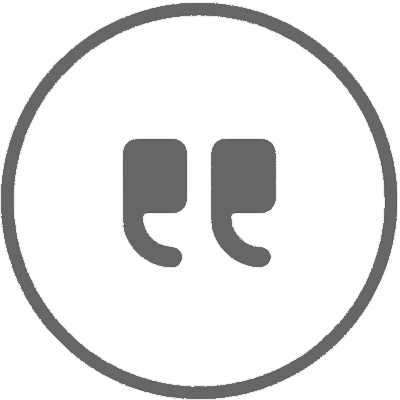 Miranda
Jacqueline (Ayurvedic Yoga Massage) sincerely gives the most incredible massages I've ever experienced. I suffered for a long time with inability to trust someone I didn't know too well touching my body, or feel fully comfortable with that- but she creates such a safe and nurturing space. I always feel really held by her. Also the relaxation her touch gives the body is not possible to put into words!! She always checks in about pressure and can give great deep massage to unlock knots or go into gentle touch. I always leave feeling really pampered. She has really healing energy and healing hands and always ensures I feel contained in the space. Thanks Jacqueline!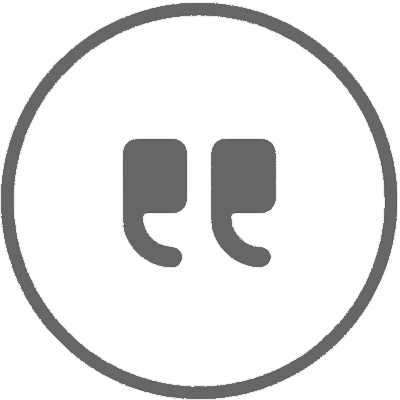 Pascal
Very relaxing. Linda goes out of her way to make sure you're comfortable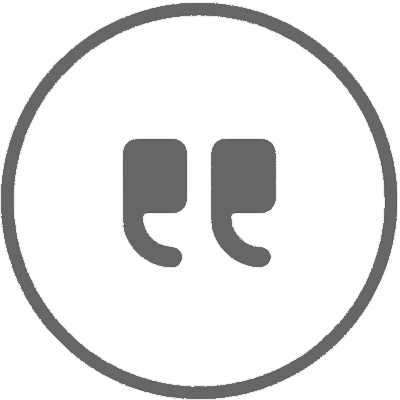 Mikaela
Just an incredible experience all round! Really feel like I've learned so much from the course – I was too hard on myself at the start (and probably with the assessment too) but on reflection the techniques were so helpful and all the additional learning and knowledge has benefited my practice greatly. Just as an example I would not have known how to treat some of my clients had I not been given so much information, and now I am getting amazing feedback!!
Everyone possesses the skills, they just need developing and Despina took her time to make sure the whole group could develop and grow.
The method of AYM is beautiful, beneficial and can be applied in so many ways as well as it's own modality.
Loved the healing space, loved my groups to study with, really feel like we've formed a community as well as gaining knowledge in our own ways. More to the point I was experiencing my own trauma, mental health difficulties and bodily aches and being surrounded by such good vibes helped me reevaluate things in my life and I feel like a better person from just 2 weeks!!
I can't thank you enough!!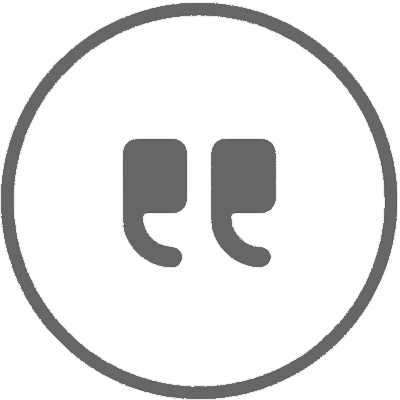 Anon
Hi Jill just wanted to let you know the last massage I had where you did the new technique was wonderful with me going on holiday too I would normally suffer with my neck with combination of flight ,new bed and hard sunbeds but I had no stiffness or pain the whole time.. I'm ready for another so ill be in touch soon. x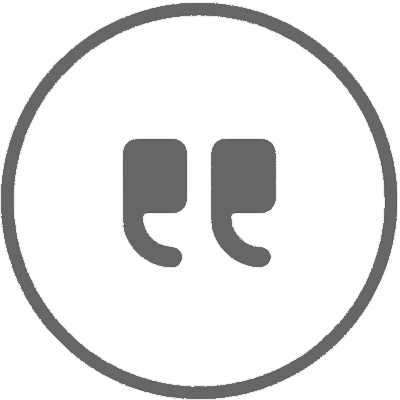 Sharon
A beautiful space, a warm welcome and such a treat.
Jacqueline was fantastic and I would highly recommend her.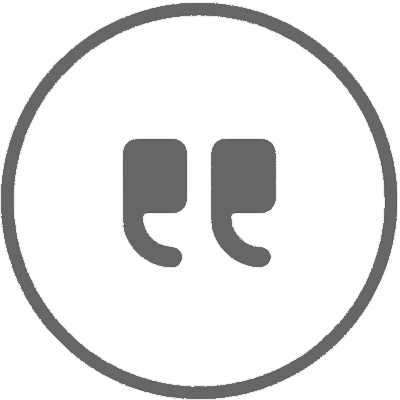 Melodie
I can confidently say, this course is a true innovation in the fields of massage and alternative therapies. The quality of materials and skills I've acquired over the past two weeks have outpaced all of my previous training. As a therapist, this course really opened my eyes and gave me a deeper trust and understanding of my craft. Despina is a gifted creator, healer, and guide – her knowledge and attention to detail is truly compelling.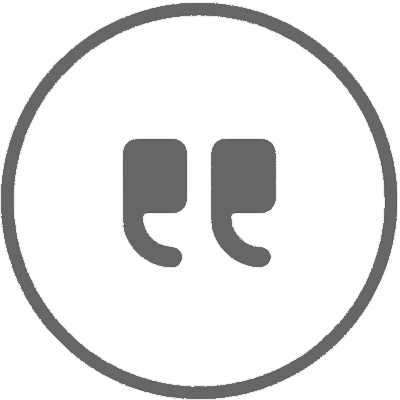 Katherine
Despina's passion for this wonderful massage style shines through in her teachings. She creates a space of safety, kindness and acceptance for her students to learn in as they practice new techniques, and to nurture the changes taking place within.
Thank you Despina and Jacqueline for sharing your time and caring energies with me. My future is all the more exciting because of you.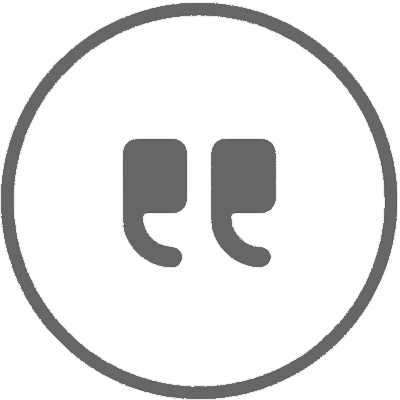 Silvio
Incredibly positive experience for me!
Despina and her assistant are such beautiful people with huge experience and intuition -but still keeping humble and on point. Classes are well thought and kept professional without being to rigid or dogmatic. 10/10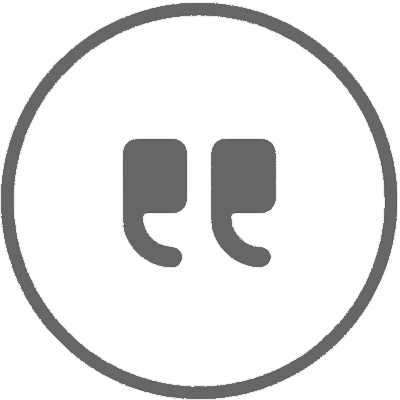 Lisa
I had been to Linda for a private massage course with my boyfriend last Sunday. It was a very pleasant space, and we were provided with delicious fresh fruit and nuts. The course itself was really fun to do. Everything was done first and then you could get started under supervision! Very nice to get to know each other even better and of course to apply it in the future when necessary or just for relaxation. Highly recommended if you want to do something different, fun experience and super relaxed. We enjoyed and learned from it! Love Lisa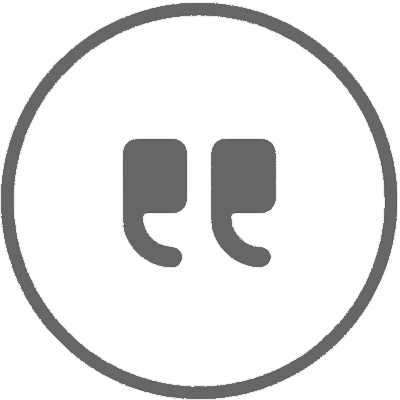 Jessica
Jaqueline is an excellent and intuitive massage therapist. I felt safe and relaxed and we discussed the treatment before the session. Jaqueline is a very kind and warm person and i appreciate her.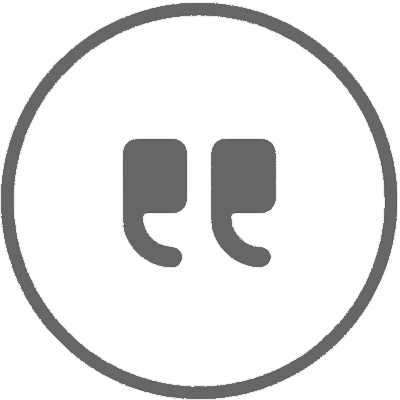 Lubbna
Wow and Aaahhh! So soothing.
What a wonderful experience Jacqueline gave me with her lovely deep and relaxing massage. I truly enjoyed it. She took her time to talk to me before the massage and really made me comfortable. I loved the pressure of the massage. I felt so relaxed. I thoroughly loved the experience. I highly highly recommended her style of massage. I hope to go back regularly. Thank you so so much Jacqueline 💗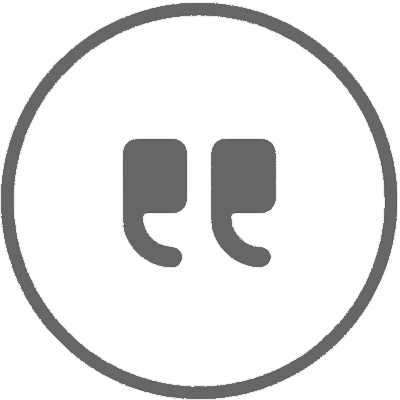 Zeenat
I'd highly recommend Jacqueline as a massage therapist. I wanted to receive a treatment that was deep, relaxing, nourishing, and unrushed, and that is exactly what I got. Not only is she highly skilled and intuitive, but Jacqueline really helped me to feel safe, and created such a loving, warm yet calm atmosphere, that I was able to forget myself and just sink really deeply into receiving and enjoying the treatment. It was a beautiful experience and my body felt great afterwards!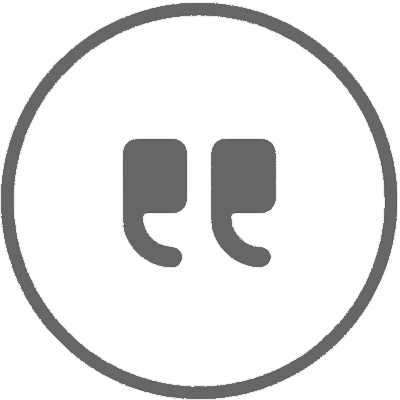 Ruby
I recently had an Ayurvedic yoga massage with Jacqueline and it was a truly amazing experience. Jacqueline made me feel comfortable and cared for from the offset. In advance I filled out a questionnaire that helped Jacqueline tailor the massage to my needs and it did not disappoint. I was lucky enough to have a 3 hours session with extra care and consideration taken with my knees and feet as requested. Jacqueline sets up a very comfortable space with beautiful scents and sounds to help me feel even more relaxed. The 3 hours passed so quickly, I don't think I'll ever be satisfied with a 1 hour massage ever again. 10/10 would recommend! Thank you Jacqueline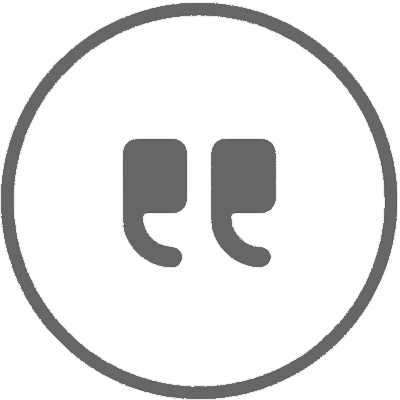 Anu
I am so pleased to have found Jacqueline! I booked a package as a Mother's Day gift for my mum. It was really easy to communicate via email and Jacqueline answered all my questions and provided a range of different packages to accommodate what I was after. After the first session my mum called (sounding very relaxed and slightly out-of it) to say she was so happy with the whole experience. She said Jacqueline was warm and had an incredible healing energy. The therapeutic space was well equipped, clean and had everything needed to create a calming space. The treatment reflected Jacquline's knowledge of Ayurveda which left mum feeling lighter, relaxed and motivated to focus on her well being. Thanks so much for looking after her <3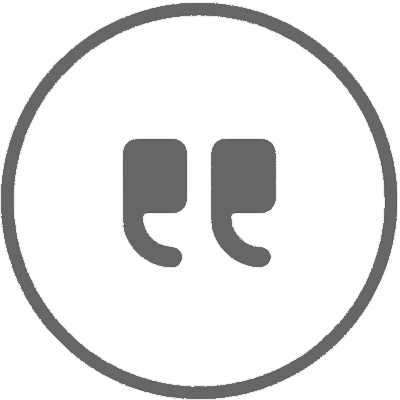 Grace
What Jacqueline offers is way beyond what you would expect from massage if your experience is mainly from spa treatments, like mine was. She provides a truly holistic experience and besides clearly having an innate talent, is incredibly knowledgeable and skilled in her work. She creates a warm, safe space for you to relax in and practices with the utmost professionalism. The respect and care she treated my body with moved me to tears and left me feeling amazing and so well rested for days afterwards.
There is so much to be gained from a massage with Jacqueline, whether you have a specific issue, chronic management or just want to treat yourself. You won't regret it, if fact I think you will be blown away.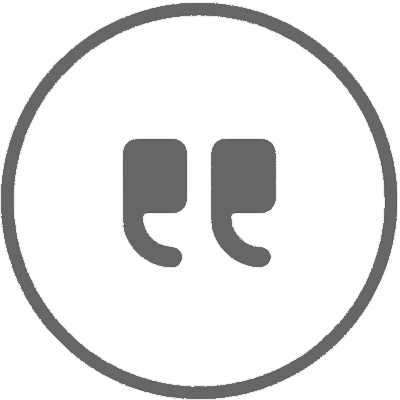 Anna
Hands down the best massage I have ever had! I have always struggled with tension in my neck / traps and felt with other massages they often overlook the neck and don't spent as long on problem areas. However Jacqueline spent a good while on the problem area, using deep work and pressure points. I felt like all my knots had melted away after. Jacqueline is also very attentive and caring for your needs during the whole process, making you feel comfortable and relaxed as possible – loved all the lovely personal touches! I will definitely be returning for another massage soon! AYM truly works wonders.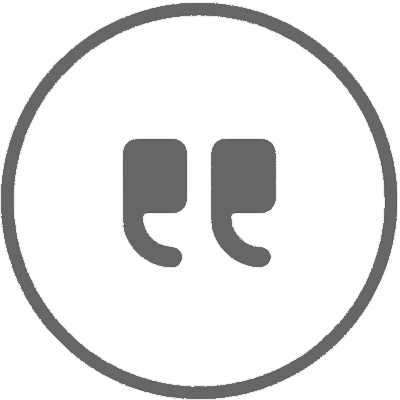 Hiba
I had never come across Ayurvedic Yoga before and was a bit unsure of what I was going in to but the reviews had me hopeful. Can definitely say I'm completely in sync with what everyone has been raving about! My massage with Jacqueline was spectacular! She makes it much more than just a run of the mill experience. She listens patiently to your needs and tailors the entire massage to your body. Certainly helps that she is a wonderful and considerate person herself and her practise shows that. It was without a doubt one of my best massages I've ever had and I'm comparing them to the likes of very expensive specialist massages. I felt completely relaxed after the two hour treatment but regretted not booking for longer. Didn't want it to stop!! The second day was spent on a cloud of massage after effects. A happy warm feeling. And by day three I just wanted to go back again! Absolutely fantastic work and would highly recommend with my eyes closed. Both the massage and especially Jacqueline as a therapist. Thank you Jacqueline!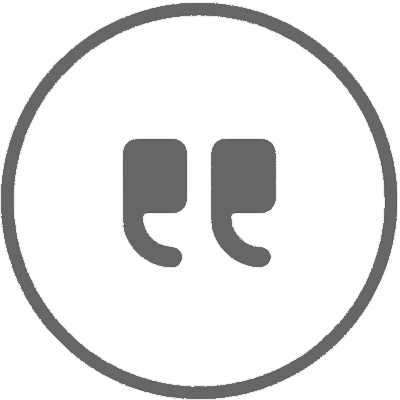 Nazia
I'm feeling amazing, I'm so grateful to have found an amazing therapist like Jaqueline. Thank you for the spectacular experience.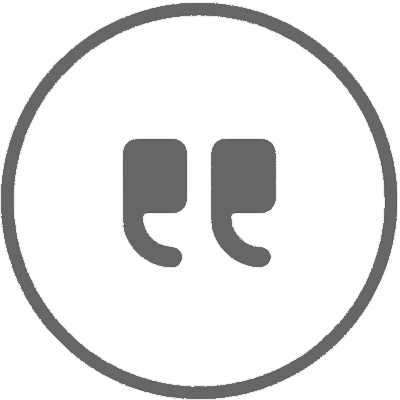 Virginia
I had my 1st ever massage with Jacqueline last week and I cannot wait to book again with her!
We had a consultation at the beginning of the session where we went through what the massage will entail and Jacqueline wanted to understand how I was feeling both mentally and physically. She learnt the areas in my body where I would prefer a bit more focus and made sure she paid extra attention to those.
She made me feel so comfortable and relaxed through the whole session, I didn't want it to end!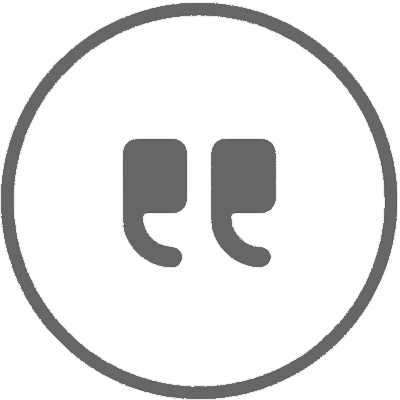 Helena B
The most healing massage ever, I haven't felt this relaxed since I was in the womb! Jacqueline is an incredibly talented massage therapist and a wonderful human being. The treatment felt so nurturing and I felt like I was safe to completely, deeply relax. I'll be coming back for more very very soon!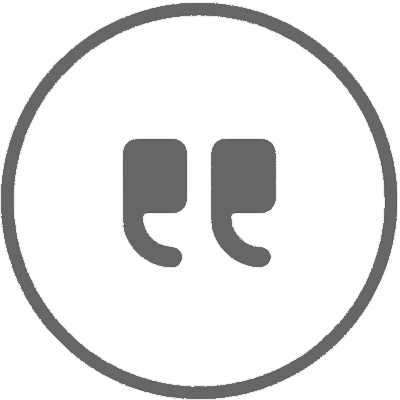 Tommy
Jaqueline is an absolute miracle worker. Can't thank her enough for how thorough and talented she is! Easily the best massage I've had hands down. Will most diffidently be returning for more 🙂.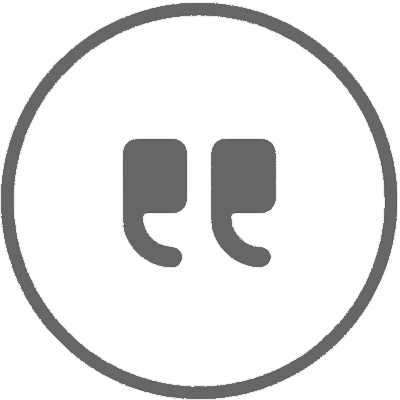 Aimee
This massage was the best one I have ever had,it involved stretches as well,
Sophie is a lovely lady and knows her trade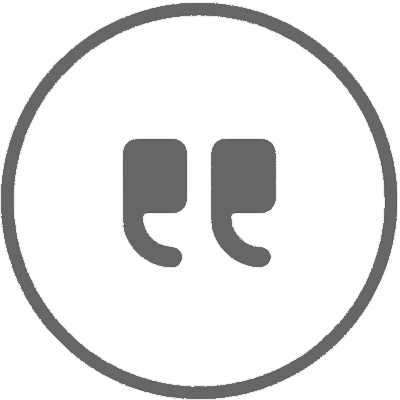 Tom C
I have received a few massages from Jacqueline now, and it has been the best massage experience I have ever had. Jacqueline works at a really relaxed pace, unlike many massages i've had in past it doesn't feel rushed and she isn't 'working to the clock' – she will work on problem areas thoroughly even if the massage runs over, and really tailor the massage to your individual needs (pressure, particular areas, your choice of oils etc)
Jacqueline is really caring and kind and takes the time to check in with you both before and after the massage – she really went above and beyond for me in relation to my back issue, checking with her colleagues and physiotherapist friend on the root cause of issue. My back is now feeling better than it has done in years.
I cannot recommend Jacqueline and AYM enough and will be going back regularly in the future! 🙂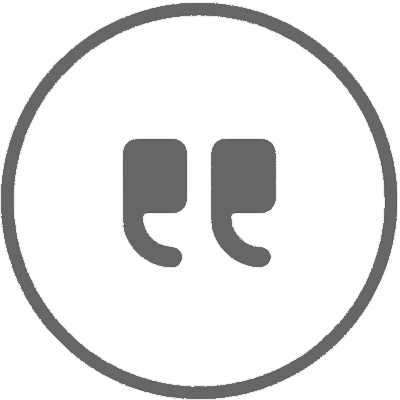 Natalie W
I will forever treasure these past five days. I arrived feeling unsure of myself and pretty low to be honest. I've left feeling full of purpose and connection to a group of people who are unbelievably special. I feel lucky to have worked with so many of you and am in awe of every human body…what an amazing gift to learn more about ourselves and each other. Thank you Despina and Jaqueline for teaching us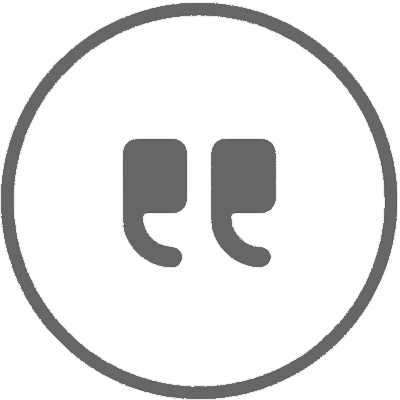 Louise
Since our Glasgow AYM Level 1 course, I've been really enjoying practising some basic techniques on several friends. My first client ( very high stress life circumstances! )  fell asleep and relaxed fully, first time I have seen her so relaxed, during a 90 min treatment! I also offered a short sequence to a friend, who has just had knee replacement surgery – who appreciated the respite. Then another with a friend with severe migraines. Then at weekend, another friend who ( who is in a very stressful situation, awaiting surgery ) offered herself up for treatment ( she gets a l o t of massages) and she was raving about the method. Saying it was better than massages she pays for! So that was fantastic to hear. So many different bodies! So many different life stories and different needs. Thanks SO much for introducing me to this beautiful method!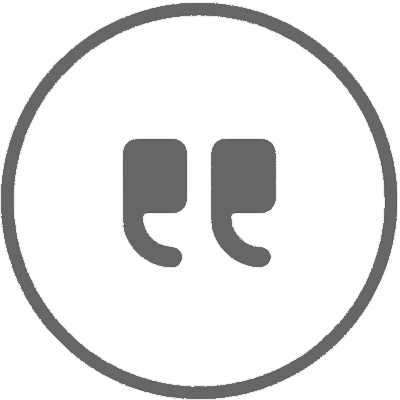 Louise
Despina, I just wanted to thank you for this amazing method! Having the treatment from you at the end of the course was magical, the benefits lasted for days.  I really do think it should be mandatory for every student to feel the magic of your touch in a 60 or 90 minute treatment. I wrote about 4 pages of notes on the train that afternoon as I tried to remember all the strokes and sequences and your skills used on my back and shoulders. I don't think I have ever felt that open and free in my upper body.  I felt so peaceful on my journey home, it should be mandatory for all your students to receive your massage after training!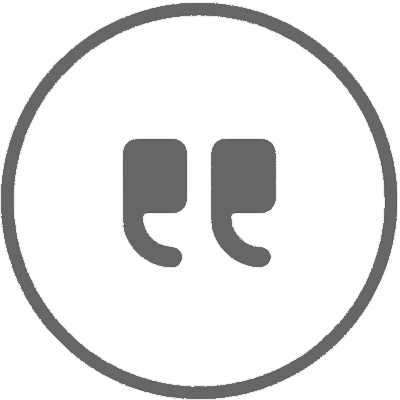 Surinder
From child birth I had abdominal scar tissues which were feeling really tight and causing a lot of pain and discomfort so I booked in with a reputable masseuse, Jacqueline Lawrence, for an ayurvedic yoga massage. I couldn't believe the immediate warmth and soothing energy from her hands. The whole experience was relaxing and pain free. Not only does my scar tissues feel softer and relaxed I even experienced a little emotional release which was an added bonus. I can't wait to book another massage. I would strongly recommend Jacqueline to anyone considering an AYM. She spent time to really understand my needs.
Thank you so much Jacqueline for this amazing experience. Loved it!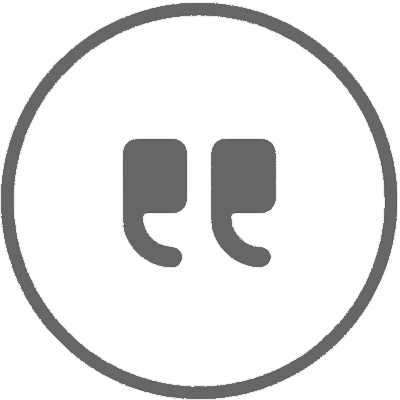 Anon
I have had a couple of massages with Jacqueline so far and I have already booked in for more and told all my friends about her.
She has so much skill and the most welcoming and reassuring nature that I fully trust her to work with the areas of my body where I am feeling most pain or tightness. This includes working into an area of old scar tissue. She really listens and helps create the best possible massage for me.
I really love the whole atmosphere as well with lovely oils, heated blanket and gorgeous music.
I can't recommend her enough!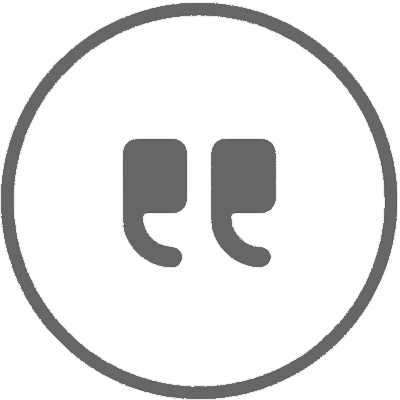 Natalie
I wanted to share how wonderful everyone is my training group are…it's rare to be able to turn up as you are, and not worry what people think of you. No judgement, just total kindness and respect. I not once felt uncomfortable or body conscious or felt like I wasn't accepted. Thank you.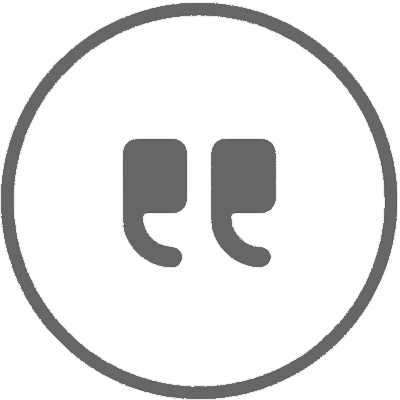 Katherine
So much love and gratitude all the beautiful souls in my training group. I love that we created a space of safety and trust for everyone to be exactly who they needed to be and I think that's a really special thing to have been able to share in, so thank you!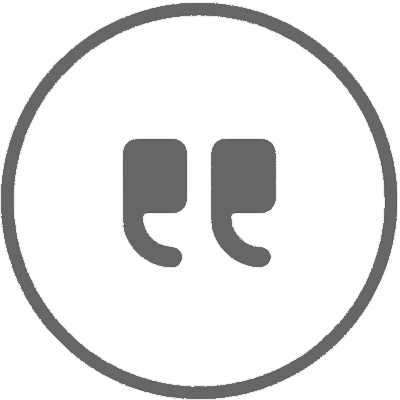 Anna
1.5 hours with Despina and I am the most released as I have been in 10 years!
Despina has an intuitive touch, she knows when to increase pressure, when to release, when to hold the joint and when to move it. She finds all the knots, all the clanks, all the tension and helps you to let it go.
It's unlike any other massage I've had before because she works with you to move and relax with your breath.
Despina creates a safe and grounding environment which helps you to relax in fullness and open to the experience.
I will definitely be back. Thank you Despina.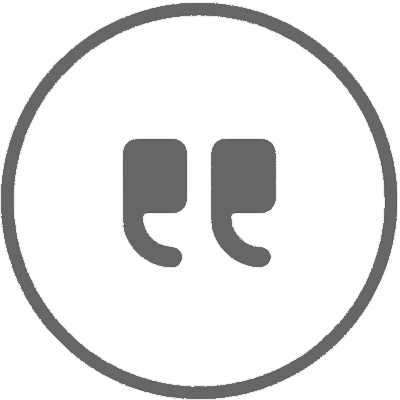 Eric
I've had several massages by Linda and will be back for more. I always leave feeling better than when I arrived. This type of massage is so very different than regular massage and Linda's technique is brilliant.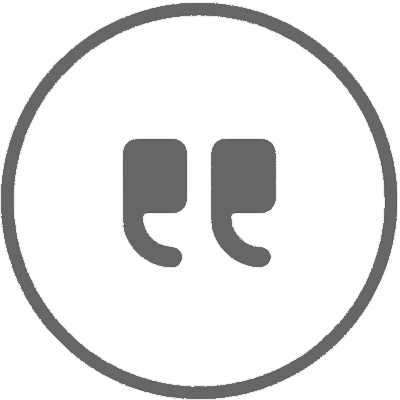 Harriet
I attended the back and shoulders workshop. Linda teaches the techniques so that you can apply them immediately afterwards, even if you have never massaged yourself. Linda creates such a warm, atmospheric and safe environment to practice, i'm going to take the head and neck workshop next month too!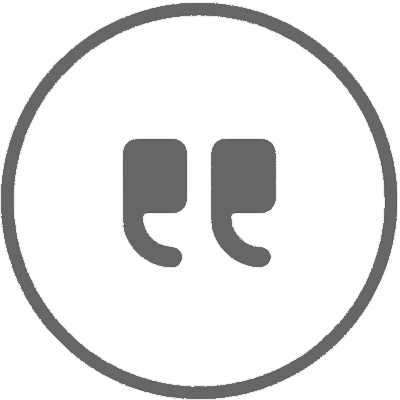 Surb
As expected I was a little sore the next day, but that soreness is nearly gone, now I feel really good!
Also I wanted to say thank you for a really nice experience, you really handled my body with care and also challenged and supported it when it was required. I'm in Holland again sometime around end of February and will most probably connect with you again.
Someone took this picture of me meditating the next day during one of the breaks, and I managed to stay still like this for almost an hour which I haven't done for a while without some back pain, your work definitely contributed to that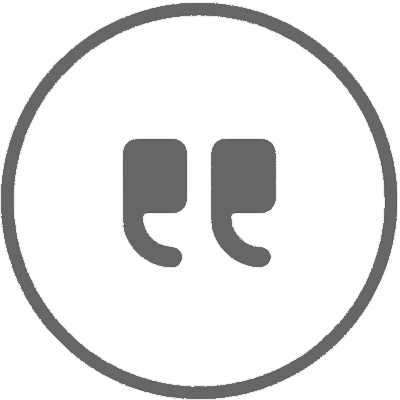 Ali Henry
Massage therapist and trainer, London, UK
I don't say that lightly as I am a massage therapist myself, constantly on the mission to find THE massage that hits all the tight niggly spots, relaxes and revives, stretches my bones, soothes the soul and sends me floating off on my own little blissed out journey. Despina's strong talented hands deliver all and more. Very, very highly recommended!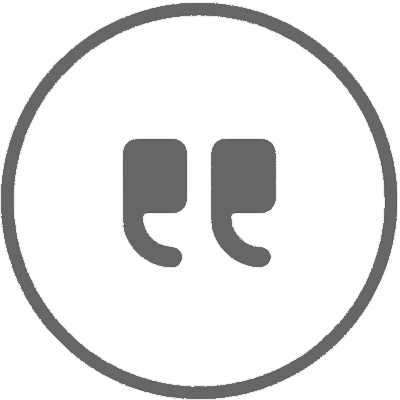 Sajni Shah L3-5 L5 L1-4 Chios residential
London
I've really enjoyed every minute of my learning journey with Despina and feel that I have gained so much more than just being able to practice AYM! As well as being an amazing therapist, Despina is an approachable, supportive, attentive and collaborative teacher. Ever since the first workshop I did with her last year, it was clear to me that she genuinely cares about her students and wants to develop each one of us into confident, intuitive and well-informed AYM therapists who can give the best standard of service to their clients. She always makes herself available to her students and is always trying to find ways to help us improve our knowledge and skills. I just got back from Despina's hometown in Chios where I completed my levels 3-5 and I'm still buzzing from the experience – hands-on massage training in small groups, daily yoga practice, healthy eating, beautiful nature and great company! So grateful to have found AYM (and Despina!)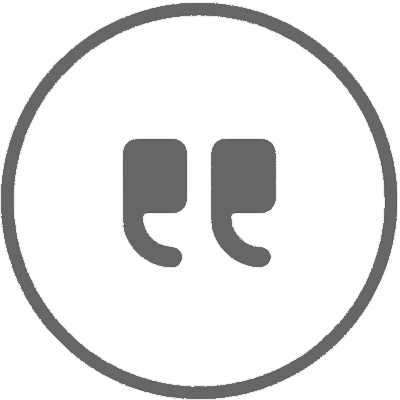 Armineh Soorenian
Sociologist, University of Leeds
I have a number of longstanding impairments and often experience pain. For this reason I have found Despina's treatments extremely beneficial. Despina has an amazing touch and each session she knows exactly which part needs the most attention, as if by intuition. After my appointments with her, I not only feel very relaxed and refreshed, but also acquire flexibility and lightness devoid of any pain. Despina's kind, friendly and gentle nature always brings joy to the treatment room and it is always a delight to see her! Thank you Despina x